SPECIAL OFFER: Liam Kidney Photography is offering a complimentary Engagement Shoot with Every Wedding Booked before the end of October.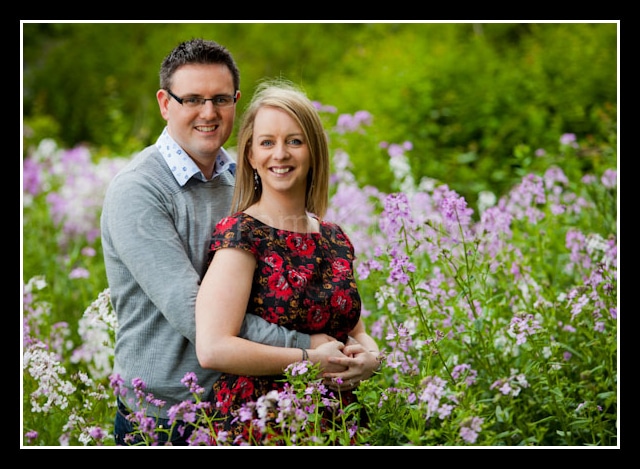 As a wedding photographer I get to meet a lot of couples before their weddings.  The first thing that many of them say to me  includes "They hate being photographed,  They hate pictures,  They never come out good in pictures, We are very shy etc..".  I think one of the reasons this is the case is when we were small kids we were always told to stand in front of the camera with our hands by our side and say Cheese.  We had to pretend we were happy or else we would get in trouble with our parents.  Another reason, is that with the mobile phone camera age we are all taking pictures of each other when we are out socialising.   Using a flash on a mobile or compact camera is very unflattering and it leads to loads of photos that we dislike.

I was over in America two years ago at a International Photography Conference and it was when I was first introduced to Engagement Shoots.  I decided to try them out when I came home and they have transformed my wedding photography.  I normally take a couple to a place where there is nobody else around and talk to them about posing etc.  There is no pressure like you may have on a wedding day.  Couples normally wear smart causal clothes (Typically, what they would wear out on a Saturday night).  It is all about having a bit of fun.
SPECIAL OFFER: Liam Kidney Photography is offering a complimentary Engagement shoot with every wedding Booked before the end of October.
One of my favourite locations is Portlick Woods near Athlone, Co. Westmeath.  I have however have done engagement shoots in diverse locations like abandoned Railway tracks, in a castle in Basel In Switzerland, and I even did one with one of the Top Wedding photographers in the World Andrena  Douglas in New Orleans last January.  I show them how to stand properly by themselves and then I show them how easy it is to look well together in some very simple poses.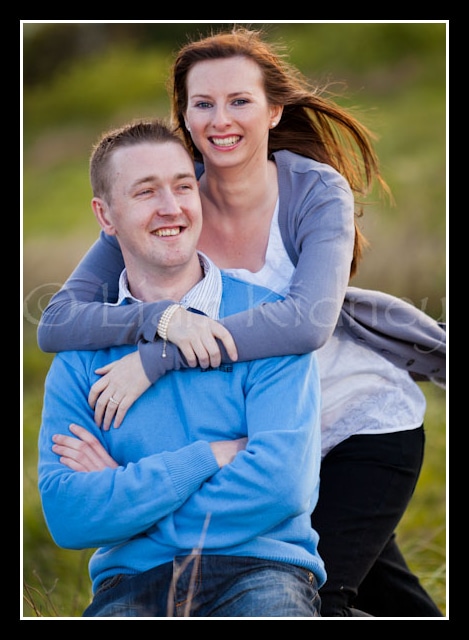 No matter what the location the result have always being the same.   Initially, they are nervous but by the end of the shoot they are often suggesting new poses.  The couple are more comfortable with themselves, with each other and with me the photographer after the shoot. On their wedding day photographing their wedding is so much easier because the couple have complete trust in you.  They know and trust your vision and always cooperate with you.  A relaxed bride and groom will always look better than a nervous one.  The end result is that the wedding photographs turn out so much better. A happy ending all round!

Thank you for visiting this post from 2012
As a professional photographer since 2007 my style has continuously evolved and changed with the times.
Feel free to check out this link to my favourite photos from 2019.
Here is a link to one of my favourite weddings from 2019 that will reflect my modern style that mixes documentary photography with the more classical style.