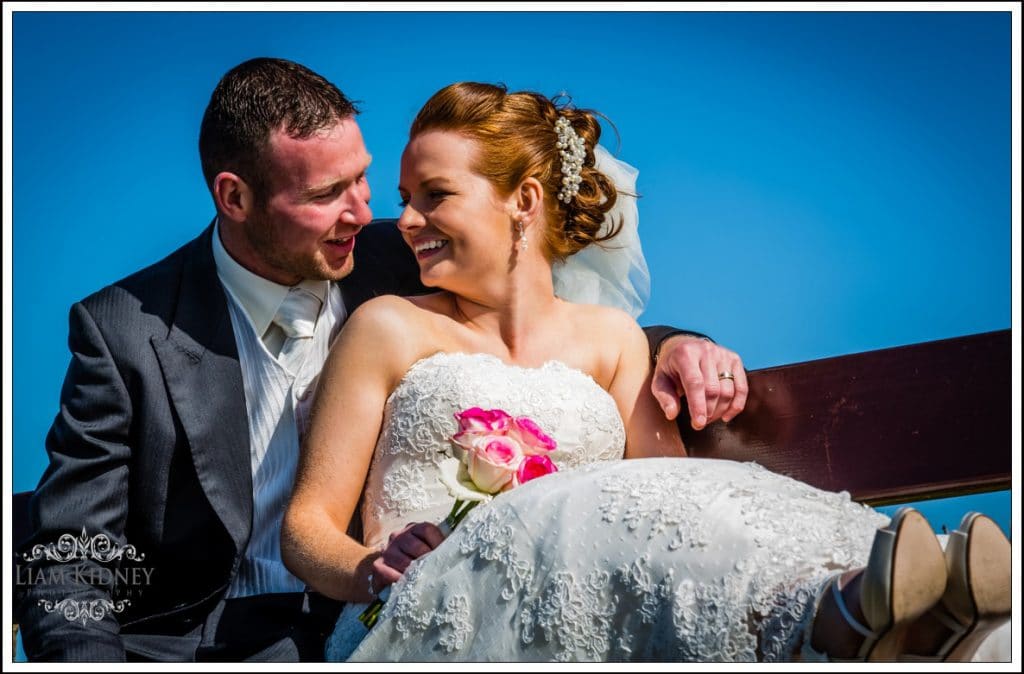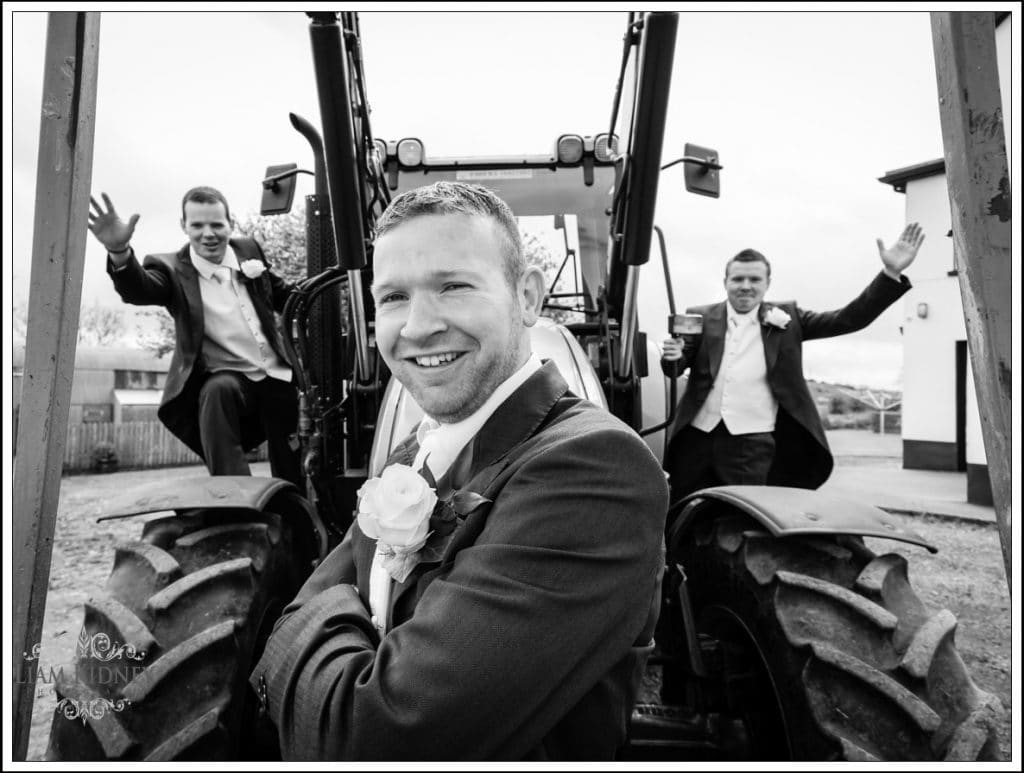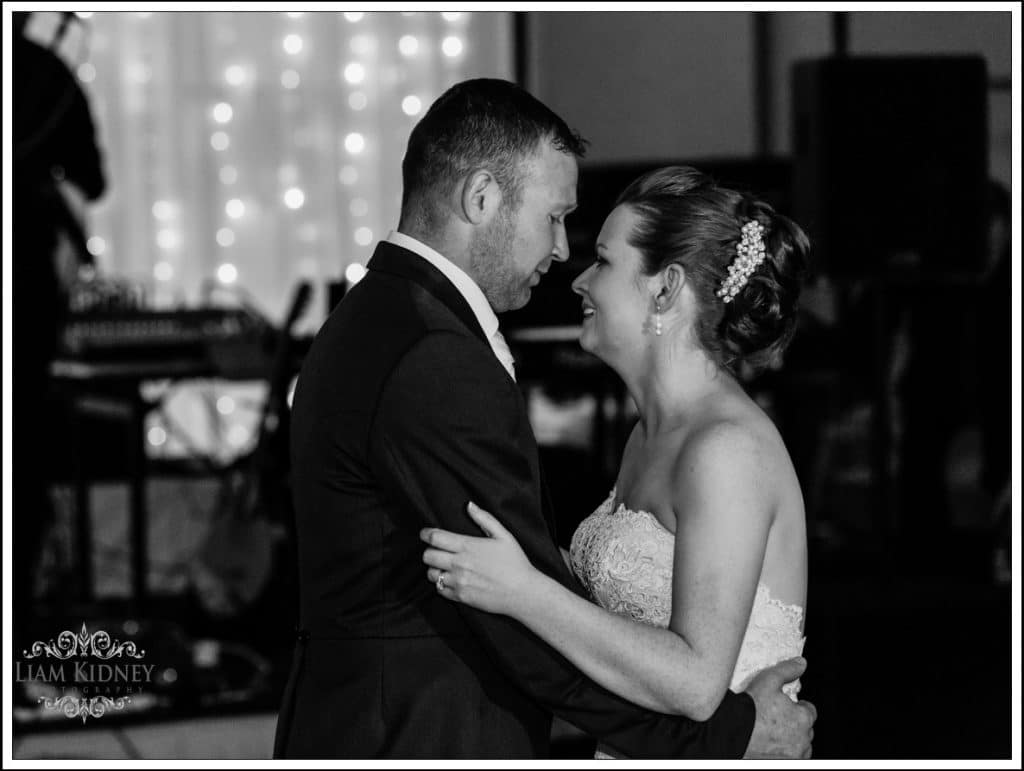 I recently covered the wedding of Siobhan Dyer and Kenneth Feely in Kesh Church in Co. Sligo.  I started in the grooms house where I used his father's farmyard as a background for the photos.  There was great excitement about the recently purchased tractor which was used for a prop for the grooms photos.  The Bride's house was nice and relaxed.  Her father in particular was very calm and I even managed a nice portrait of him chilled out.  My brother in law Marin Ballantyne is from Kesh village so I had been to the church and area many times over the past 20 years.  The priest had married my sister in 2003 and he did a great job at putting the couple at ease during the ceremony.  Afterwards the wedding ceremony we went to Rosses Point for photos where there is great views of the iconic Sligo Landmark Ben Bulben in the background.   We then went to the nearby Radisson Blu Hotel in Sligo for the wedding reception.  They have a magnificent sculpture of a Galway hooker outside the hotel and we used this for a few couple shots.  The hotel staff were extremely professional and the whole room was buzzing when I left shortly after the first dance.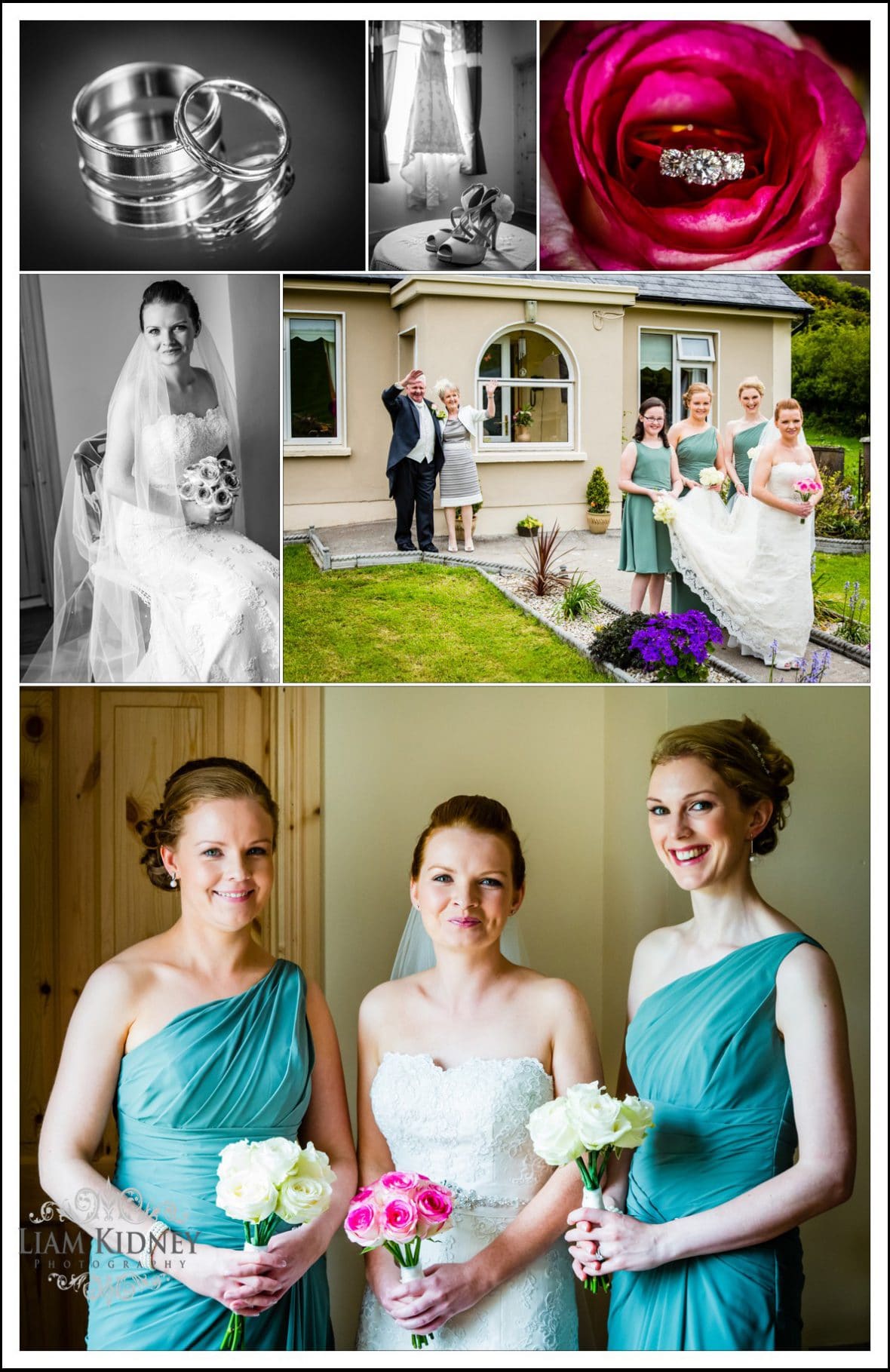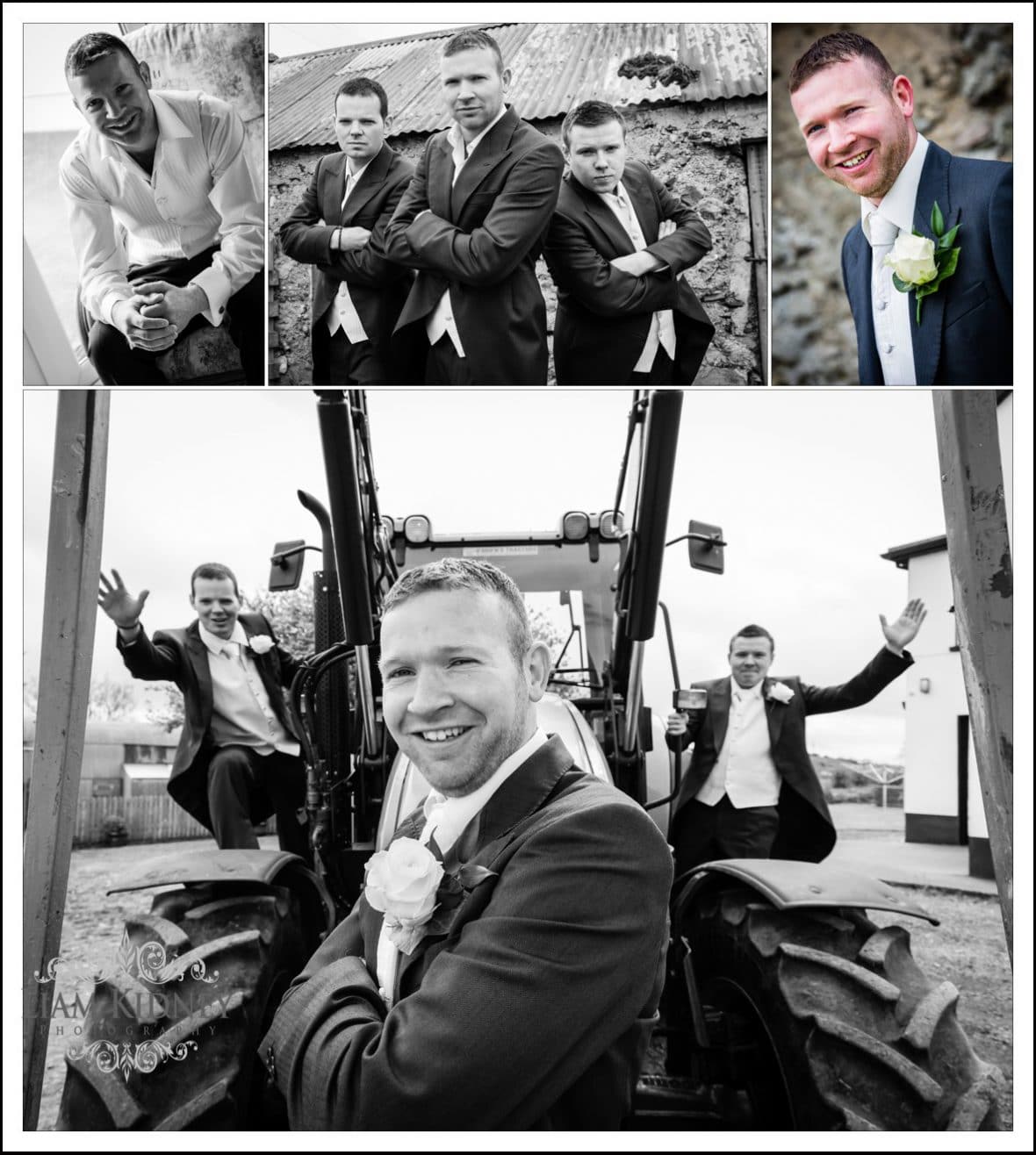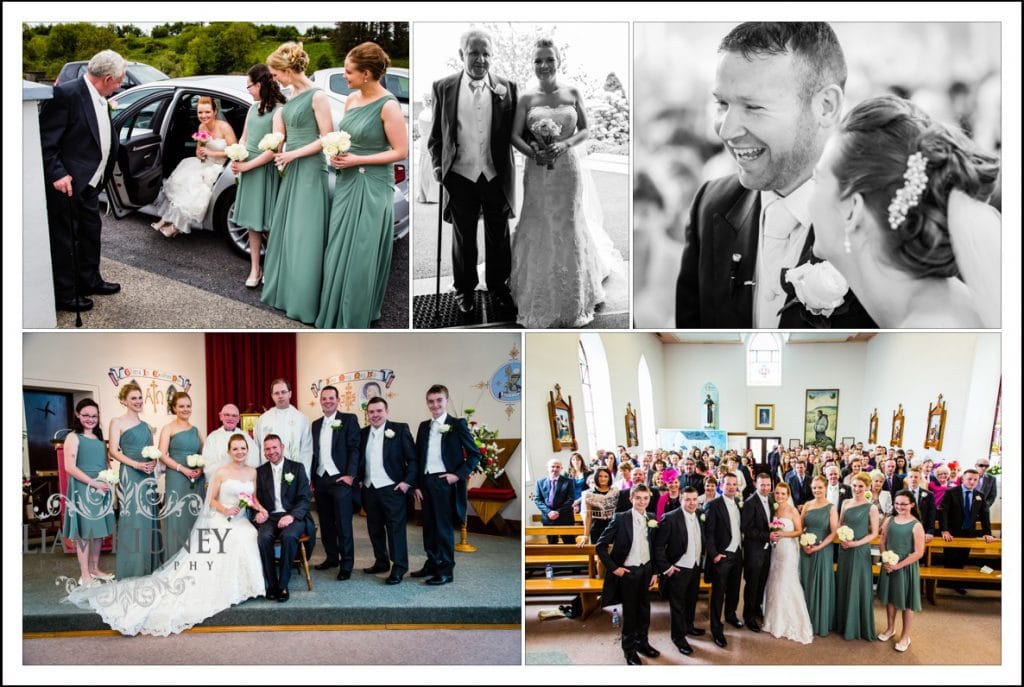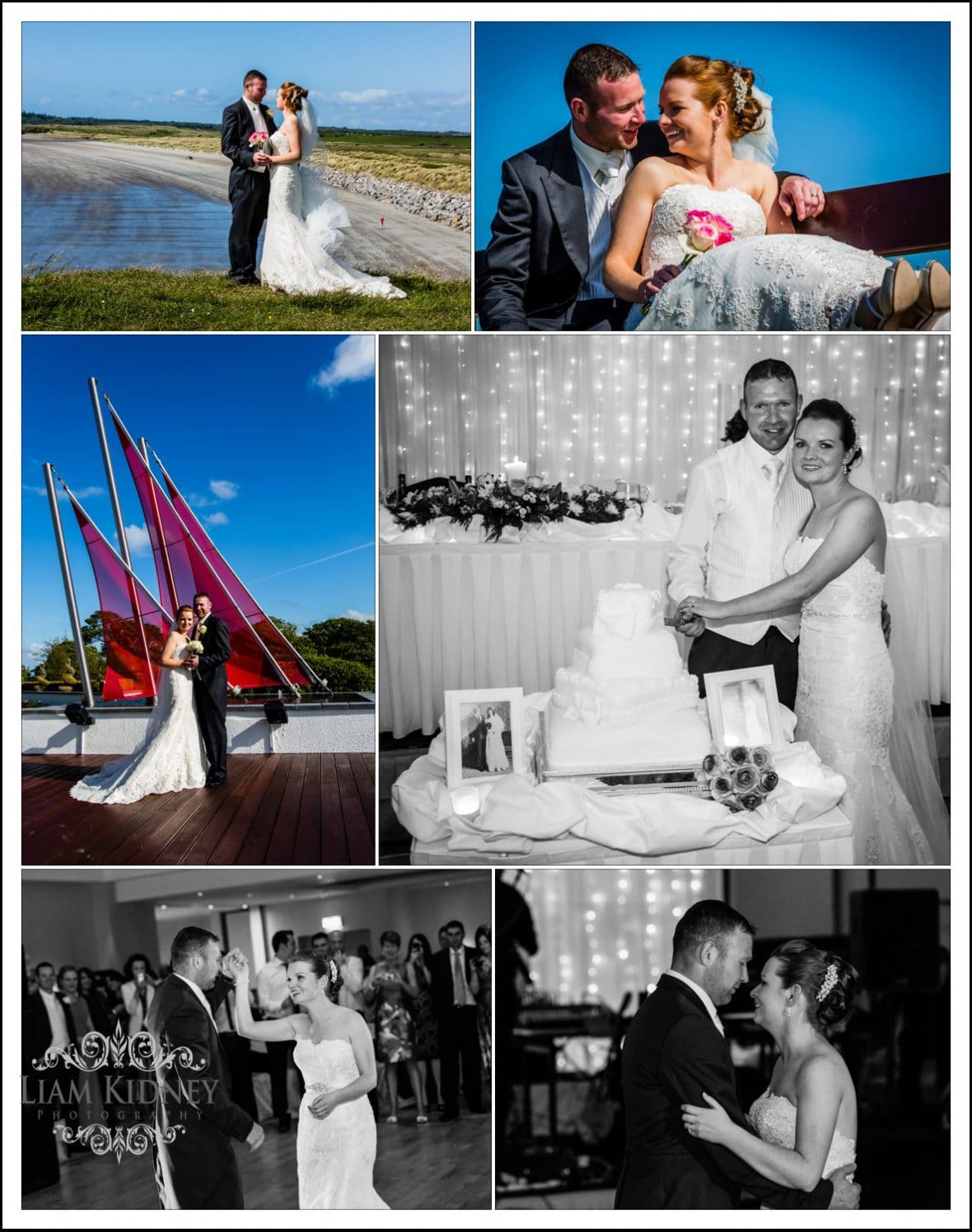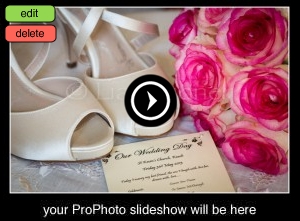 Suppliers:
Hotel: http://www.radissonblu.ie/hotel-sligo
Thank you for visiting this post from 2014
As a professional photographer since 2007 my style has continuously evolved and changed with the  times.
Here is a link to my favourite photos from 2019 which you can see is a lot different from 2014.
Here is a link to one of my favourite weddings from 2019 that will reflect my modern style that mixes documentary photography with the more classical style.