Photography Course For Beginners and Intermediates
Liam Kidney is going to run a Beginners/Intermediate course for photographers in Athlone starting on Tuesday 14th  of January 2020 at 7pm in the Shamrock Lodge Hotel in Athlone.
Cost of Course is €200 for 8 classes. The first night on Tuesday 14th  of January 2020 will start at 7pm and run till 9pm.  There will be 30mins registration.  The rest of the nights the course will start at 7.30pm and run till 9pm(Approx).
Contact Liam Kidney at info@liamkidney.com or by mobile at 087-2227331 for more information.
He will cover the following in the 8 weeks of the course:
Introduction to Camera Basics
Shutter Speed,
Aperture,
 ISO Settings,
Depth of Field
White Balance
Lenses
Using all of the above to create different types of photos
RAW V JPEGS
Introduction to Composition
Rule of Thirds,
Perspective,
Lens Choice,
Pre-visualisation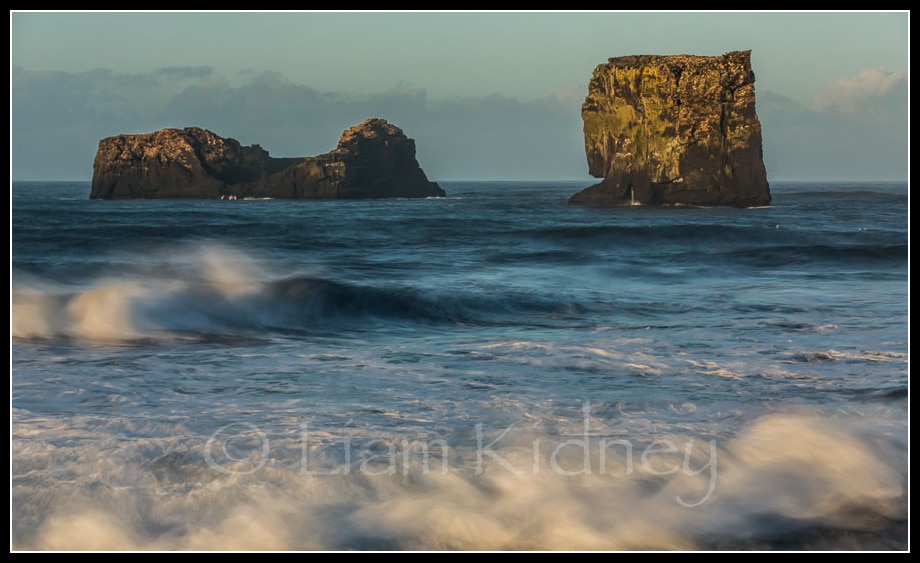 Landscape and Wildlife Photography
How To take great Landscape Photographs
How to take great Wildlife Photographs
What are the key parts of a good photograph
Equipment needed (filters etc)
HDR Photography
Iphone Apps to help the Landscape Photographer
Introduction to Lightroom and Photoshop
How to download photographs and give them  basic adjustments in Lightroom
How to edit your photographs in Lightroom/Photoshop to give them that extra 20%
Portrait Photography
How to photograph people using simple everyday light.
Key steps involved in making people look good in Photographs
 Sports Photography
Where to shoot
Equipment Required
Introduction to Flash and Night Photography
When to use Flash on and off Camera
How to take beautiful Night Photography Images
How to take advantage of the blue hour in Night Photography
Equipment Required:
A Digital SLR camera. (If you need to buy one I can advise you on your purchase)
A tripod (not essential)
A computer for processing your images ( A laptop would be preferable but not essential.)

Students will have to know the basics of computers
There will be a lot of homework given to students on a weekly basis.  This will help you develop your photography and practice what is learnt in the lecture.
Cost of Course is €200 for 8 classes. The first night on Tuesday 24th  of January 2020 will start at 7pm and run till 9pm.  There will be 30 mins registration.  The rest of the nights the course will start at 7.30pm and run till 9pm(Approx).
Contact Liam Kidney at info@liamkidney.com or by mobile at 087-2227331 for more information.
I will also be running an advanced course this month.  You can learn more what is covered here:
Testimonials From September 2019 Course:
"I really enjoyed this course.I found it very beneficial as someone who is totally starting out and learning how to use my camera and the basics of taking a good photo. It was a great place to pick up tips from other people in the class about taking good photos.  I found the IT part helpful and learned the bests ways to upload and save photos as well as being introduced to Lightroom editor. Great course to get you going and start your photography journey.  Thanks Liam and everyone that did the course with me"
"I had wanted to do a Photography Course for some time to get a better understanding of my camera and step up my game. I crossed paths with Liam through work and new the quality of his Wedding Photography was a class above others, so it was a no brainer to sign up to his Course as he had years of experience behind him that he could share. Nothing bores me more than lecture style learning and Liam's style of teaching led to lots of discussion among the class as he explained things in a manner that was very easy to understand as well as showing how things worked with everyone's cameras. Liam created a classroom environment where it was easy to ask questions along the way and everyone was always on the same page. I definitely recommend this Course if you're looking to get to grips with your camera and all the buttons, gain lots of tips and tricks with various Photography styles and learn about lighting, angles, lens's and lots more" – Gary Byrne
"Having only very recently bought a camera and with no experience at all, I was interested in learning the basics of photography. Liam's course met this expectation and definitely surpassed them. I'm not put off any more when people start talking about the technical terms to do with cameras, and I can see exactly how one affects the other.
I would highly recommend this course if you are interested in learning more about the basics of how to use your camera, and immediately start taking better photos, while understanding exactly what you are doing.
Thanks again Liam,
Conor Lane"
Testimonials From January 2019 Course:
"For two years I took pictures only using the guide mode on my new camera. I relied solely on my camera to set the correct settings.  In January 2019 I took the leap and signed up to Liam Kidneys beginners photography course.  After the 8 weeks I only had one question left, why didn't I sign up sooner?  I now think back to all the photos I could have taken while on city breaks.  We covered a lot over the eight weeks, but the more I put into the course, the more I got from it. The homework each week really encouraged me to work on my new found photography skills and the facebook group page allows you to learn from others.  Liam was very supportive, helpful and encouraging. He really went to great lengths to ensure everyone in the class got value for their money."  Emer Carty
"This is a great 8 week course teaching all aspects of photography for the beginner.  Liam has a very uncomplicated style in getting his message across and I learned so much in a very relaxed but informative class…..There is lots of homework but this enables you to practise what you're learning along the way.  At the end of the course I now understand all the features of my camera and digital photography a lot better….highly recommended. "  Elma Henshaw
"Liam is a very knowledgeable and  engaging tutor.   I would recommend  his course to anyone with an interest in gaining an in depth  understanding of digital photography."   Aisling Kiernan
Testimonials From January 2018 Course:
"I started out with a very basic level of photography skills, mostly on my iPhone and on a fully automatic pocket camera. The course gives a very good foundation in photography with the right amount of theory and practical content. There are lots of links given to material on websites, YouTube etc. After that it's up to you to practice and learn further.Liam is a very interesting and engaging tutor. You get a good feel for his style of photography, his opinions and his preferences. This all adds greatly to the enjoyment of the course and the time flies by. His passion for photography is very evident. He is honest, sensitive and encouraging in his comments on photos taken by class members.I would highly recommend this course to anybody without any 'formal' photography skills who wish to make a really good start in taking better pictures." Tom Dennigan Longford

"I would highly recommend this course for anyone who has an interest in taking photos. I went into this a complete beginner and not knowing what to expect. I really enjoyed it and am a lot more confident using my camera. Liam makes it nice and relaxed with laughs along the way and even the homework was enjoyable."  Orla O Neill Westmeath


"I've been taking photos for many years with standard digital camera, and decided to buy a DSLR camera 1-2 years ago, and was only using it with automated modes (like a lot of people…). Taking this course was my best decision this year. It allowed me to learn how to set my camera properly (aperture, shutter speed, ISO, exposure, etc.) from the second course and to learn so much about other photography "basics" (flash, filters, editing software, etc.). The weekly homeworks were also great to practice and experiment. Personally, I think I jumped several miles ahead thanks to the course. Highly recommended if you want to progress in this area."  Sébastien Rolland

"

Thank you Liam for a very enjoyable and informative course. I feel my photographic abilities have improved 100% and my interest in this subject has been revitalized. I would strongly recommend your courses.

"  Brendan O'Callaghan
Testimonials From September 2017 Course:
"Thanks Liam for delivering a fantastic photography course. I have been taking photographs for years and never progressed passed auto or some of the priority modes on the camera.I am amazed at how much I

learned

in just 8 weeks. For anybody who is thinking about doing a photography course, I couldn't recommend a better course. The amount of effort that Liam has put into this, is second to none and he has a genuine interest in helping everyone. The knowledge you will get from this course will stay with you and inspire your interest for the future. You will meet new friends all who have the same interest and you will learn from each other as well."

"I signed up for the beginners course as I wanted to know how to use the manual settings on my camera to better my photos. I have always tried to capture family moments on camera, but often I missed the action or they were too bright or blurry. I now understand how to use my camera, understand lighting and lots more that as led to me having many valuable keepsakes for the future. There was also time spent on the more creative side of photography which has allowed me to look differently at what is in front of me before taking a photo, as well as understanding the work of others. The course was very relaxed and enjoyable, and I would recommend to anyone with an interest in improving their photos either technically or creatively!" Una McLoughlin
Thanks for your input on the course. My results were very hit and miss prior to your course and I didn't know why.  As a result of your photography course I now get better better results through the lens but I have the additional benefit of being able to use the computer to fine tune them.  Will Crean

Testimonials From September 2015 Course:
"As someone who has been taking photos poorly for 20 years despite completing a number of courses including the FETAC Level 5, I was on the look-out for a different approach to taking my own photography to the next level. 

Liam Kidney's course was recommended and I signed up. I can honestly say i found it to be the most educational while at the same time, enjoyable, course I'd ever undertaken and was actually sorry when it came to an end.

It is immediately clear that Liam is passionate about his profession and has built up a wealth of practical hands-on knowledge and experience which, maybe unusually for some professionals, he is happy to impart, and does so in an easy, relaxed and humorous manner, putting any level of student at ease in an atmosphere where there really is no such thing as a dumb question.

The learning didn't stop in the classroom though, and Liam went  out of his way to prepare and post synopsis for every module, to print and store for reference, aswell as researching topical online articles on any query or subject raised and posting in online forum created for the group, to read, comment, share, discuss. Students were also given assignments and encouraged to post up results in weekly homework folders for invaluable critique. Like anything in life, and more than some, you get out of this course everything you put into it, and more.

I highly recommend this course and if you have either a passing or consuming interest in all things photographic, you won't spend your hard earned cash in a better way!"  Pauline Brady – Longford
"I have recently completed a course on digital photography for beginners/intermediate run by Liam Kidney.  I have always liked taking photographs but only had a film camera.  Anyway with reluctance I decided to move with the times and go digital.  So being a complete beginner a course was a great idea. I had no idea what to expect as it was all so new to me. Anyway after only one night I was eagerly awaiting each class and was full of enthusiasm. Liam has a lovely relaxed, easy way of imparting his knowledge and always injects some humour into it.  He explains everything clearly and is so patient in answering questions no matter how silly they may be!!  He also recommends relevant websites etc for further reading.   He does give out homework and while he cannot force one do it, it is worth doing. You get out what you put in. I have learnt loads during this course and would highly recommend it to anyone interested in photography -as a hobby or a business. " Helen Martin
"I would recommend the course to anyone who is interested in taking up photography. I have learned in the past few weeks that photography is a huge area and also how to use a DSLR camera.  I found the course to be well run, enjoyable, interesting, informative and good value for money. I am delighted to now to be able to know what to be aware of when composing a picture and how to take a better photo." Peter Dunican
Testimonials From January 2015 Course:
"Anyone with a love of photography should do this course. I recently done this course myself and thoroughly enjoyed it. Liam makes everything so easy to understand and a few laughs along the way. After 8 weeks the difference in my photos was unreal . I'm looking forward to another course. By far the best decision I ever made ."  Denise Hill
Testimonials From September 2014 Course:

"This 8 week course has been excellent. I learned more from Liam than I did in a previous FETAC 25 week course. The value of this course can be demonstrated by the fact that from the first night I felt that I was learning something new that was also practical and could be instantly applied to my photography.  This continued throughout the eight weeks.
The course was fun & informative.  Liam, has a relaxed easy going manner that is reflected in the atmosphere of each class which helped and encouraged learning.  As a result I learned loads and am far more confident with the camera.
I would highly recommend this course to anyone who wants to learn or to improve their photography and get more out of their camera."  Alicia Quirke
"Liam Kidney's Photography course is superb.  He helped build our confidence in photography through the eight week course.  He made the tough bits, ie aperture, shutter speed and ISO seem so easy, because he explained it in a very accessible way.  There was no needless pressure put on students.  He gave homework, and you could decide to do it or not if you wanted.  However for the eight weeks, you felt like you could contact him at any time, with questions or ideas.  I wholeheartedly recommend Liam's course to photographers of any level. " David Flynn
"I attended this course in September 2014.  Liam is a really nice guy and a brilliant photographer.  I learned so much at the course and with all the excellent literature I will continue learning for a long time.  Such a waste to have a good DSLR without doing this course.  I am now addicted to photography.  Brilliant course Liam,  Many thanks!" 

Niall

Cribbon

.
Testimonials from the January 2014 Course:
"I done this course in January. As a complete beginner and never owing a DSLR camera before, I thoroughly enjoyed the course. The only thing I knew about photography was I liked taking pictures. Over the duration of the eight weeks I could not believe how much I learned and progressed.
I now have a better understanding of what it is to actually set up a picture and how to use a camera to the best of its abilities. The information covered was relevant and delivered in a manner that even a complete beginner could grasp. You definitely get out of it what you put into it. Liam as a tutor was excellent, his approach made the course fun and created a relaxed atmosphere. His expertise and knowledge meant he could find and source plenty of helpful websites and articles to pass along to us. Recommendations and information were supplied to us in abundance each week and helped greatly in the learning process.
I would definitely recommend this course to anyone who has a genuine interest in photography and is willing to donate the time to learn and practice. This course was the spring board I needed to get started into a hobby that I now love not just like." Jennifer McCann
"I just wanted to drop you a note to say thank you.  The course was fantastic. It has now given me the enthusiasm to move forward with my photography and the fact that the resources are always available will be useful to go back to incase I need to revisit any part. 

I would highly recommend this course to any new photographer or any one needing help taking pictures. Your course has really allowed me to enhance my skills, and I'm very happy with it! Thank you very much for this experience!"  Michelle Hughes


 

"As someone who had owned a DSLR camera for a few years and never actually knew how to use it properly. I always shot in automatic mode, so I decided to take this course to learn how to take better pictures and to learn what all the buttons on the camera were actually for.

After just the first couple of lectures I could see a big improvement in my pictures and realised that I could be in total control of how my pictures turned out. Liam is an excellent communicator and always explains things very clearly. He simplifies everything and doesn't use technical jargon.

Each week we got a little homework, revolving around a different theme (motion, depth of field, etc.) and we posted our pictures in our group's facebook page. This is a great way for everyone in the group to follow each other's progress and offer hints and tips to each other.

 

Overall I have learned way much more than I had anticipated when I signed up to the course and I would recommend this course for anyone who is interested in learning the basics or looking to improve their photography skills". Eamon Walsh

Testimonial from the January 2013 Course:

"I have learned so much from this course, your very good at what you do and the way you explain things your easy to listen too and funny which make it all the more fun, I loved the way you got the rest of the class to chat to each other through Facebook (very helpful) . I enjoyed going every Tuesday evening."
"I found everything explained throughout the course to be most helpful and done by a presenter who cares a great deal.  Photography is his job but also his passion and it's clear to see. The general idea behind sharing and communicating was spot on, the use of the Facebook group page and the Drop Box was absolutely excellent.  It allowed for communication and support from the entire group."
Testimonial from the April 2013 Course:
"I have done a course before , I was bored out of my tree he didn't make the course fun or easy to take in , and the people were a bit stuck up and didn't really want to share anything with the rest of the class, I was none the wiser. So when I went into this course I was thinking it could be the same. But how wrong was I , I have learned so much from this course, your very good at what you do and the way you explain things your easy to listen too and funny which make it all the more fun, I loved the way you got the rest of the class to chat to each other through Facebook (very helpful) . I enjoyed going every Tuesday evening. So you ask "How can the course be improved" you could maybe give us free drinks all night and free trips to Vegas with €4,000 spending money and loads of camera equipment . Other than that I thought you've done a great job, and if there's any course in the future (Lightroom) or anything else I hope you could let me know. Thank you so much, it has been fun!