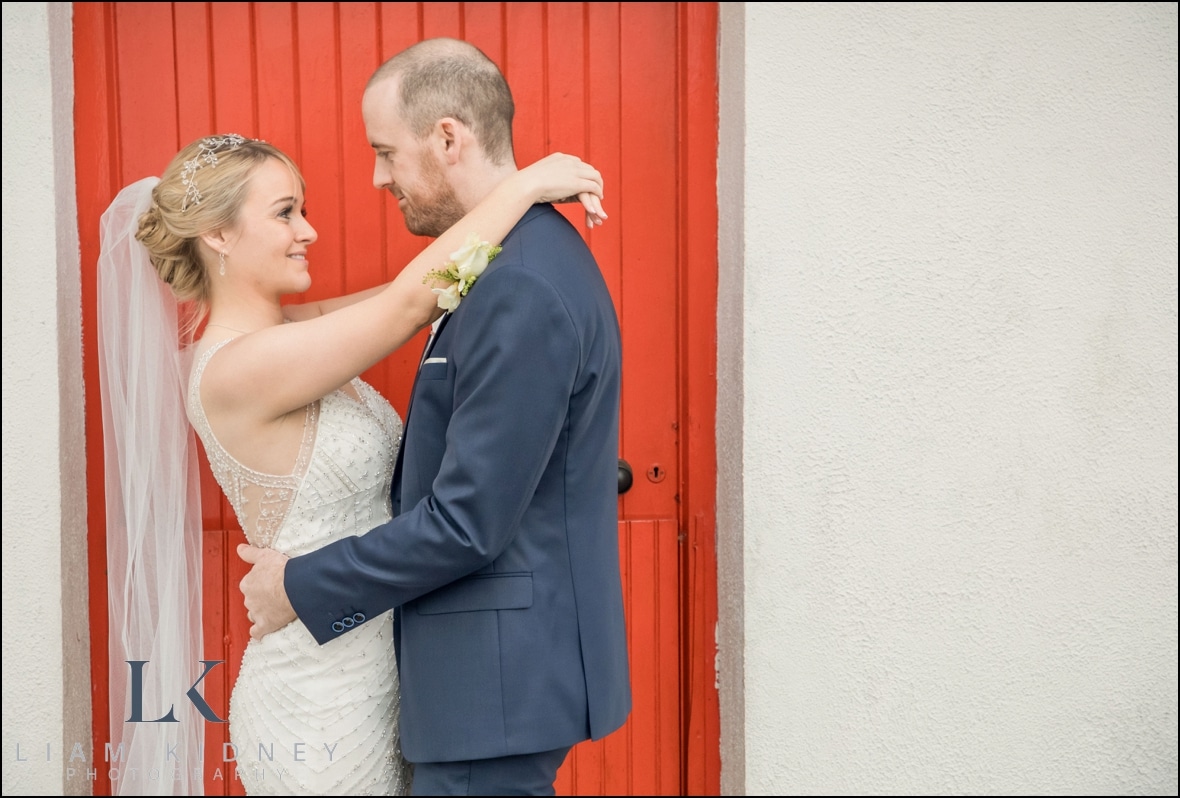 In order for a wedding day to be successful, many things happen behind the scenes and often the bride and groom are completely unaware. Then it comes to relationships between wedding suppliers, one of the most important relationships is that between the wedding photographer and wedding videographer. I think it is very important that the wedding videographer is on the same wavelength as the wedding photographer on the day of the wedding so that they can work well together for the couple. I have worked a lot with James from LoveStruck Films (website) down through the years and it has always been a pleasure. His wedding videography work is exceptional and his manner on the day is second to none.
I recently interviewed James from LoveStruck Films as part of my supplier of the month section of my blog to learn a bit more about him and his business.
Why
and when did you set up LoveStruck Films?  How long have you been in the industry?
I studied Film & TV in College and worked in TV production for over 10 years before setting up LoveStruck Films in 2013. The TV work took me around the world for shows that have appeared on RTE, TG4 and Netflix, but I wanted to start my own business for a better work/life balance. It made sense to stick with something that was video/film-related; I had the equipment, knew about crafting a good story and had experience dealing with lots of different types of people. But most importantly, I had already filmed a few friends' weddings as favours and really enjoyed it! I enjoy it even more now, seven busy years later and with a few awards under my belt!
What
Service does LoveStruck Films supply?
I specialise in wedding videography and can offer Cinematic Short Films of either 5 or 10-minute duration and 1 minute Instagram Films.  I also offer longer documentary films, which can be up to 2 hours. All of these are created with nicely framed footage, creatively edited to a carefully chosen soundtrack. I like to stay up to date with equipment too, so drone, 4K and modern compact cameras are all part of the available options.
What
advice would you have for a couple regarding Wedding Videography?
I think the most important advice I could give is to properly look into your preferred suppliers in advance of booking them – whether that's Video, Photo, Make-Up, Celebrant, etc. You'll be welcoming this person into a very private and special celebration – make sure they'll enhance the day rather than make things awkward. Read customer reviews, even give them a phone call for a quick chat. Another piece of advice would be that if you already know the supplier you'd like to book, check their availability as early as possible. I usually have the most popular dates booked up 2 years ahead which I'm sure is the case with a lot of other suppliers.
How
can you help the couple prepare for their big day?  What type of things do you suggest?
I always contact each couple before their big day and talk through my own schedule and how I film – which is very much unobtrusive and in the background. It's great to hear each couple's plans and I offer advice where I can – such as what locations would be good around the area, where's a good backup location in case the weather turns bad. On the wedding day itself, I've even helped a few grooms write their last-minute wedding speeches!
Any
wedding tips?
Delegate as many jobs as you can! You don't want to have to do anything on the day except enjoy yourself. 
Do
you have any special offers on at the moment?
Best thing to do is get in touch through the website as we often have special offers available at different times of the year.
Recent
LoveStruck Films Sample Video — Fiona & Liam
or Visit: https://vimeo.com/lovestruckfilmsireland
You can see the photography from this wedding in this Slideshow
Contact
Details
James Ryan (Website)
Email: hello@LoveStruckFilms.ie
Phone: 085 800 1200
Location: County Galway (We film nationwide)
The featured weddings in these sample photos are Carmel and Shane's wedding at the Sheraton Hotel in Athlone and the Fiona and Liam's wedding at the Claregalway Hotel.
It's important to me that I can provide recommendations for wedding suppliers to my wedding couples. For more supplier and venue recommendations, please visit the Wedding Advice section of the blog.