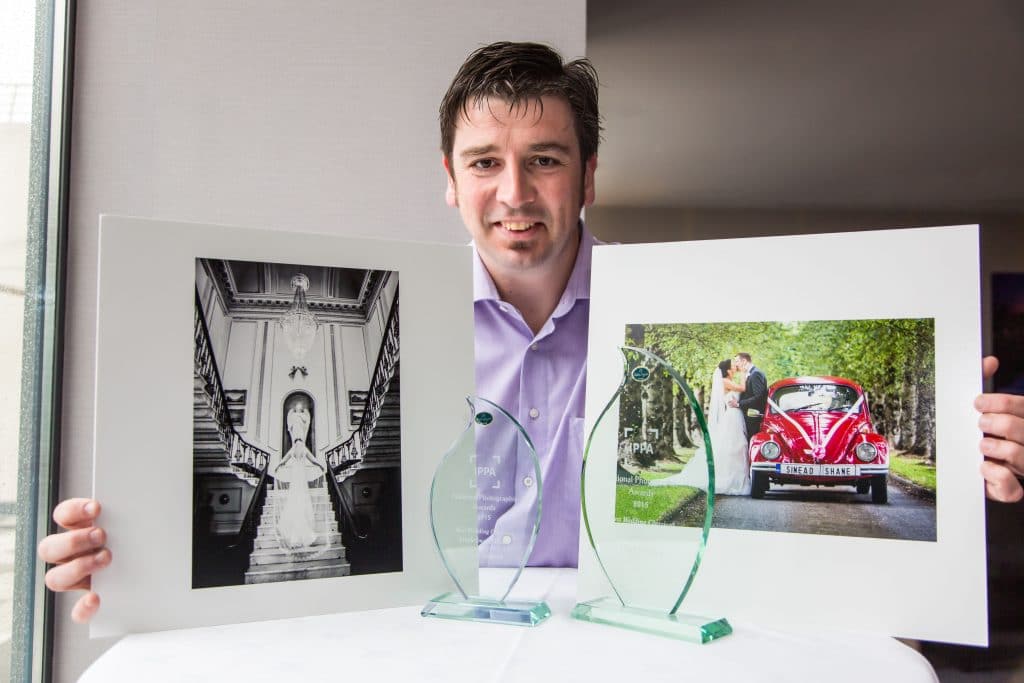 I am delighted to have won two awards for my Wedding Photography last night at the Irish Professional Photographers Association National Awards in Dublin. I won Best Wedding Classical Image and Best Wedding Classical Portfolio. The portfolio images have to work together to show consistency in style in different locations. These are my first wedding awards and I feel humbled to have won them. I would like to thank all my wonderful couples for helping me and trusting me on the day of their wedding to create beautiful work for them. It's not easy when you are fighting Irish weather and a tight schedule! I would like to dedicate these wins to my mother who passed away recently but who inspires me daily.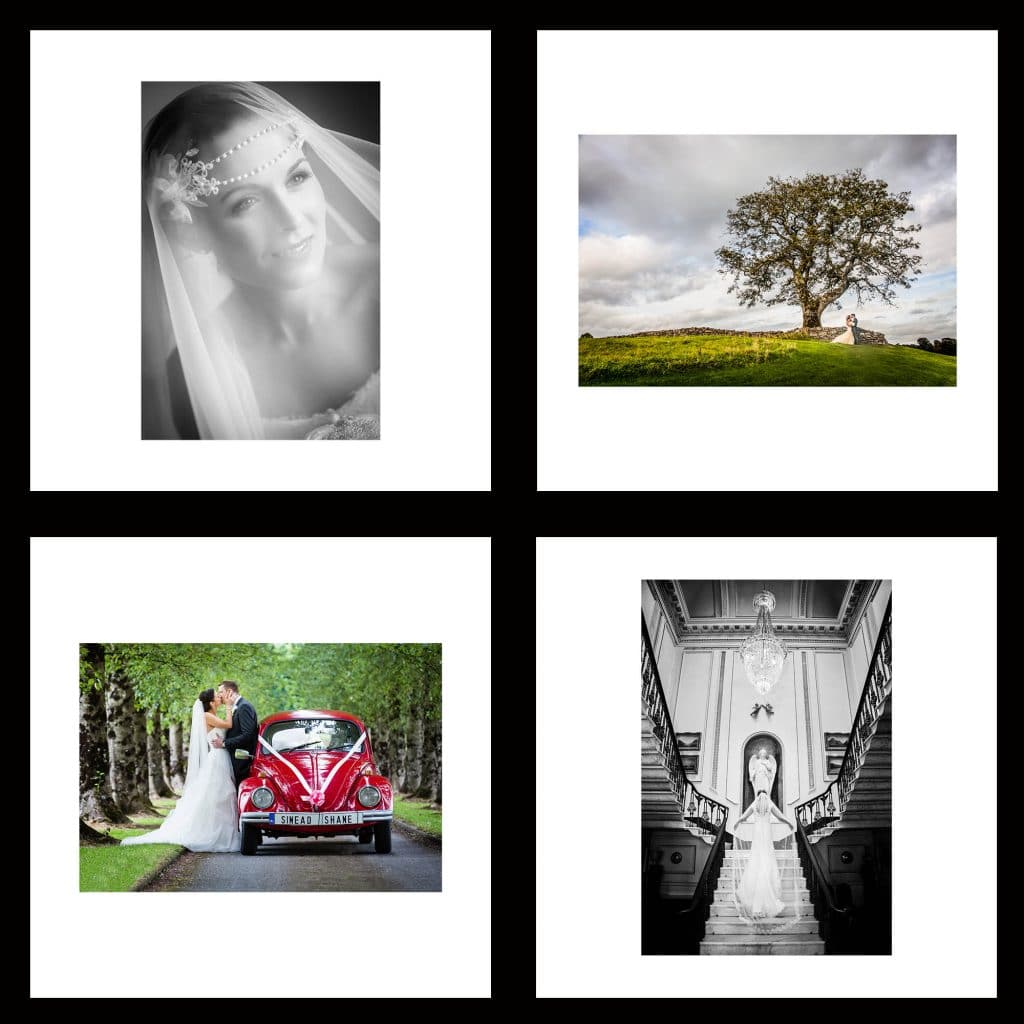 One of the portfolio images was shot in Castletown Geoghegan Church in Co. Westmeath.   The local couple Sinead Garvin and Shane Campbell had restored a Volkswagen Beatle for their wedding day and wanted to use it in their wedding photos.  The long laneway outside the church was a perfect location to frame the red beetle with the couple for their wedding photograph.   The best  photo image was of Emma McDonagh who was photographed on the stairway of the beautiful Westport House.   Shane Neary and Elaine Bushwell (who are from Elphin Co. Roscommon )photograph was shot on the grounds of Castle Dargan hotel in Sligo.  Cora Molloy was the beautiful bride who was photographed in her home in Galway on the morning of her wedding.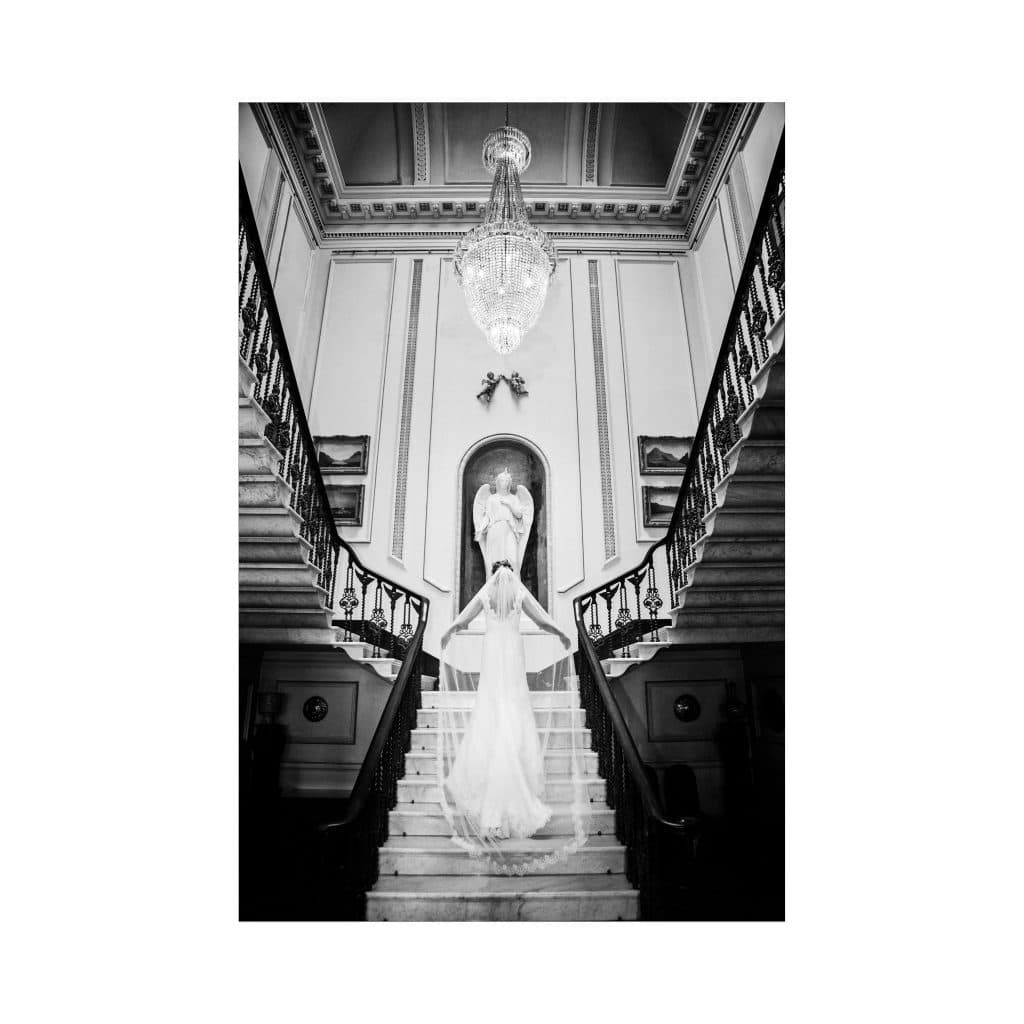 The Annual National Photographic Awards is the flagship event of the IPPA calendar.   All IPPA members are Qualified, Registered and Insured Professional Photographers.