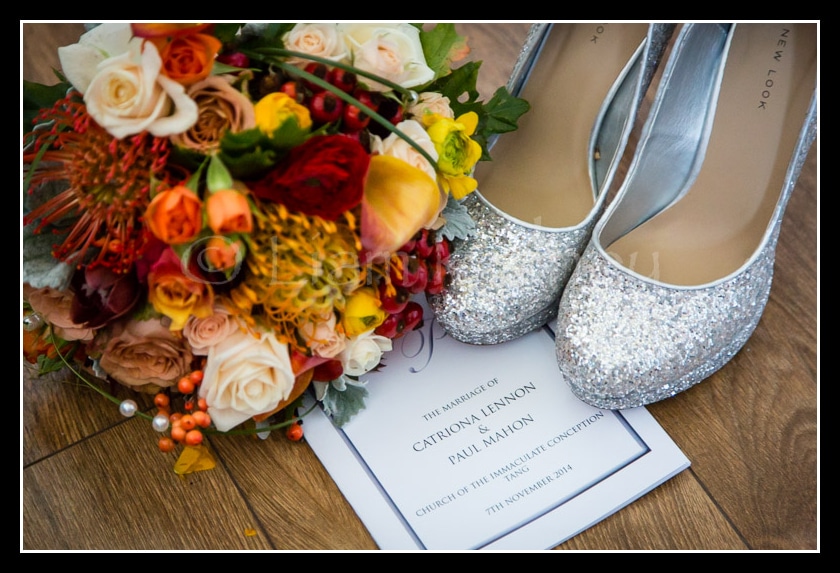 I have worked with Dooleys Florists on several weddings over the  past year few years  They are always very creative and a great supplier to work with.  The photos in this post are from the  wedding of Catriona Lennon and Paul Mahon  who got married in Tang and in  Lough Rinn Castle.
I interviewed Orlagh recently and asked her for advice for couples getting married.
Why and when did you setup your business?  We set up the business in 1978 because of Mary's love for flowers & gardening and there was no real flower shop in Athlone at that time. Mam and Dad (Kevin& Mary Dooley) built up the business from nothing and myself and my brother Emmet joined the business in 2000.
How long are you in the industry? 37 years
What Service can you supply?
We supply all Bridal Party flowers, Church and Venue flowers & Decor, Civil ceremony, Civil Partnership and Humanist Ceremony flowers.  We also supply a range of lanterns, votives, wishing tree, candle holders and candelabras, red carpet hire.
What advice would you have for a bride regarding their (SERVICE YOU Provide)?
We have one of the largest stocked flower shops in the country, we are family run so flowers are our life!   With our experience and knowledge we make planning your flowers very easy.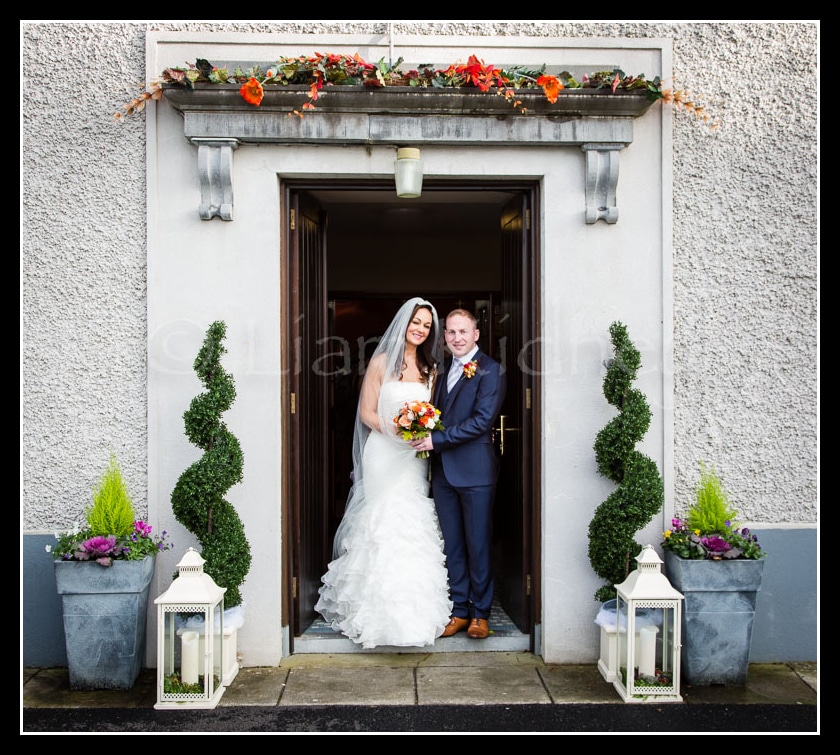 How can you help the couple prepare for their big day?  What type things do you suggest?
Try and get hold of a swatch of the material of your dress and the bridesmaids dresses before you make your flower appointment so you will know exactly how certain colours will look against the fabric as there are many variations of white and ivory. Save images on Pinterest or cut pictures out of magazines, make a list of everybody that will require a buttonhole, whether it's just the bridal party or are you including family members?
Any wedding tips?
Book people that you trust and that have a good reputation, word of mouth can be the best recommendation, it might be tempting to do your own flowers or get your mum or aunt to do them but a lot of people would under estimate how long it takes to prepare bouquets and arrangements, there is very little if anything to be saved, and it can cause a lot of unnecessary stress if it goes wrong, we have had to salvage diy weddings over the years sometimes up to hours before the wedding.
Do you have any special offers on at the moment?
We run a lot of different offers throughout the year at the moment we are offering 10% off all bridal party flowers booked by the end of April.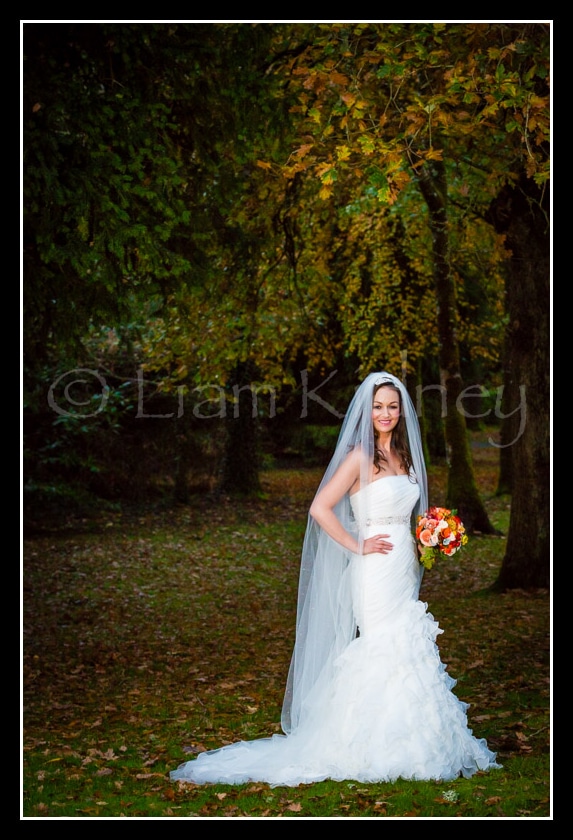 Any funny stories you have heard about weddings you were involved with?  (No names necessary!)
We often joke that we could write a book about all the crazy things we have heard about weddings over the years, from seams popping open on the day and trousers that are too short, suppliers arriving at the wrong churches and bridal party members getting locked into toilets!
Contact Person: Orlagh Dooley
Website:https://www.dooleysflowers.ie/
Facebook Page: https://www.facebook.com/flowersbydooleys
Email: info@dooleysflowers.ie
Phone: 090 6494769 / 6494752
Location: Magazine road & Golden Island Shopping Centre – Athlone.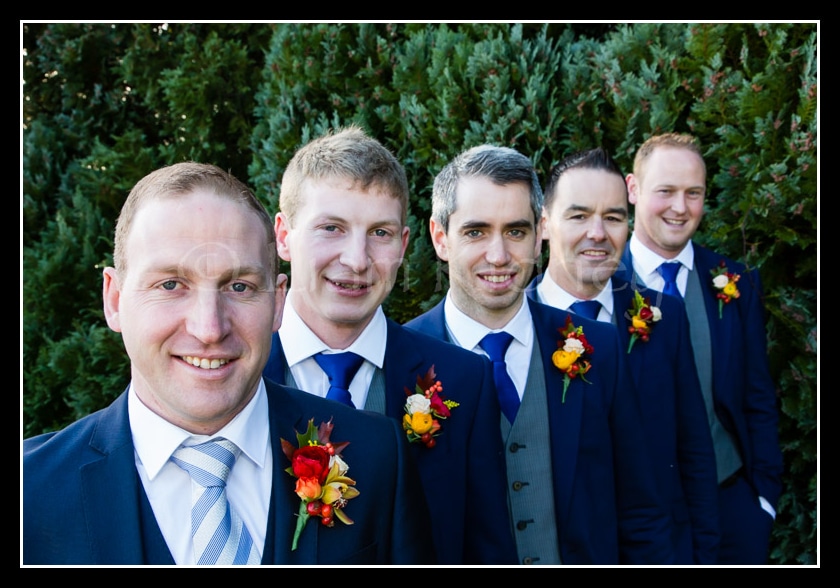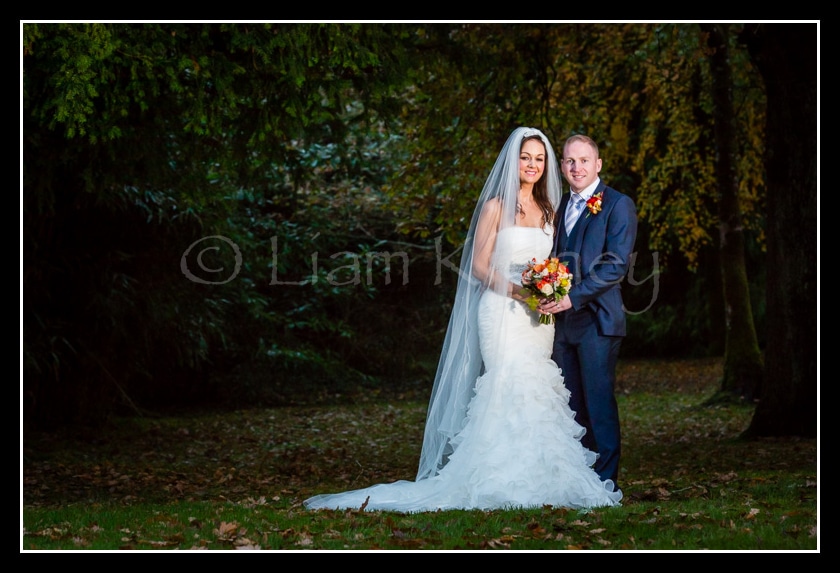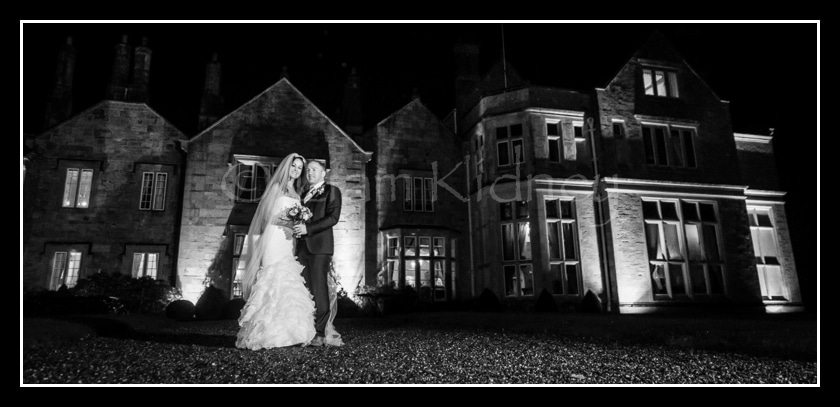 Thank you for visiting this post from 2015
As a professional photographer since 2007 my style has continuously evolved and changed with the times.
Feel free to check out this link to my favourite photos from 2019.
Here is a link to one of my favourite weddings from 2019 that will reflect my modern style that mixes documentary photography with the more classical style.