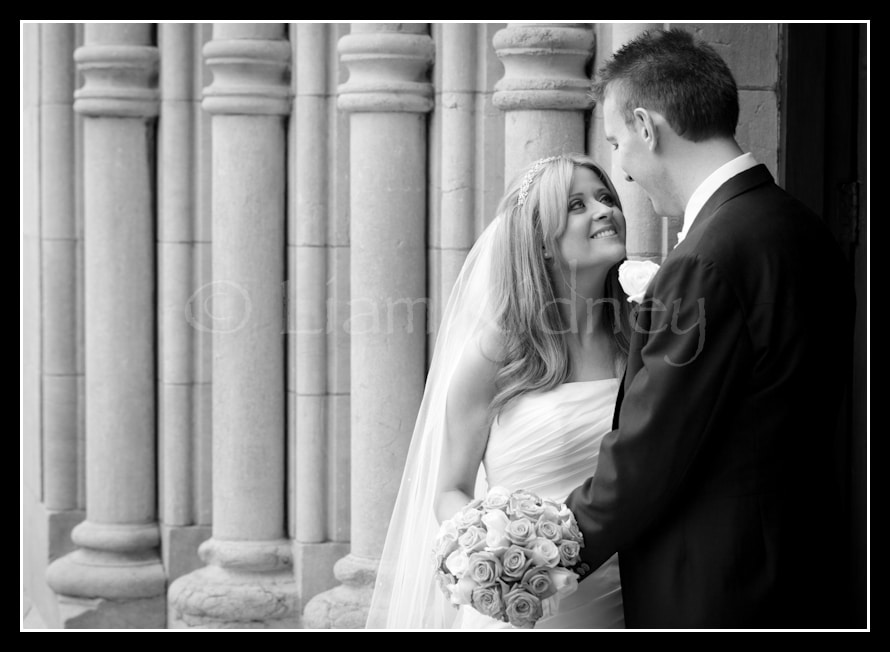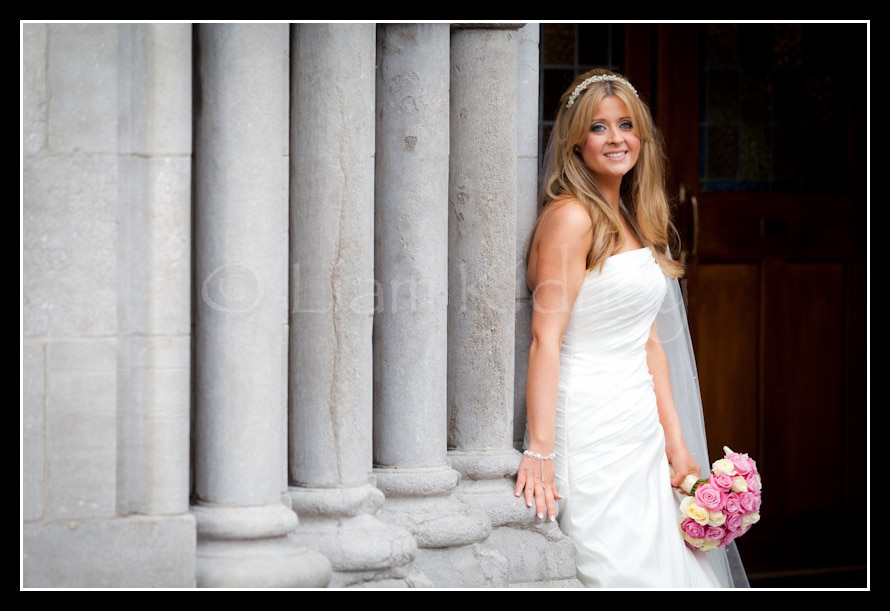 I recently covered the wedding of Suzi  Moran and Paul Brophy in Navan, Co. Meath.  I started in the bride's house where Suzi, her bride's maids and her mother had matching red pajamas!!  The atmosphere was very relaxed in the house which always makes my job a lot easier.  The room that Suzi was getting ready in had lovely mirrors and it was great location for photos.  The St Mary's church in Navan was the location for the ceremony and the priest was the bride's uncle who had previously married the bride's parents.  The main entrance to the church had a beautiful archway which I used for a lot of the wedding pictures on the day.

When we arrived in the gorgeous grounds of Cabra Castle Hotel in Kingscourt Co. Cavan it was nearly dark.  But we still had time to get some lovely photos with the Autumn colours.  The Castle had a beautiful staircase and we used this for the family photos.  The couple had a singing chef who added a great bit of life to the meal before the Best Men band provided the entertainment for the night.  The couple were very relaxed throughout the day and it was great being a part of such a special day.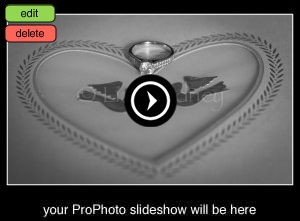 Suppliers:
Church: St Mary's Church Navan
Hotel: Cabra Castle, Kingscourt, Co. Cavan
Band: The Bestmen
Thank you for visiting this post from 2012
As a professional photographer since 2007 my style has continuously evolved and changed with the  times.
Here is a link to my favourite photos from 2019 which you can see is a lot different from 2012.
Here is a link to one of my favourite weddings from 2019 that will reflect my modern style that mixes documentary photography with the more classical style.