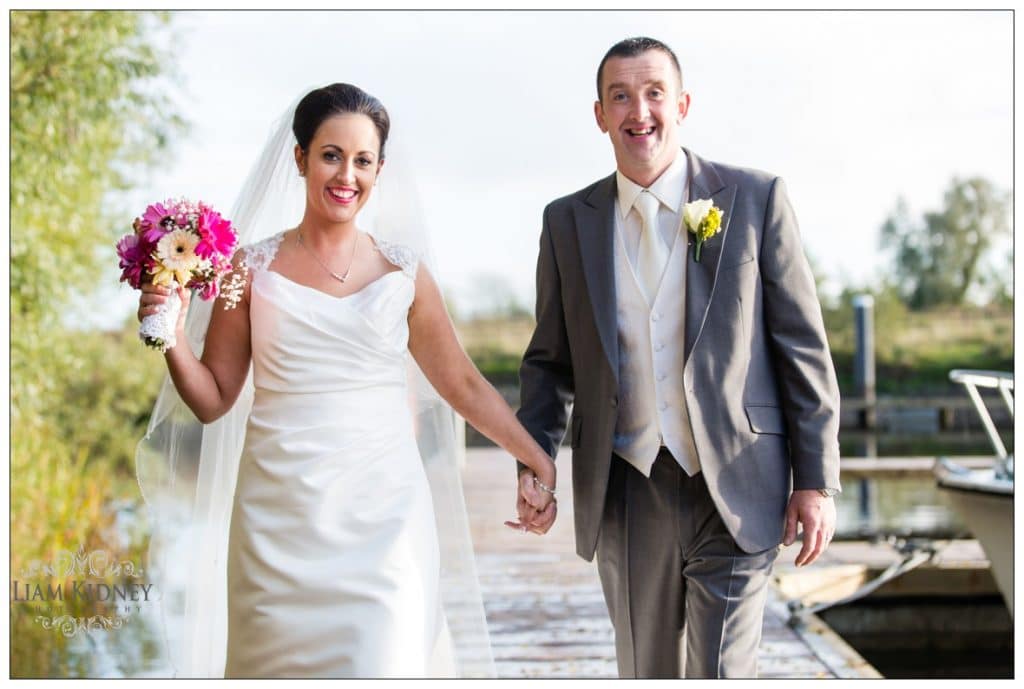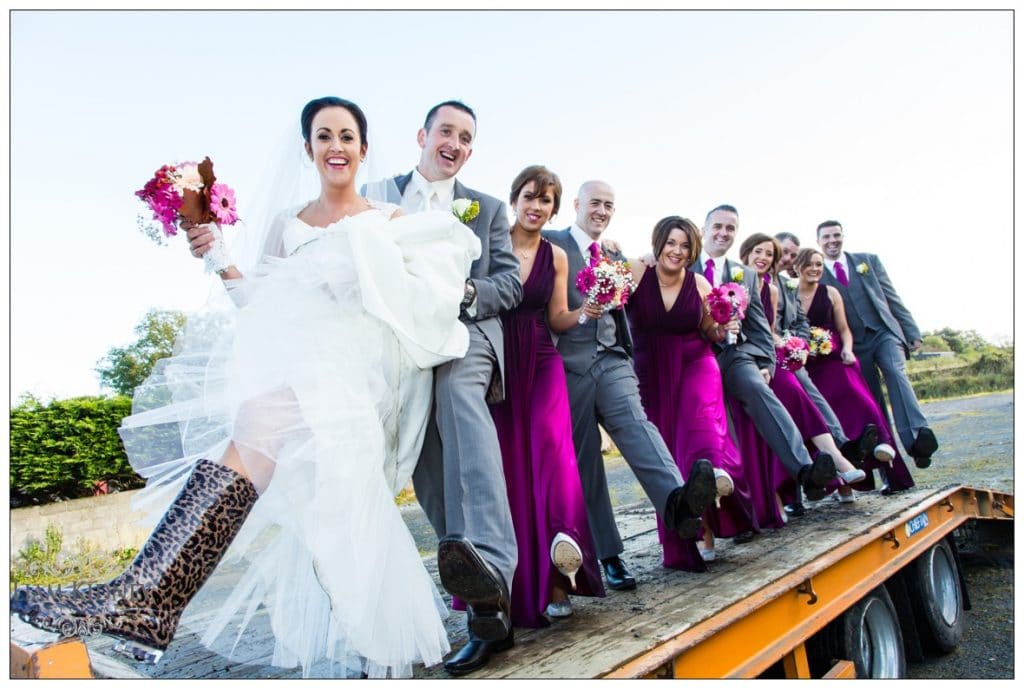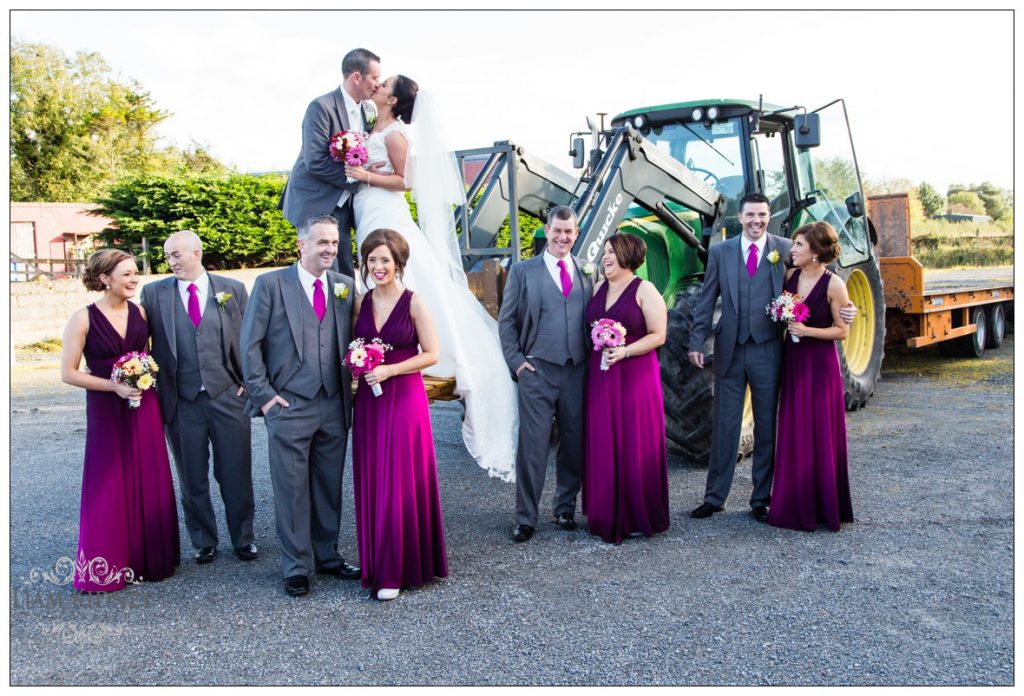 I recently covered the wedding of Cathriona Lennon and Benny Lynch in Drum Church and the Carlton Shearwater Hotel Ballinasloe, Co. Galway. It was a fantastic fun day and they were a great couple. The bride got ready in her home house  before heading for the ceremony in Drum church. The priest did a great job at putting the couple at ease and the ceremony went off without a hitch.  We got fantastic pictures outside the church and fortuitously  a rainbow appeared overhead which we took full advantage of.  We then headed off towards the reception and got some great fun pictures with a tractor and trailer on the way. We went to Carlton Shearwater Hotel for the wedding reception and it was a class venue for the reception. When I was leaving late in the night the place was hopping and a fantastic night was enjoyed by all.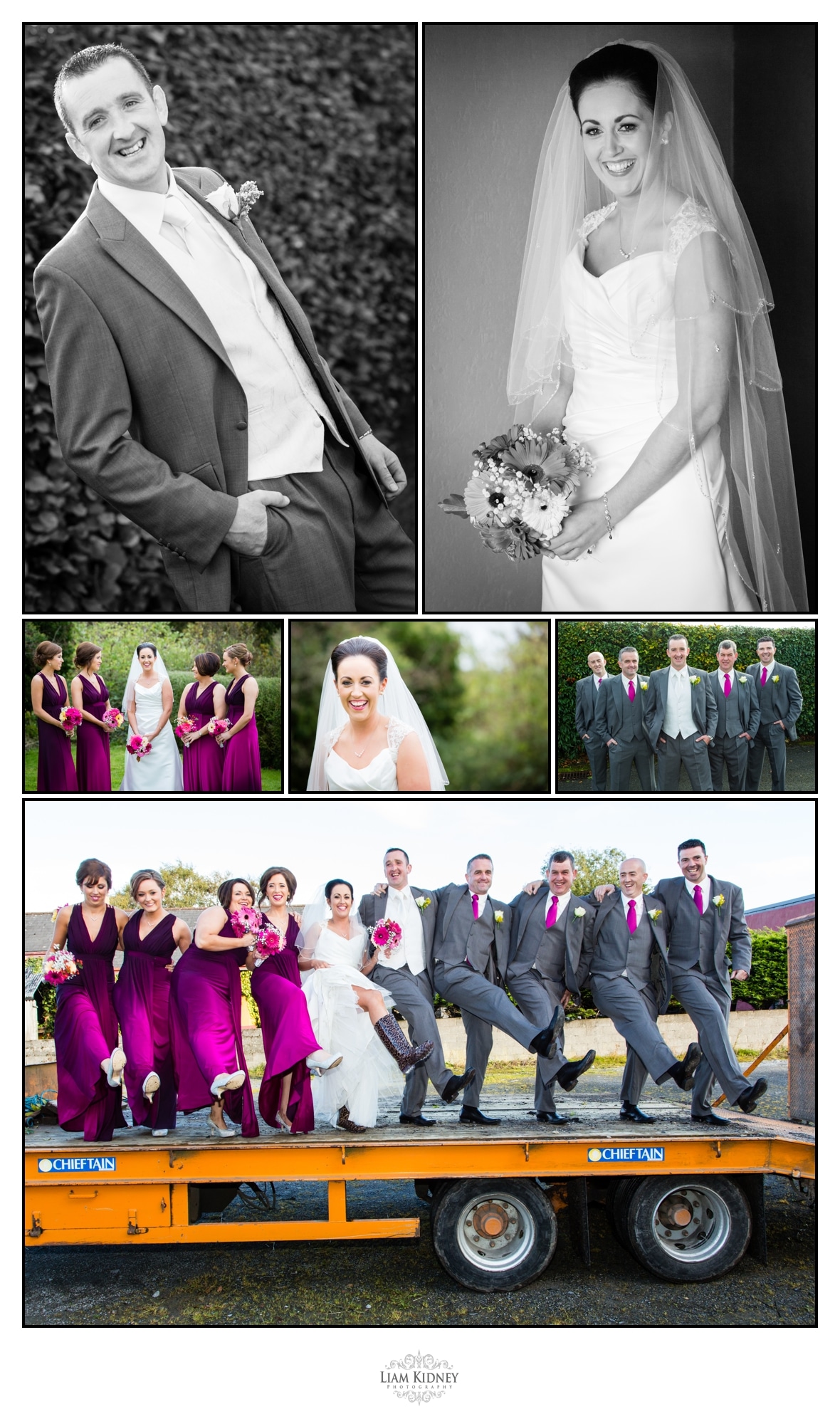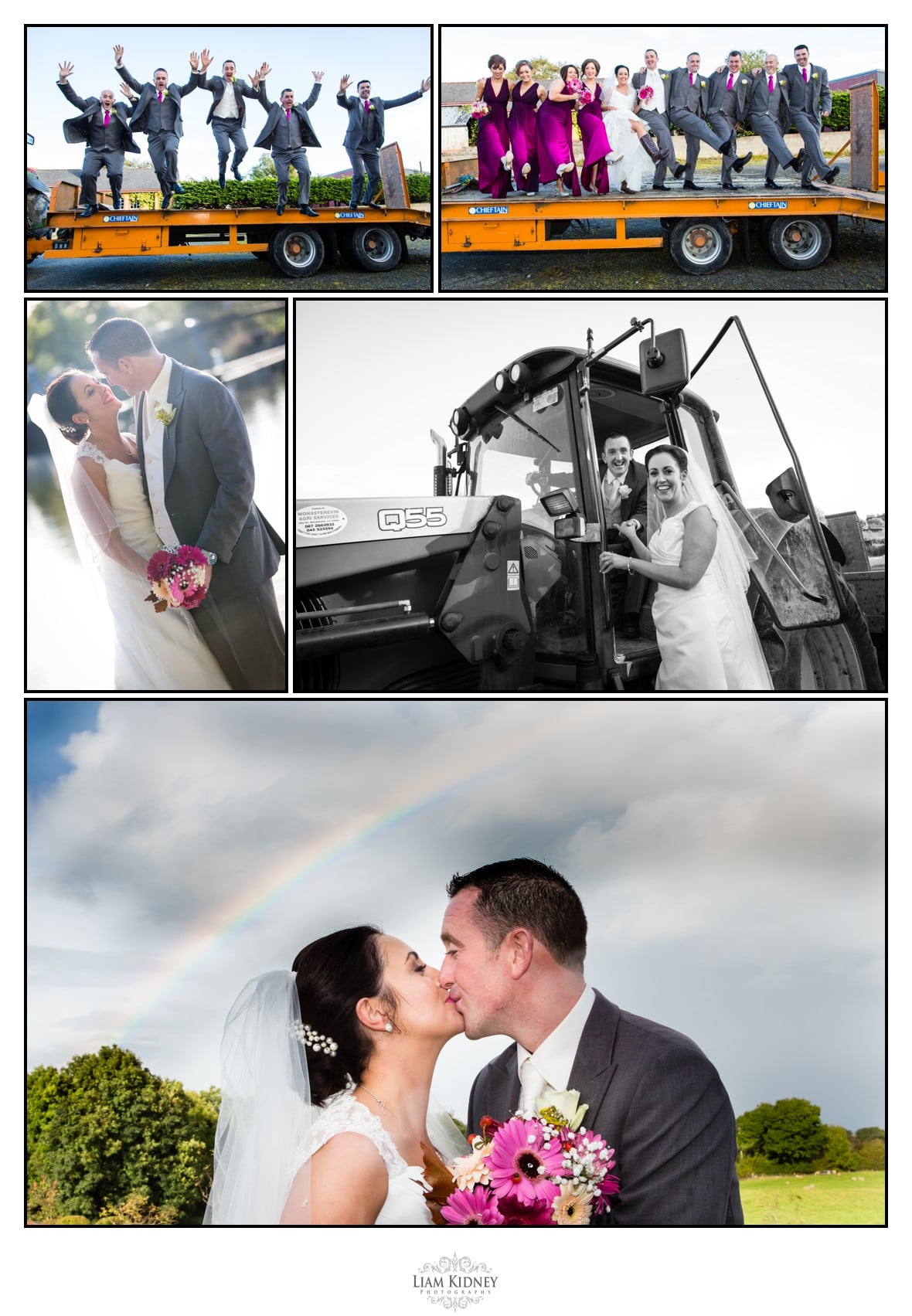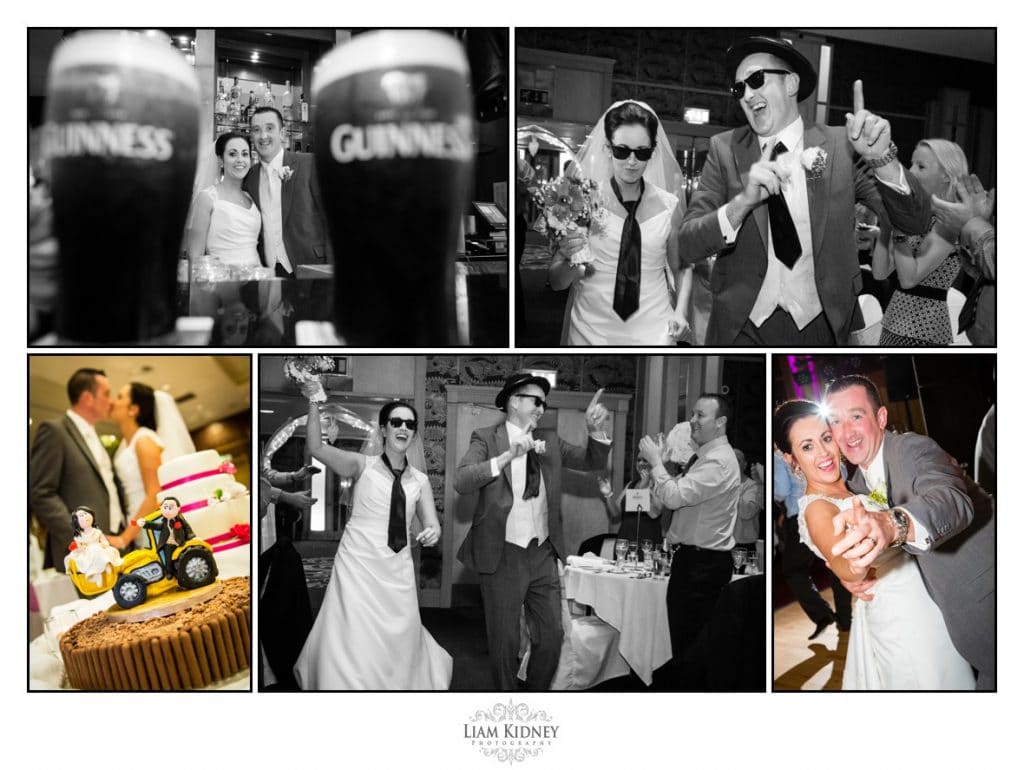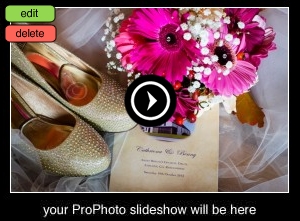 Suppliers:
Hotel; http://www.shearwaterhotel.com/
Church; http://www.drum.ie/parish
Wedding Car; http://www.blueribbon.ie/
Thank you for visiting this post from 2014
As a professional photographer since 2007 my style has continuously evolved and changed with the  times.
Here is a link to my favourite photos from 2019 which you can see is a lot different from 2014.
Here is a link to one of my favourite weddings from 2019 that will reflect my modern style that mixes documentary photography with the more classical style.