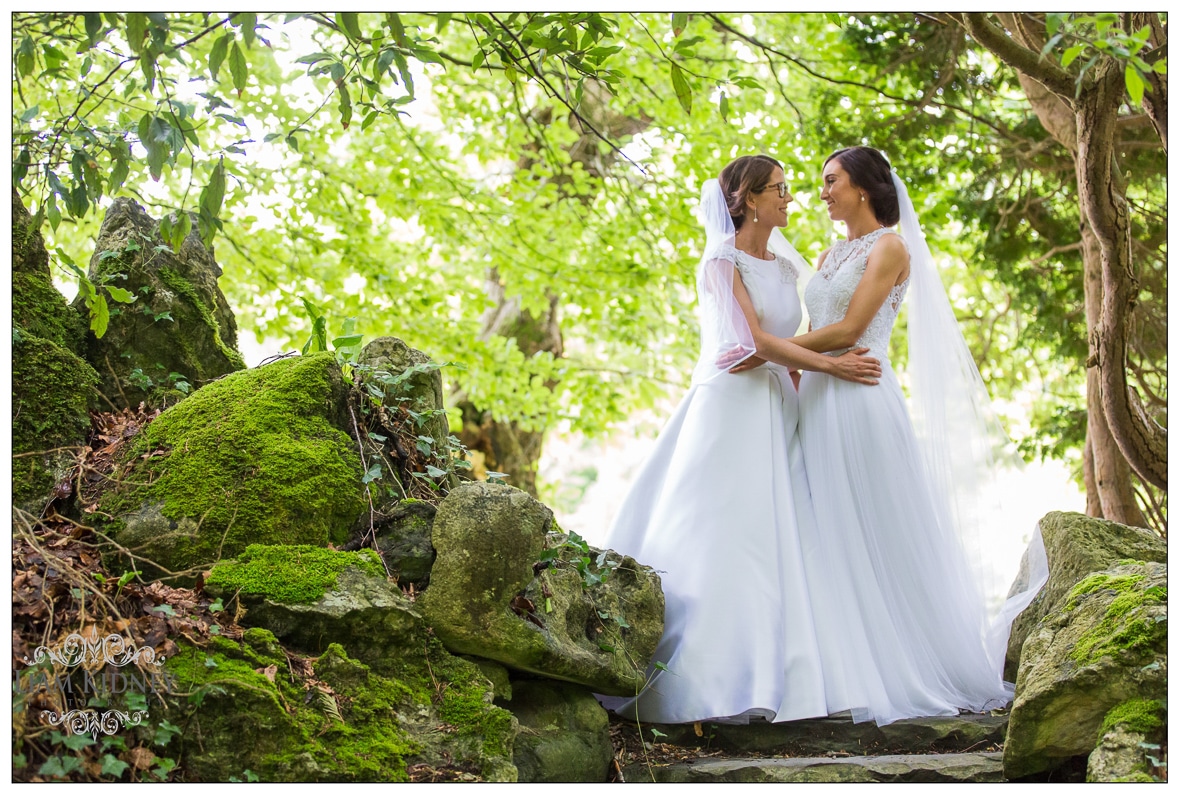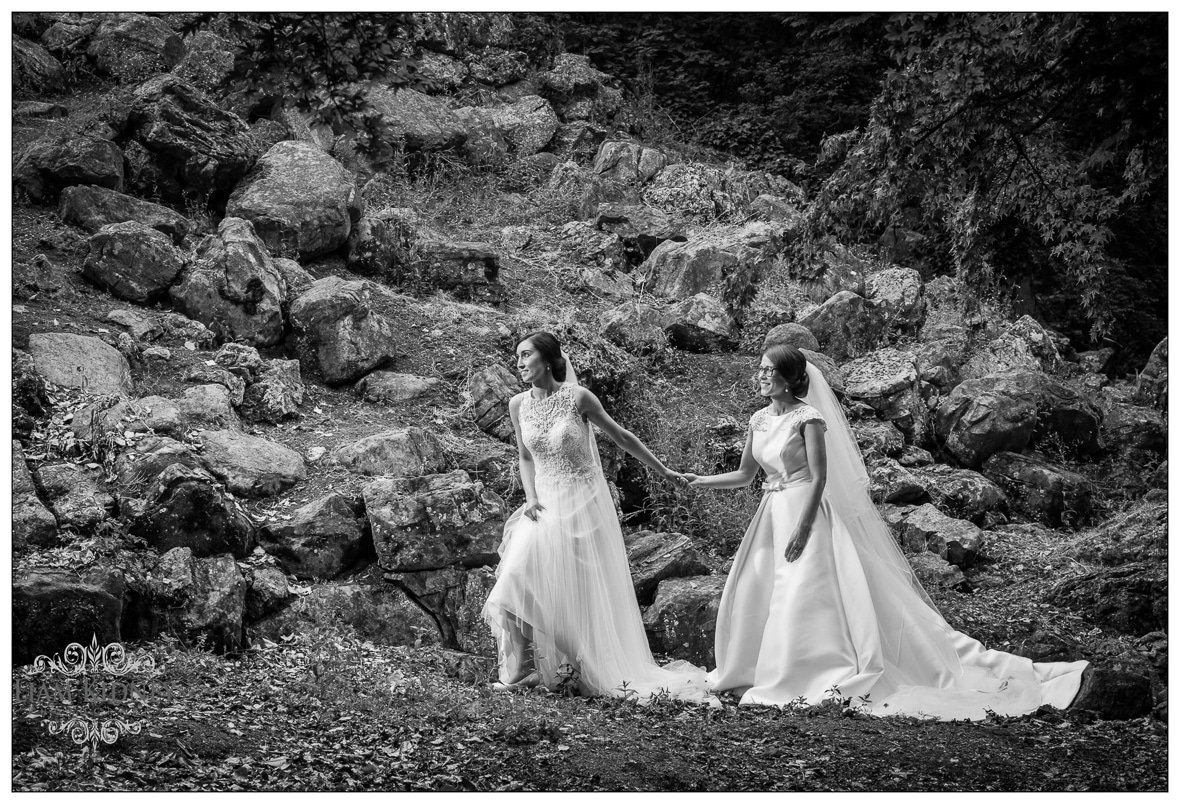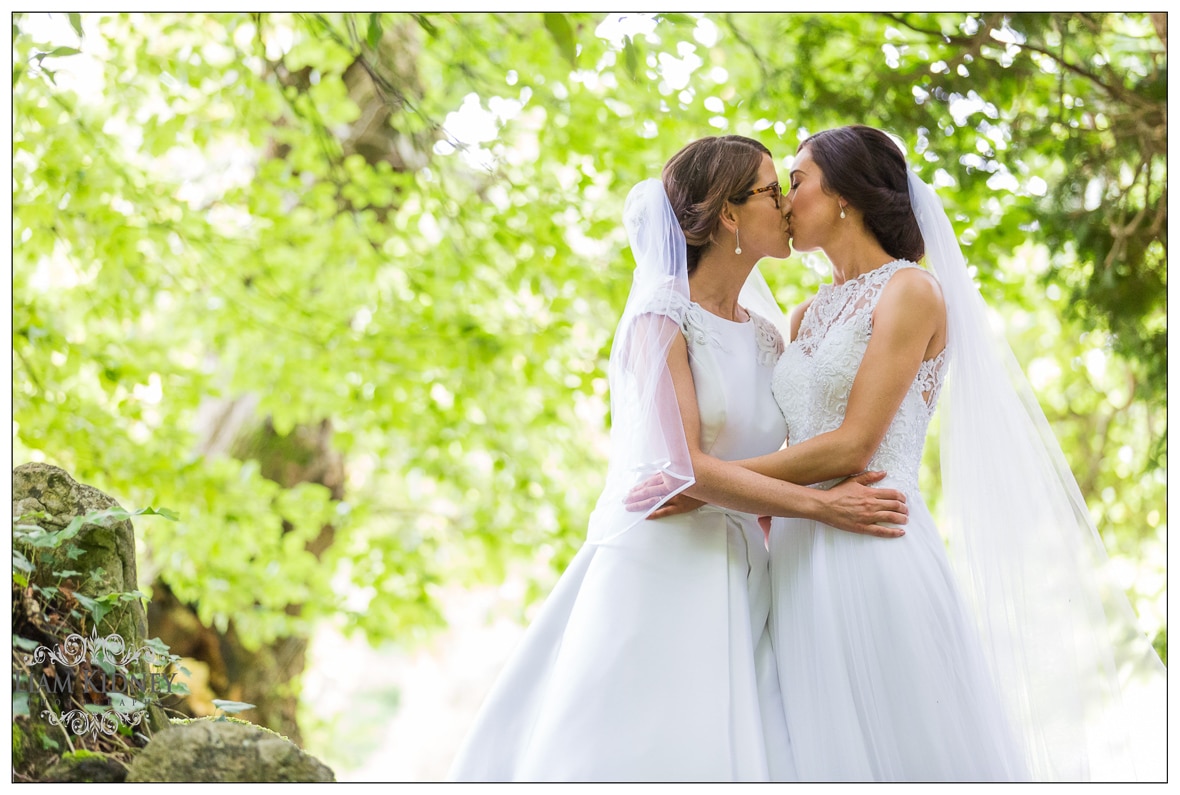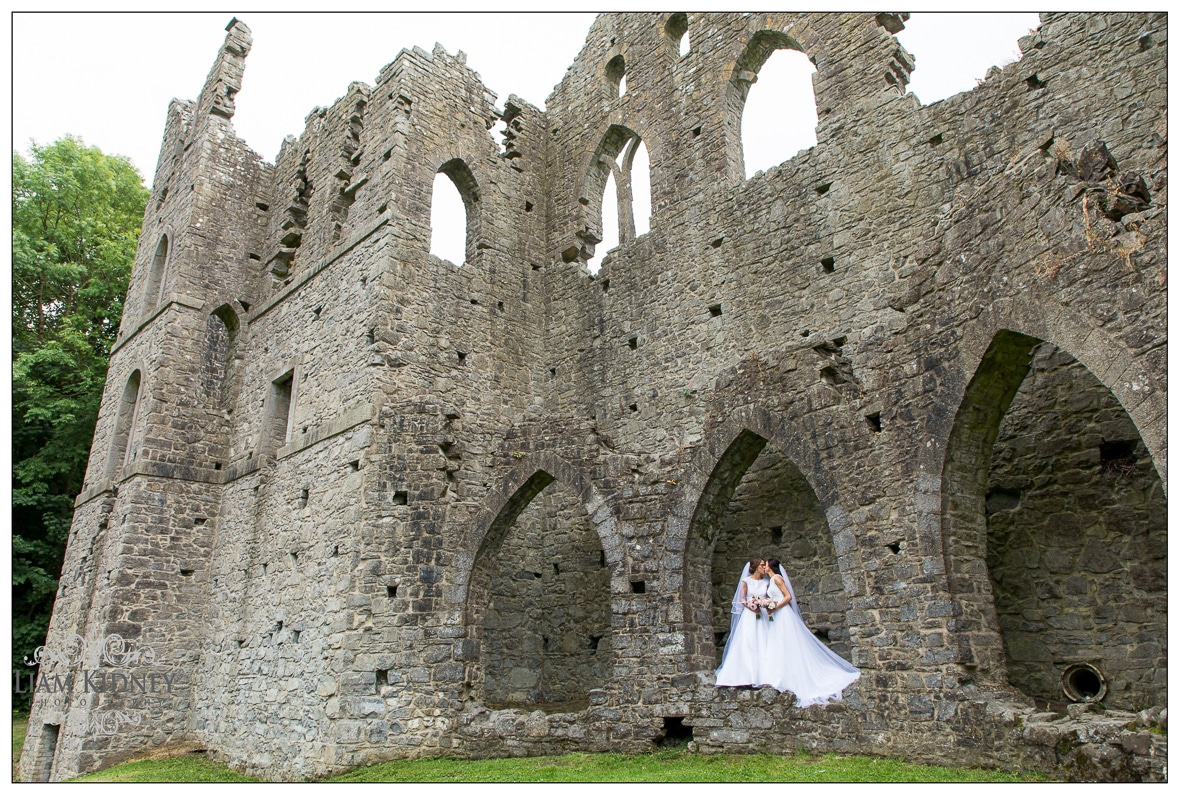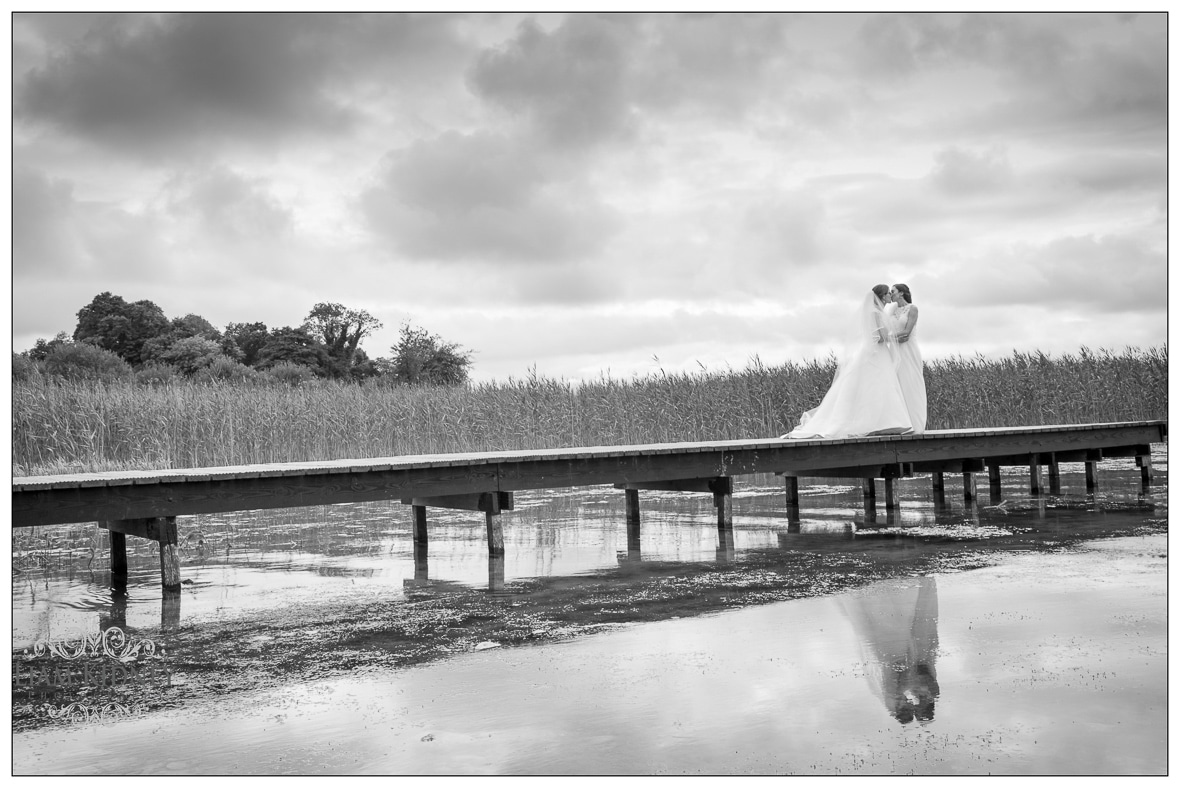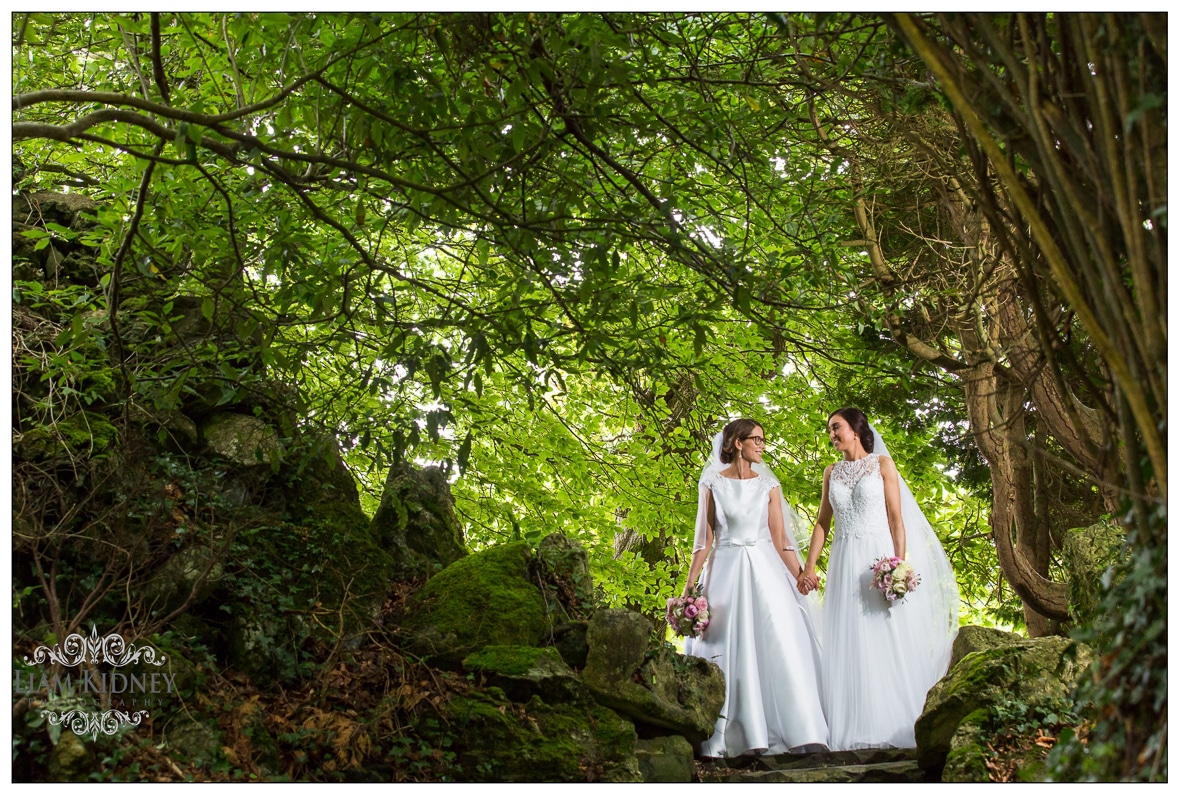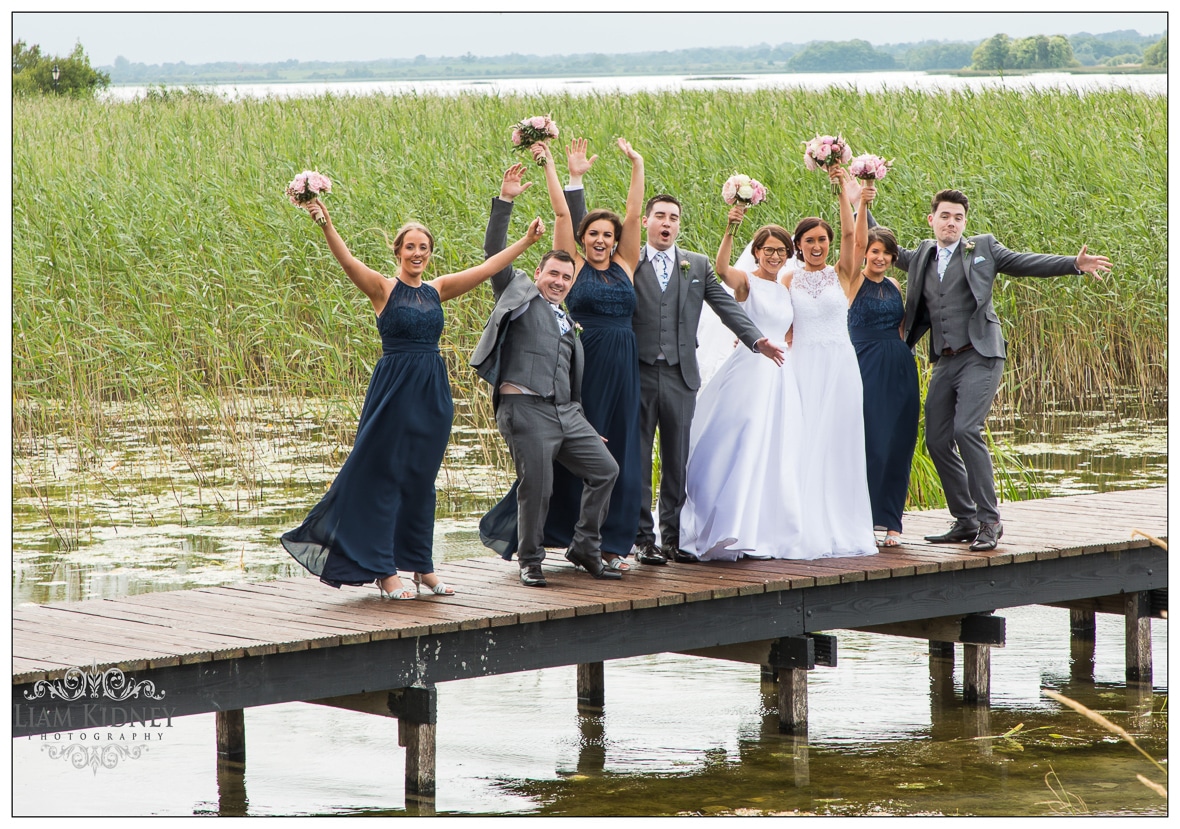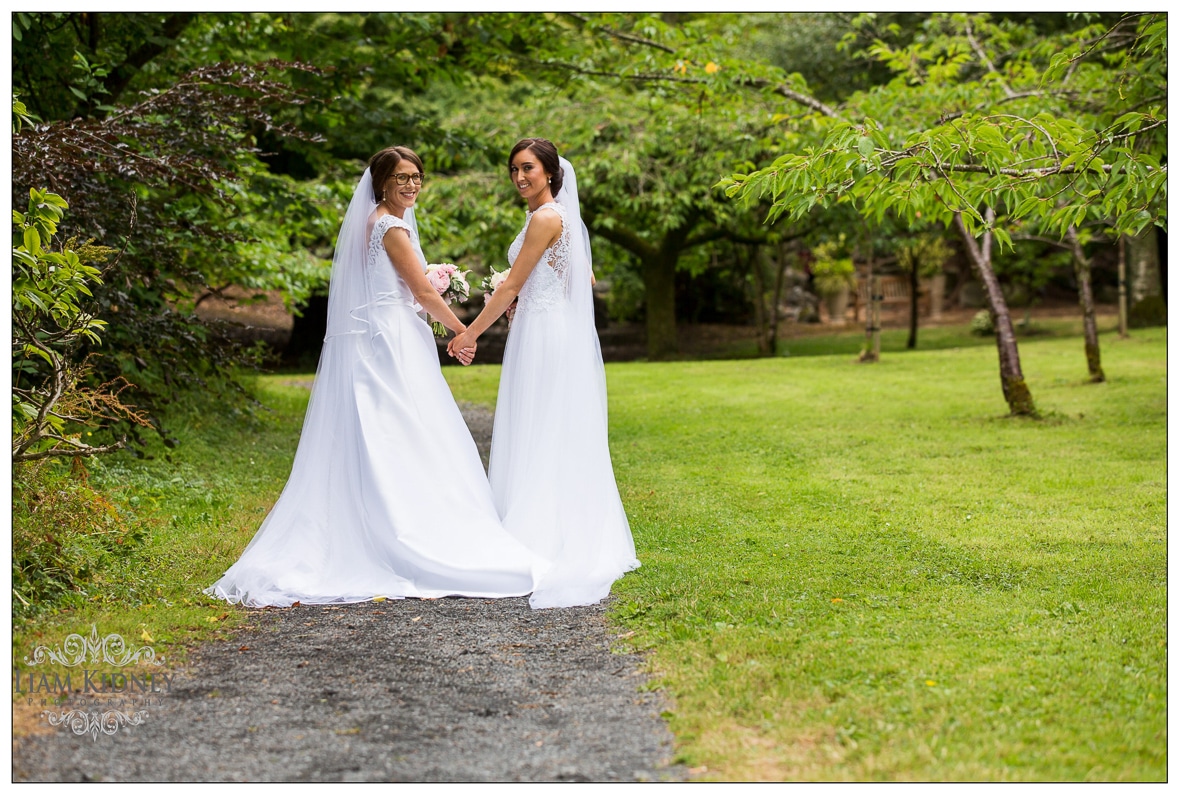 Bloomfield House Hotel Wedding
I recently covered the same sex wedding of Amy & Ashleen in the fabulous  Bloomfield House Hotel in Mullingar, Co. Westmeath.  It was truly an amazing day.  Both Amy and Ashleen got ready in the hotel.   I spent the morning visiting both rooms in different parts of the hotel as the women got ready.  The nerves and excitement was unreal.  The ceremony was planned for outside but the inclement weather earlier in the morning forced them to change their plans.  The hotel had a beautiful room for the ceremony.  The ceremony was lovely and so personal because the brides friends and family made it very special. We went to Belvedere house and gardens afterwards for the couple photos.  We then went down by the lake with the wedding party for some lovely photos before the reception.  It was a great wedding and because it was all in the one location everybody was so relaxed.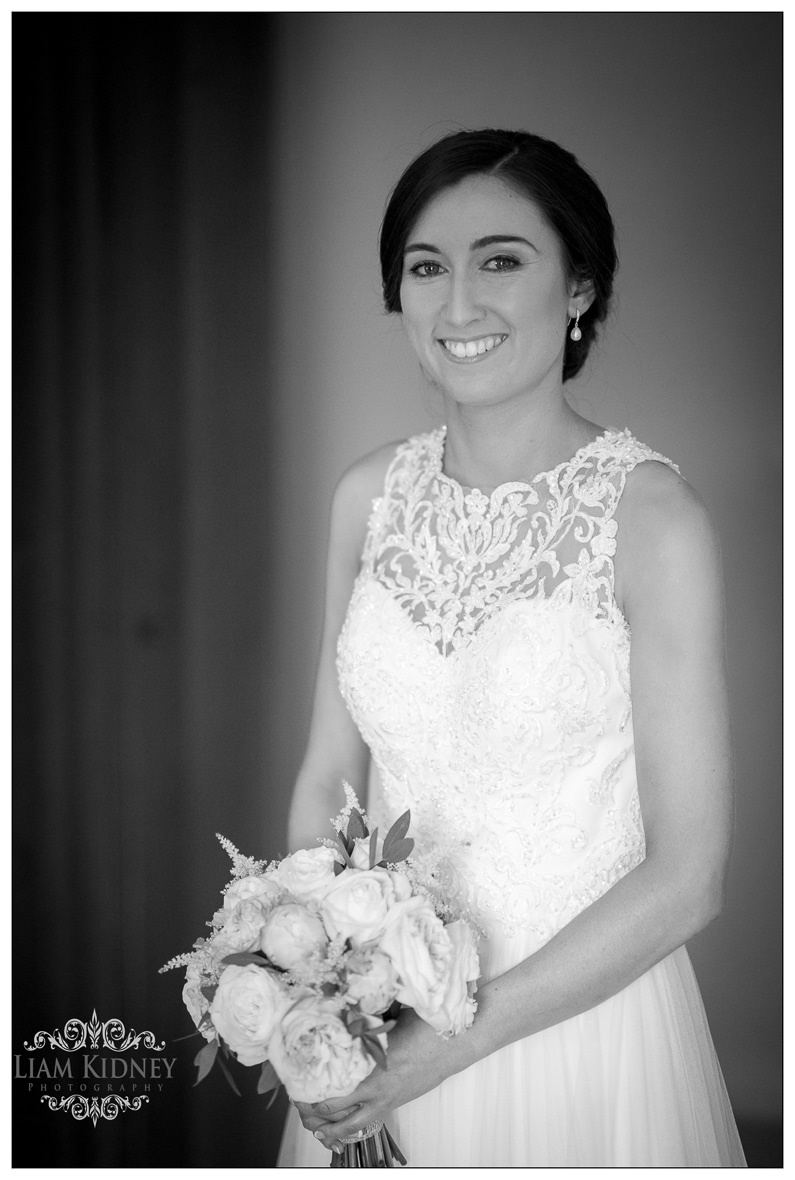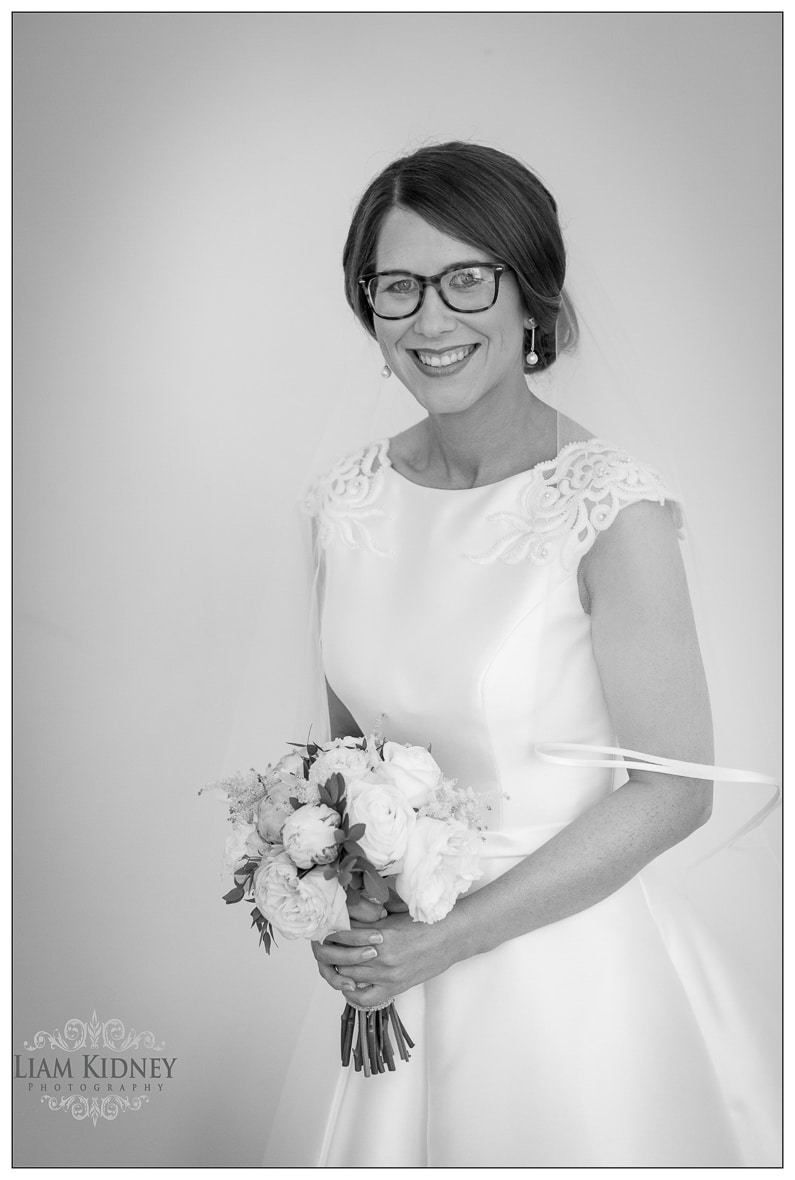 I caught up with them afterwards and asked them a few questions about their wedding.
How did you meet?
We met while working onboard cruise liners somewhere at sea.
How did she propose?
Ashleen Proposed when we were living in New Zealand, she organised a treasure hunt proposal. I woke up the day before our anniversary, Ashleen had already gone to work she left a note saying I had the day off for an anniversary surprise a little treasure hunt and for me to wait and my first clue would arrive at 8am. At 8am my best friend arrived with a video camera and a clue and we went from there. The day included clues from Ashleen's parents in Ireland via Skype leading me around the city where I collected clues from my mum, dad and brother all to my surprise as they all should have been at work! The final clue then lead me to the rose garden in the city's botanical gardens, mine & Ashleens favourite spot in the city where I finally found Ashleen who proposed! It was an amazing day an I have a video of the entire day to look back on forever!
What was important for you both when planning your wedding?
 That it would represent who we are as a couple.
Did you have a wedding theme?
We didn't have a particular theme.
Where did you get your dresses?
Amy got her dress in Wilkins Bridal in New Zealand and took it to Ireland with her when we moved back last October,
Ashleen got her dress in Ophelia Bridal in Drogheda, Co. Louth
Where did you get the Bridesmaids Dresses?
We bought the bridesmaids dresses from Australia when we lived in New Zealand and had them delivered to us in NZ. The website we used was JJ's House
Where did the the groomsmen get their suits?
We like to call them bridesmen… mainly because they weren't fussed on being called bridesmaids haha their suits were got from Louis Boyds in Newry Co. Down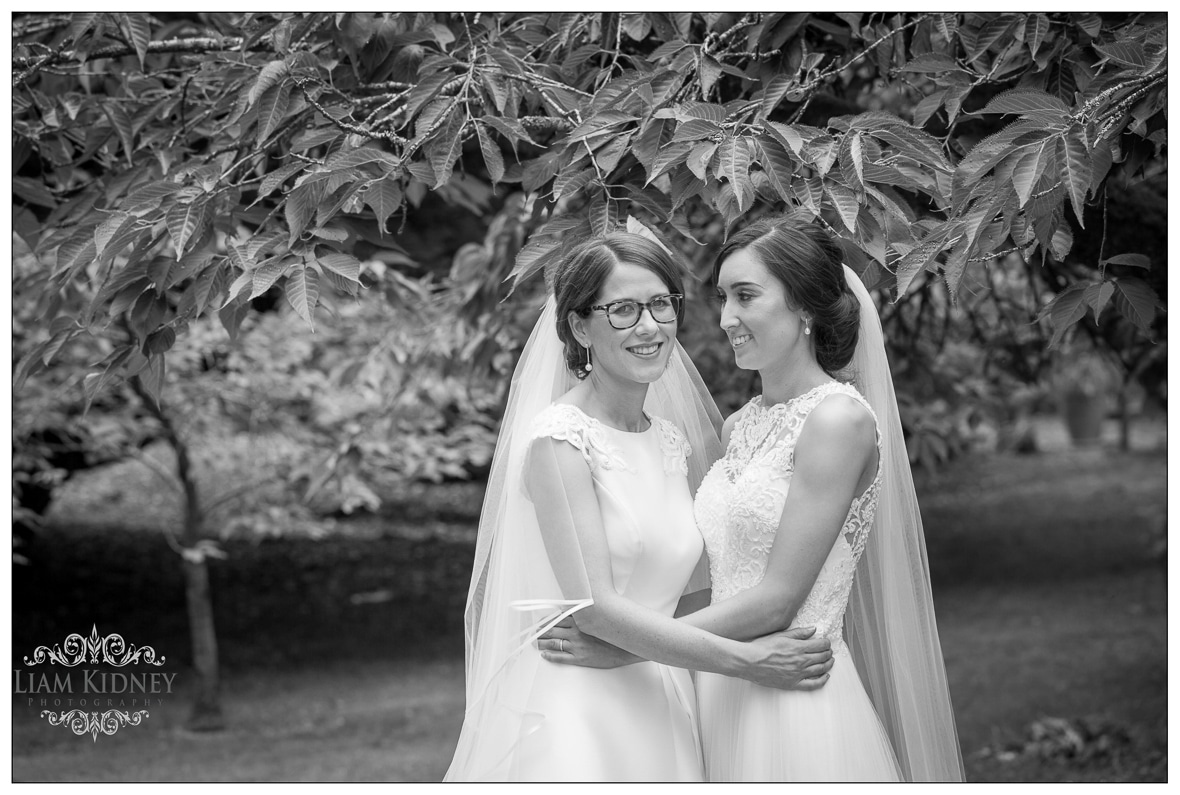 Who did your hair and make up?
Hair was done by John Rogers one of the bridesmen, god love him one of his more stressful days in life with two brides to do. Make up was done by the amazing Julia Clements.
What do you remember most from the ceremony?
Ashleen: For me it was seeing Amy for the first time at the top of the aisle.
Amy: Seeing Ashleen coming up the aisle in her beautiful dress
What was special to you in the ceremony?
Ashleen: The involvement of our friends and family throughout the cermony, it was amazing to share it with them.
Amy: I agree with Ashleen
How did you choose your venue?
Believe it or not the first time we actually saw Bloomfield in reality was 7 months before the wedding when we already had the venue booked for about a year and a half at that point. We were living in New Zealand when we go engaged and so we basically just used google to find hotels in areas we liked and we came across the Bloomfield, we sent Ashleens parents to go visit it and report back. They loved it and so we contacted the Bloomfield staff who were amazing couldn't have been more helpful and we booked it. When we arrived home to Ireland we visited the Bloomfield Nov/Dec last year and the visit only further confirmed that we had made the right decision much to Ashleens parents relief!
What was your favourite part of the wedding day?
The ceremony for us was our favourite part.
Have you any advice for future couples planning their wedding?
Enjoy every minute of the planning stage, don't let it stress you it all goes by too quickly.
You can see a slideshow from the wedding here:
Suppliers:
Brides Dress: Ophelia Bridal, Drogheda Co. Louth  https://www.opheliabridal.ie/
Wilkins Bridal Christchurch NZ www.wilkinsbridal.co.nz/
Mens Suits: Louis Boyds Newry Co. Down  www.louisboyddresshire.com/
Bridesmaid Dresses: www.jjshouse.com/
Flowers:  Myself – The Blooming Gallery Newry
Make up: Julia Clements https://en-gb.facebook.com/JuliaClementsMakeUpArtist/
Hair: John Rogers https://www.facebook.com/johnrogershairart/
Thank you for visiting this post from 2018
As a professional photographer since 2007 my style has continuously evolved and changed with the  times.
Here is a link to my favourite photos from 2019 which reflects my modern style of photography.
Here is a link to one of my favourite weddings from 2019 that will reflect my modern style that mixes documentary photography with the more classical style.