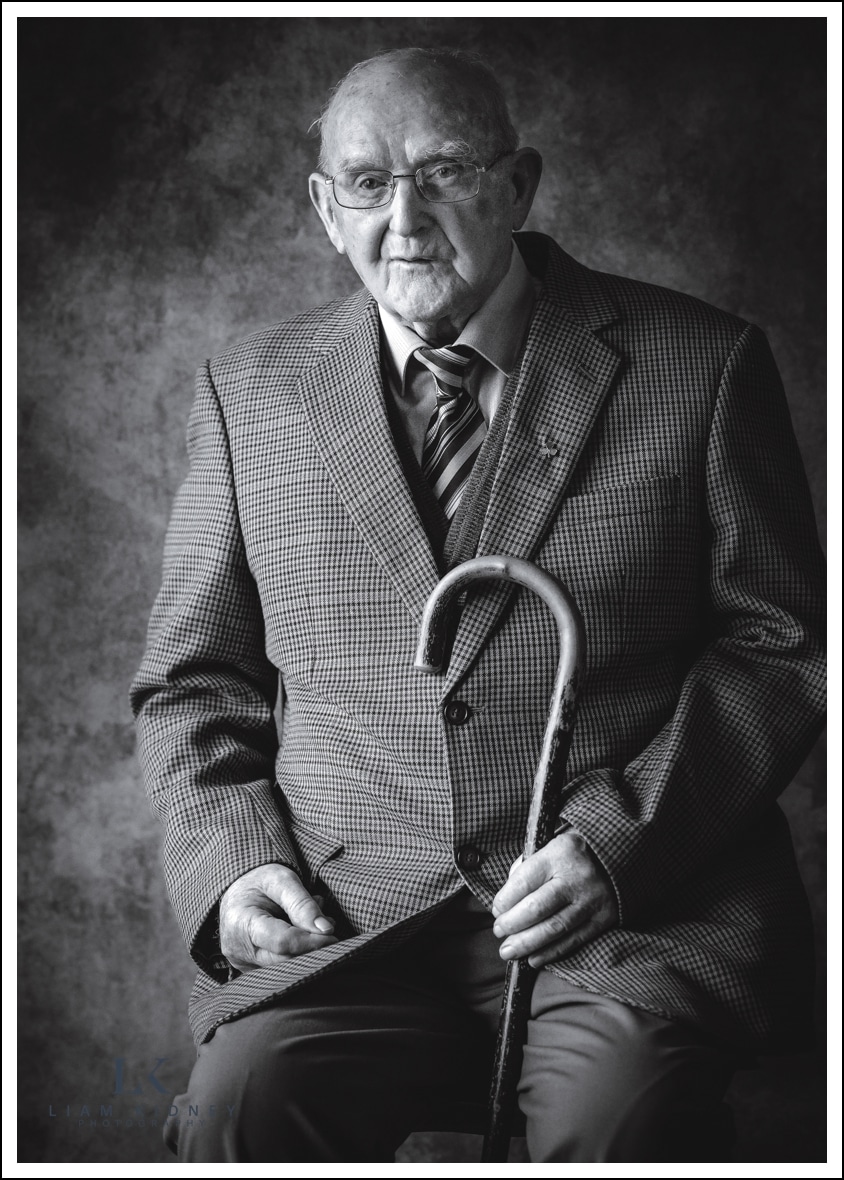 Irish Portrait Photographer
Last Thursday,  I photographed Dan Moran on his 101st birthday as a present for his family. It was a real privilege and honour  for me to be to do this.
The Life Of Dan Moran
Dan Moran was born on March 15th 1918 to John & Sarah Moran(nee Morris) at Bushypark, Mount Talbot, Co. Roscommon.  He came from a family of ten children.  Dan and his sister Lizzie Fallon are the only remaining members of the family now and they reside in the Tearmainn Bhríde Nursing home in Brideswell, Co. Roscommon.
Dan attended Mount Talbot National School until he was fourteen years of age.  He then learned Carpentry from his father.
In 1935 he emigrated to the U.K.  During the following years he worked throughout the UK.  While there he pressued his main hobby: playing the the accordion in Pubs and Clubs.  He even played it it in the London Tube stations when people were seeking refuge from German Bombers during the war.
He met his his future wife Josephine Hanley from Limerick and marreid in Chiswick in 1946.  They returned to the Ireland in 1948 to the Homstead, where they farmed and he woked as a carpenter.  He maintained his musical hobby and played with various bands and was a member of of Comhaltas Ceoltóirí Éireann.
He had keen interest in Sheep trials and become an expert on the Border Collie breed.  He was the first Roscommon man to breed and train Border Collies.  He ran the first Sheepdog Trials in Four Roads and completed in trials in Ireland and the UK.
In his workshop he perfected the art of manufacturing Shepherd's Crooks and Walking Sticks and distributed them at home and abroad.
Dan celebrated his 101'st birthday yesterday by entertaining his guests with a great rendition of two of his favourite songs.  "The Lake Isle of Inishfree" and "When Irish Eyes are Smiling"
"Ní bheidh a leitheíd ann arís"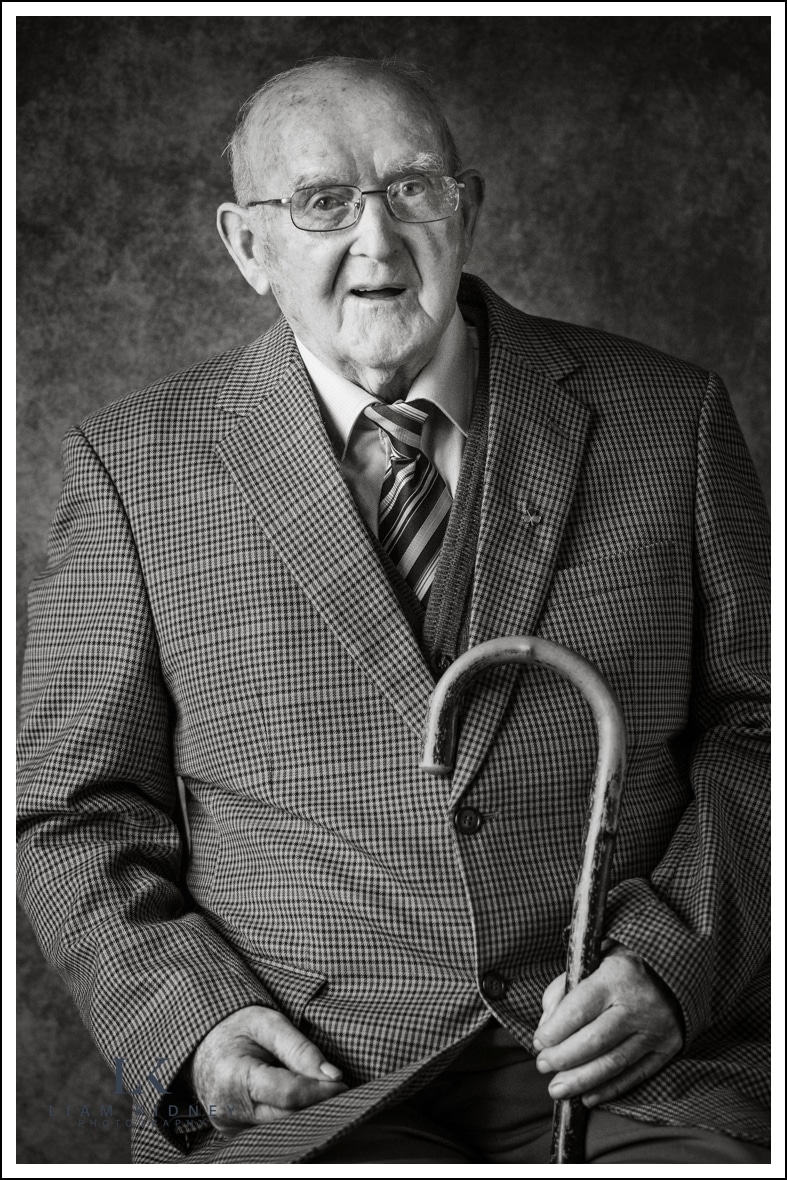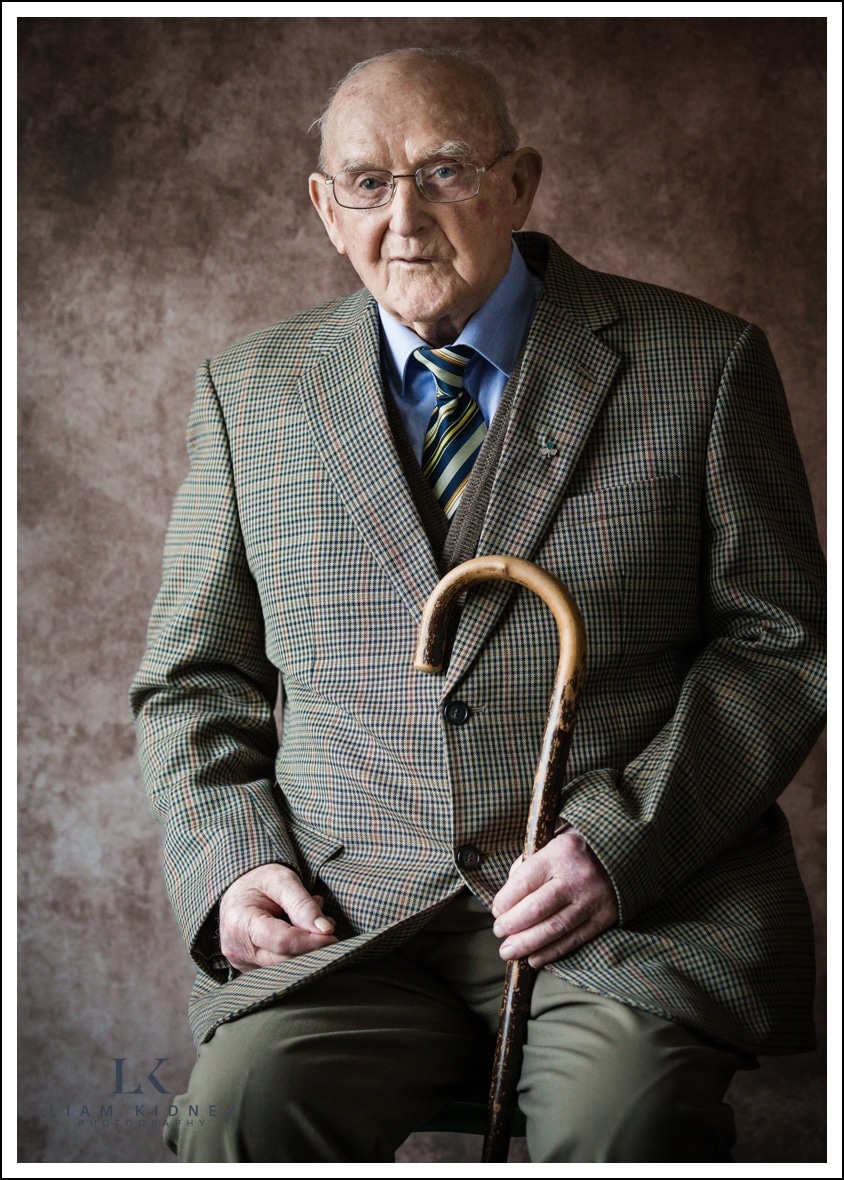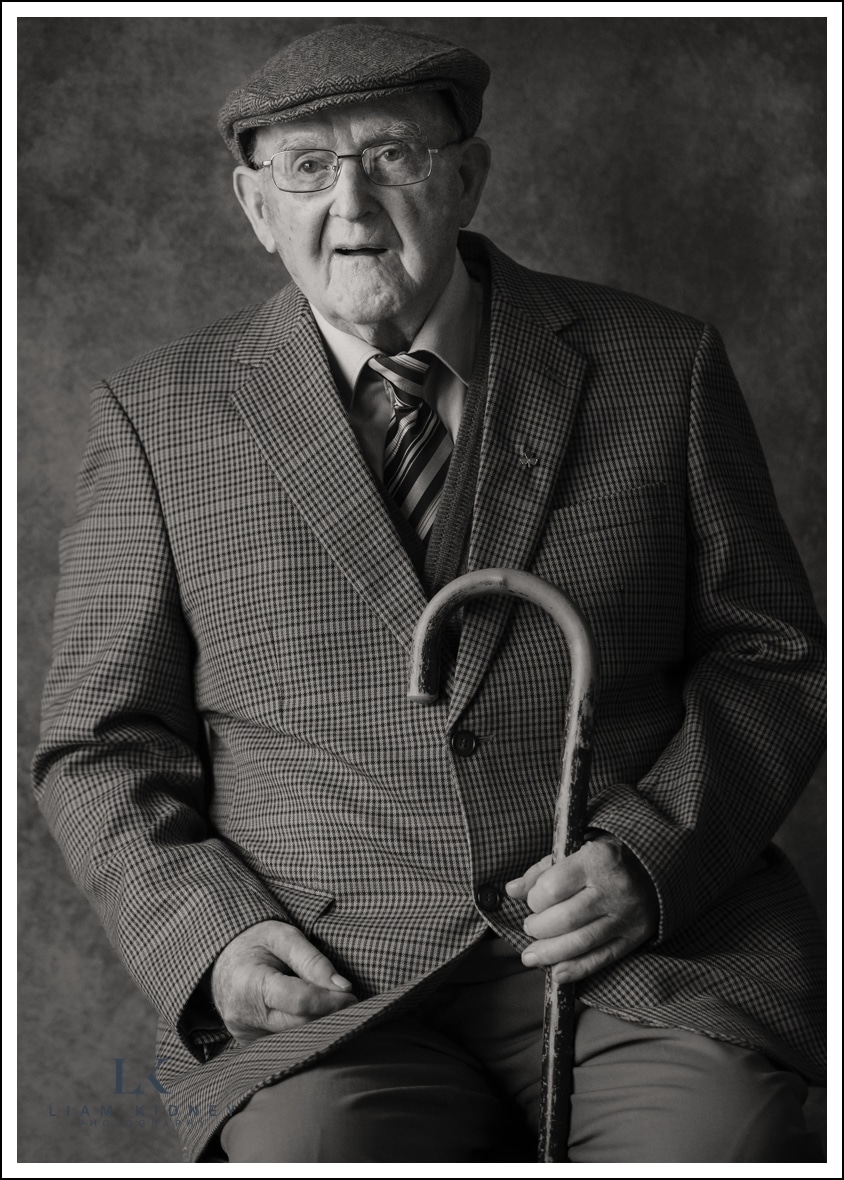 Liam is currently involved in a project where he is photographing elderly people in the community and recording their stories.  If anybody has a elderly friend or relative that they would like to get photographed please get in touch with Liam Kidney by email at info@liamkidney.com
https://www.liamkidney.com/portraits/info