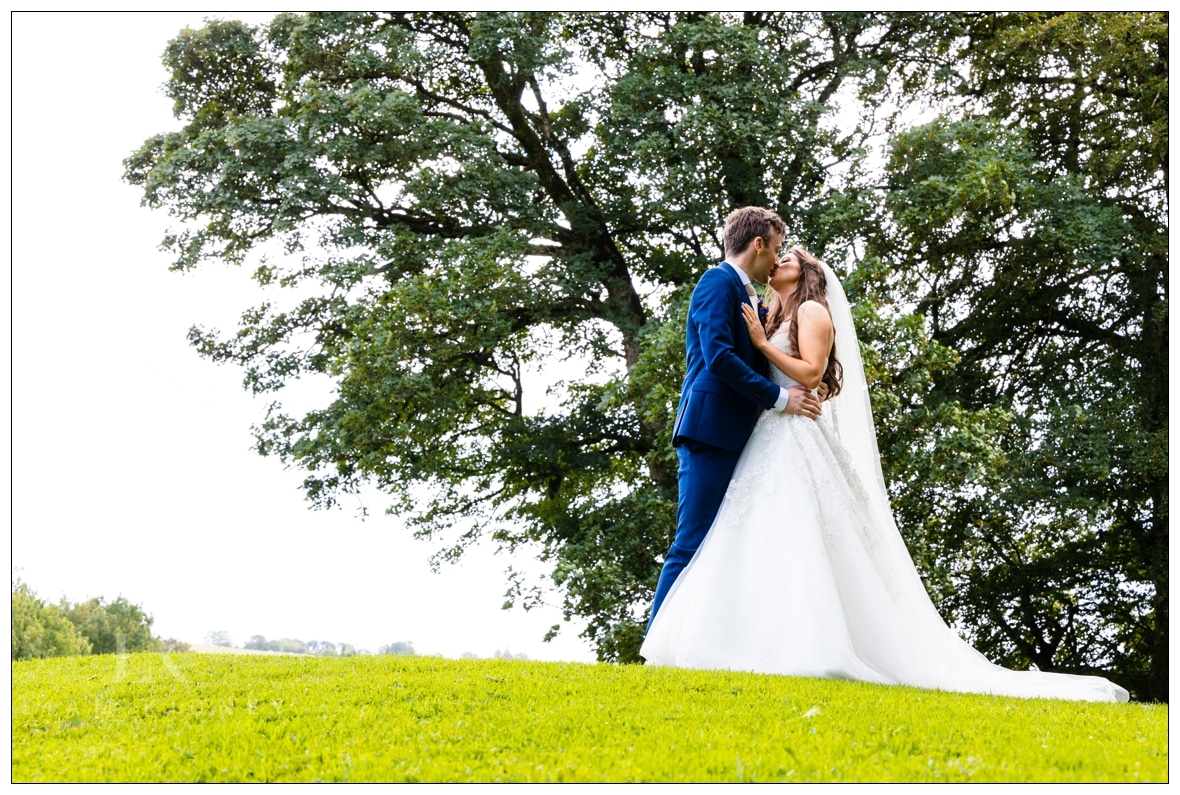 I recently covered the wedding of Fiona and Liam in Dunmore Co. Galway with a ceremony at Dunmore Church and a reception at the Claregalway Hotel (website). This wedding had everything and it was a real pleasure to cover their big day!
A Beautiful Claregalway Hotel Wedding
This was an incredible wedding to be a part of. Mostly due to the fact that Liam and Fiona DIY'd almost the entire event. Whatever they could DIY, they did. But that's not the only reason this couple is so special.
If you know me, you know I love wedding surprises! When the bride or groom do something totally unexpected — that is really special to me.
At this wedding, Liam did just that. He sang Mary Black's "Bright Blue Rose" just after communion and took everyone by surprise — especially the bride! It was one of the sweetest moments I witnessed this year at a wedding. It was great that myself and my assistant, Vanessa Jordan, were able to capture that moment for the couple.

After the ceremony we went to the local golf club which had an old building that the bride's family grew up in for many years. It was the perfect backdrop for the wedding photos. The love between this couple was so easy to photograph!  The way Liam looked at Fiona throughout the entire day — he was so wonderstruck!  That's the love I live to capture in photos.
When it was time for the ceremony, we headed to the Claregalway Hotel. Liam and Fiona really know how to throw a great reception and the entire evening was buzzing with excitement.
It was lovely being able to photograph this couple's special day. Some days, I really do have the best job in the world!
Words from the Bride & Groom After their Claregalway Hotel Wedding
I caught up with Liam and Fiona recently to ask them a few questions about their life and their love.
Where did you two meet?
We met in university almost 9 years ago. We both started studying veterinary medicine in UCD in 2010 and by the end of October we had eyes for each other. There was a lot of messaging back and forth before we actually met up. Liam invited me to go to the cinema with a group of friends, but when I arrived at the cinema none of the other friends had shown up. Turns out nobody else had ever been invited. This was the first of many dates and the beginning of our story. We have been side by side ever since!
How did Liam propose?
It was a rainy Saturday, two days before Christmas! I had just finished a long day at work and was quite tired but Liam insisted we bring our puppy bailey for a walk. It was quickly getting dark but it was unusual that we would both be free together so we wrapped up warm and headed to Renvyle.
As we got to the end of the walk at the waterfront, I was looking across the bay toward Galway city and when I turned around, Liam was on one knee. It was a very emotional moment and after bursting into tears I managed to get a yes out. He had designed the ring he gave me and it was a real surprise. He had travelled to Appleby's in Dublin earlier in the month to have it designed. It was the perfect proposal, just us and our dog in a beautiful scenic area.
Did you have a wedding theme for your Claregalway Hotel wedding?
I am a little unconventional in that I love all colours, my favourite being yellow. Liam was happy to let me take the reigns on this (within reason). We both wanted a very natural theme with lots of colour. We like DIY projects, also. So early on we decided that anything that could be made, we would do ourselves.
One evening, I was dreaming of our wedding invites and did a rough sketch of some wildflowers. We both loved it and it became a running theme through all our wedding, from invites to mass booklets. We also love animals, and so whenever we could, we incorporated our own pets into the theme.
How did you decide on your dress?
I knew exactly what I wanted in a dress before I even looked — a princess style, strapless with a veil to match. Turns out it was not as easy as I thought to pick just one. After trying on a few different styles suggested by some lovely shop assistants, I knew that nothing would beat the idea I had in my head.
One day in March 2018, myself and my mum went to Sligo for lunch. We spotted a bridal shop and went in for a quick look. The owner was so lovely and had 2 dresses in the style I wanted picked out in minutes. Both were beautiful but as soon as I tried on my dress I knew it was the one. My mum immediately said "that's the dress" and I was sold.
Was the Ceremony everything you imagined?
Our ceremony was a religious ceremony held in my local parish church in Dunmore. The priest who married us was the parish priest way back when I made my communion and I used to serve mass for him as a child. It was perfect in every way. The music was done by my brother and Liam's cousin. My brother played guitar and sang while Liam's cousin sang with him.
We had lots of members of the family participate in the ceremony but by far the most special moment was when Liam surprised me by singing after communion. He sang Bright Blue Rose to me while my brother played guitar and there wasn't a dry eye in the church after.
How did you choose Liam Kidney to photograph your Claregalway Hotel wedding?
We wanted someone fun, easy to get on with and someone who wasn't going to make us pose throughout the day for staged looking photos. We met up with Liam [link to contact] after getting a recommendation from a friend. He was an animal lover, which immediately won us over. We had an engagement shoot and we were both thrilled with the photos he took so it was a no brainer to have him on the day. We laughed and joked through the whole day and he made a special effort to get our dog Bailey into some pictures with us.
What advice would you give other wedding couples?
Don't take anything too seriously! If something doesn't go the way you wanted it, just remember that nobody else knows that it isn't right! Enjoy the day and do it the way you want to, not the way other people suggest. You want your day to reflect you as a couple. For us, it was all the imperfections that made the day perfect for us.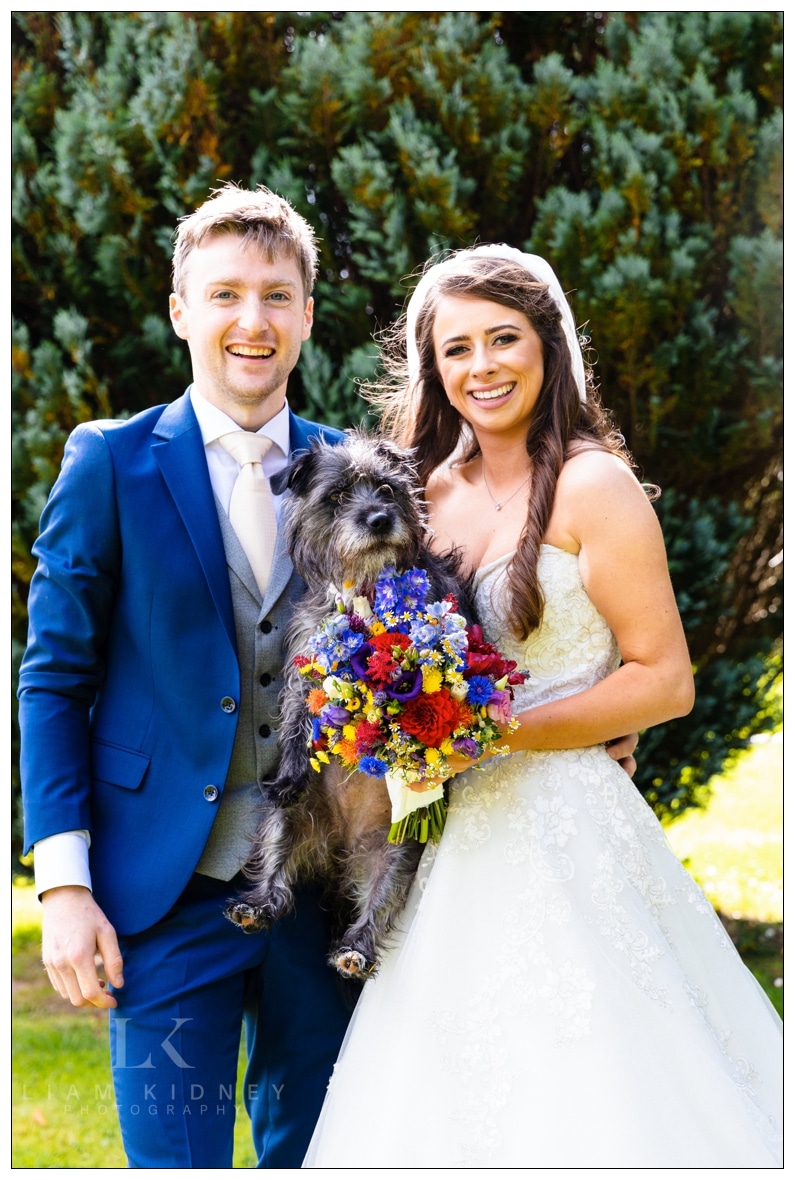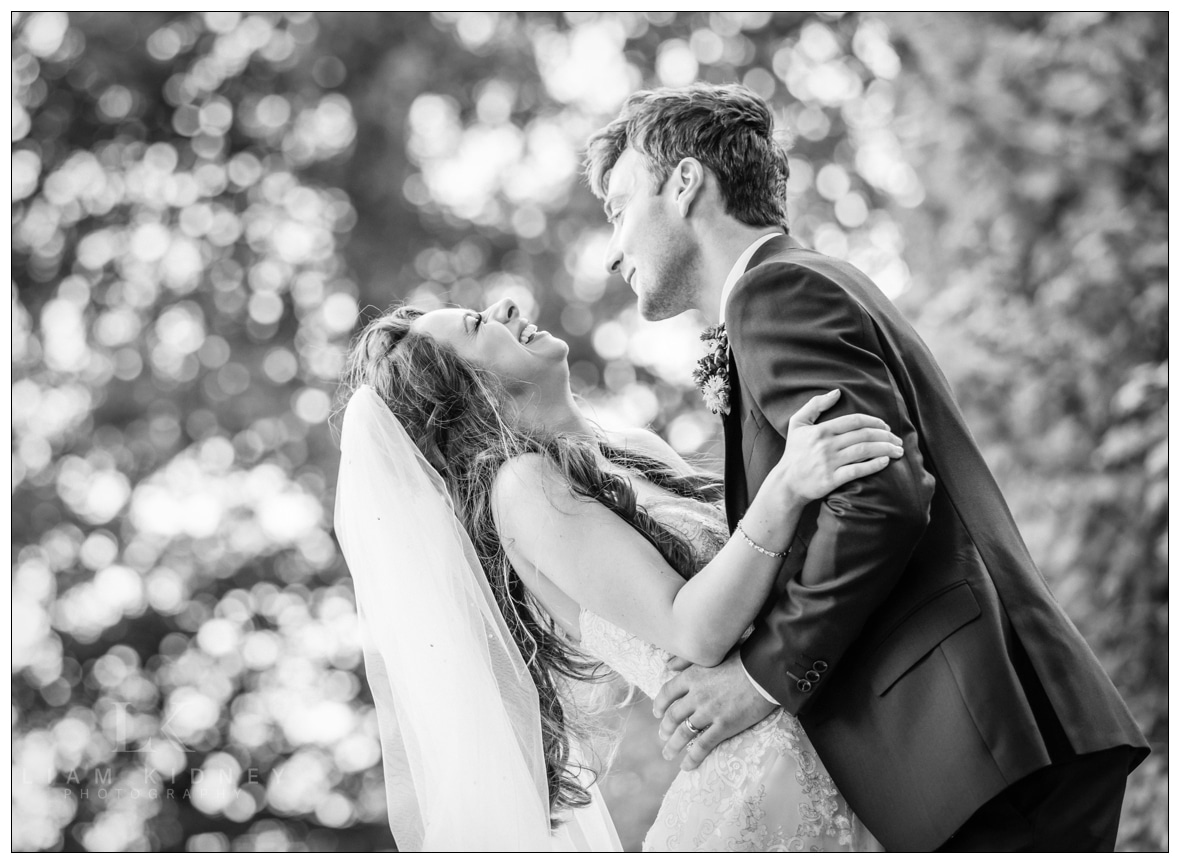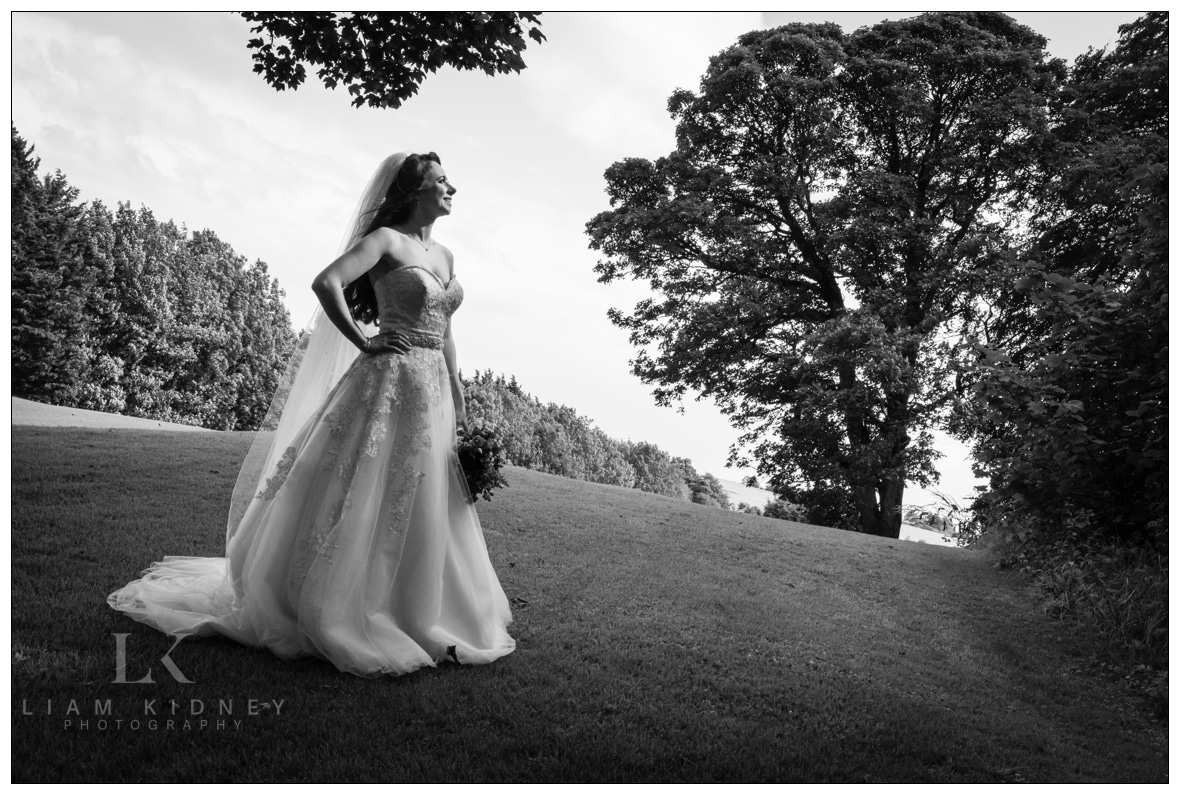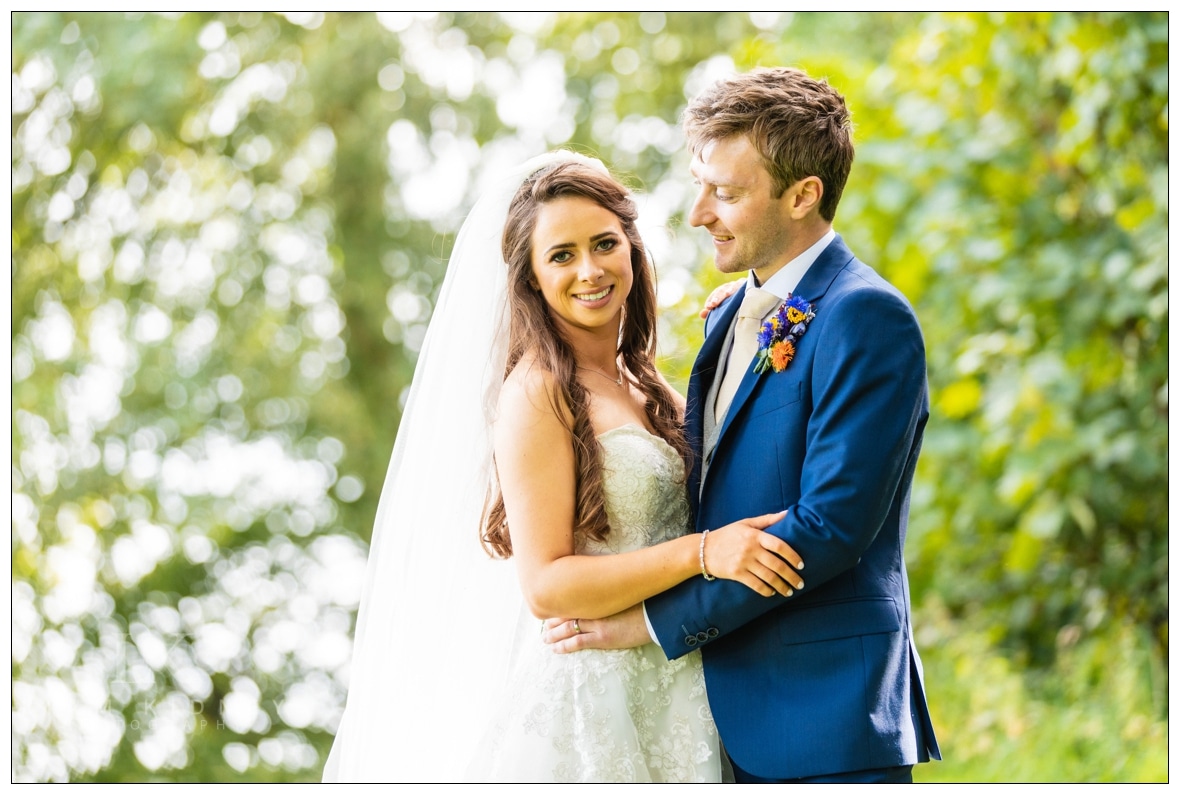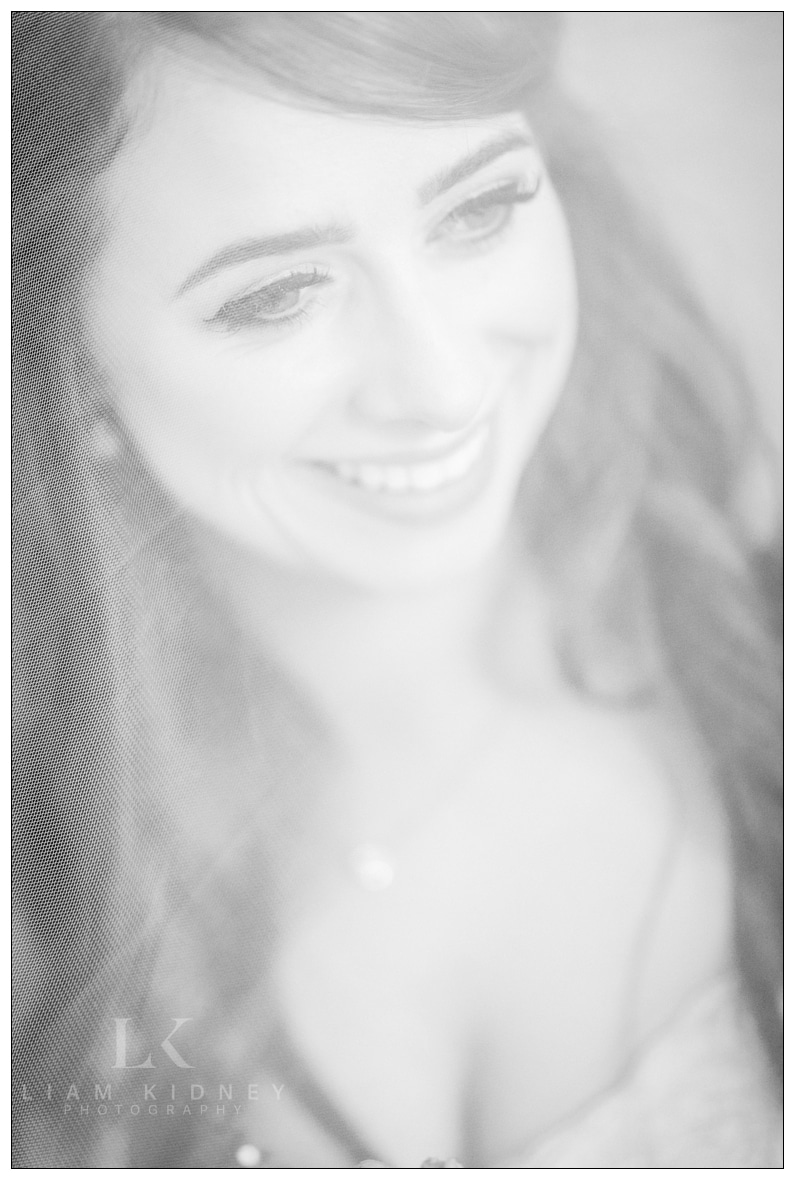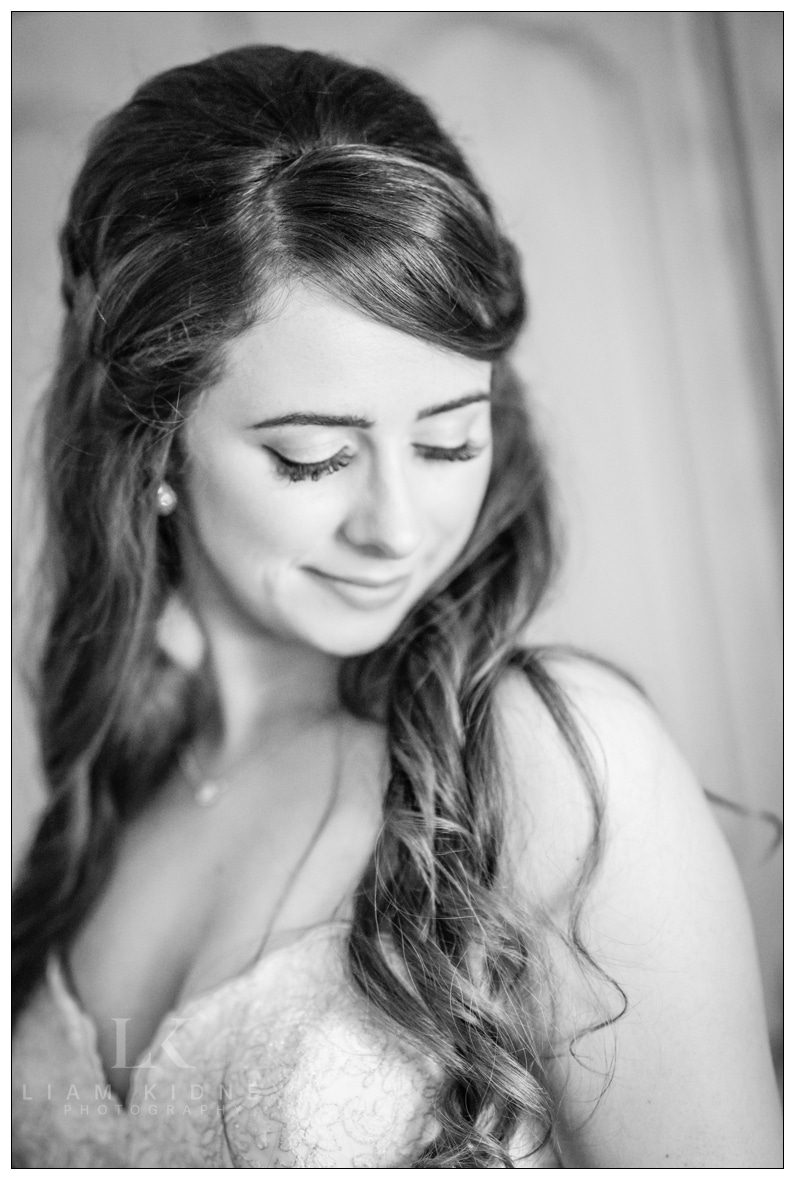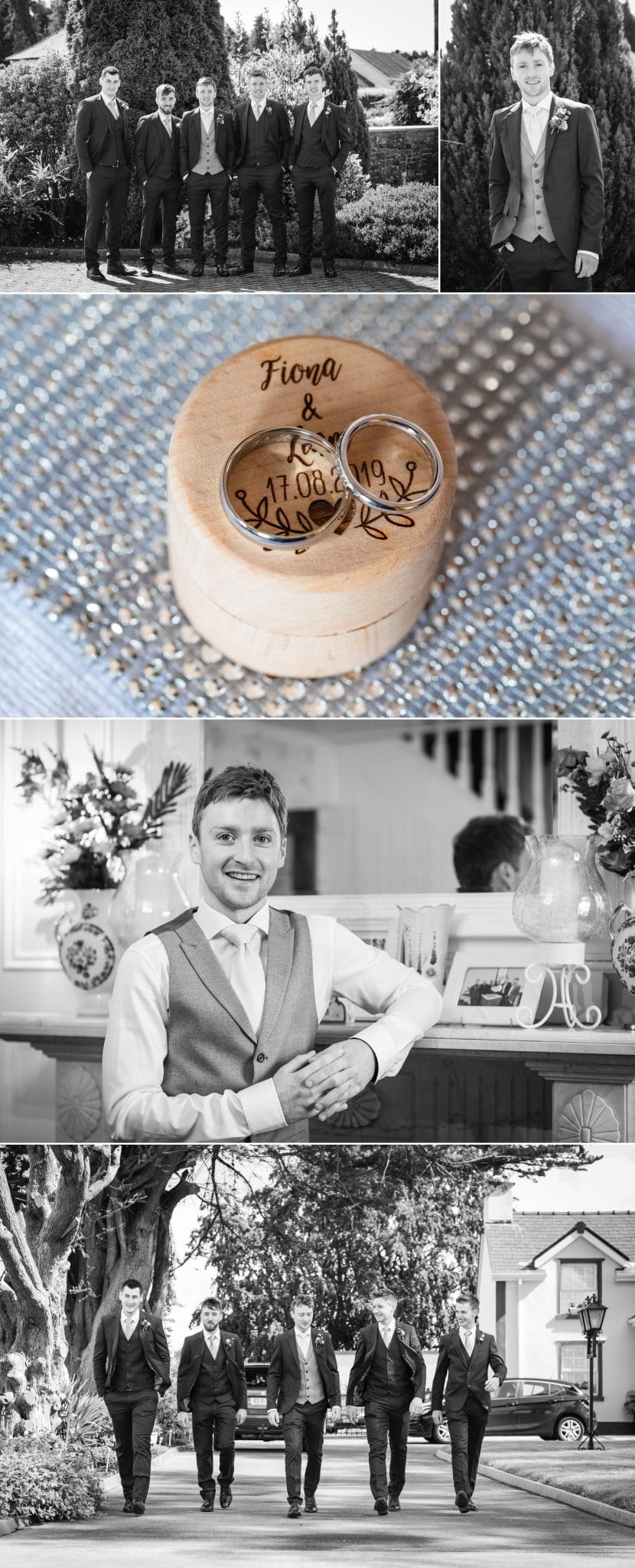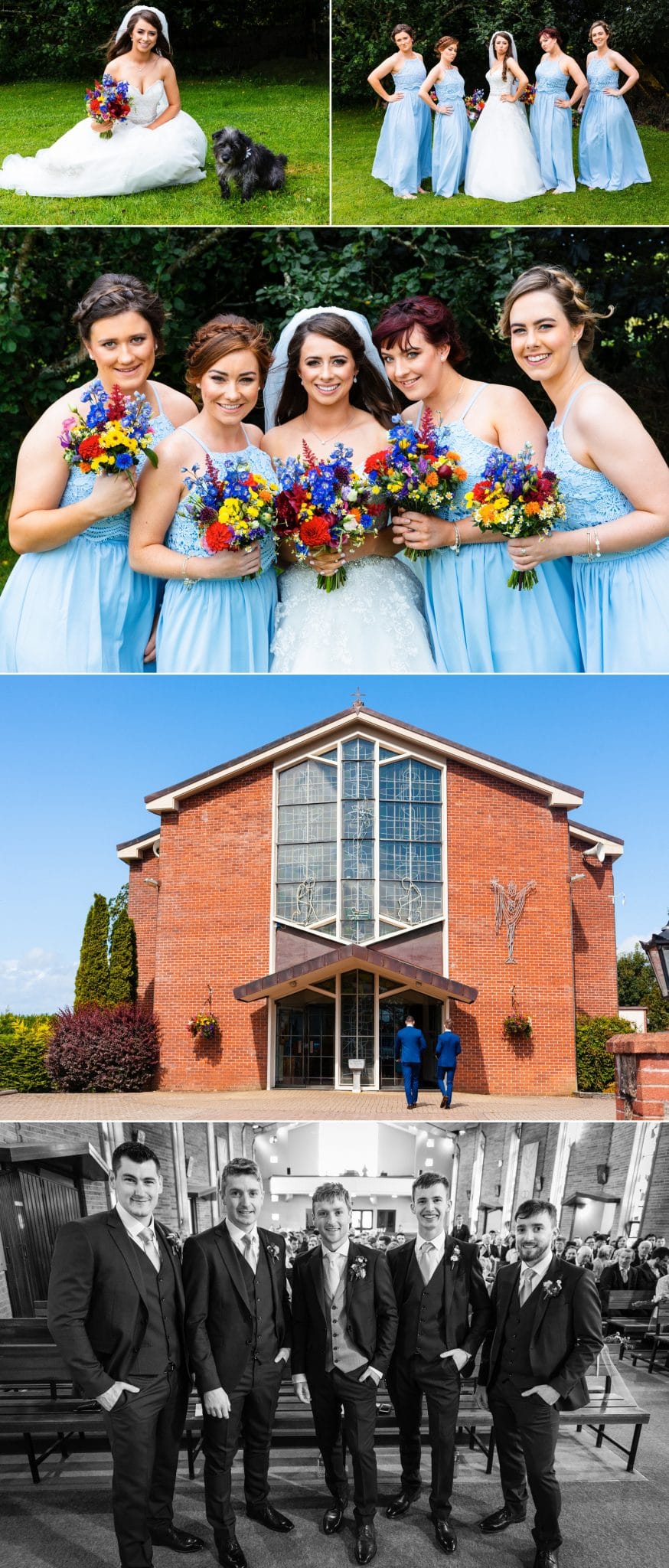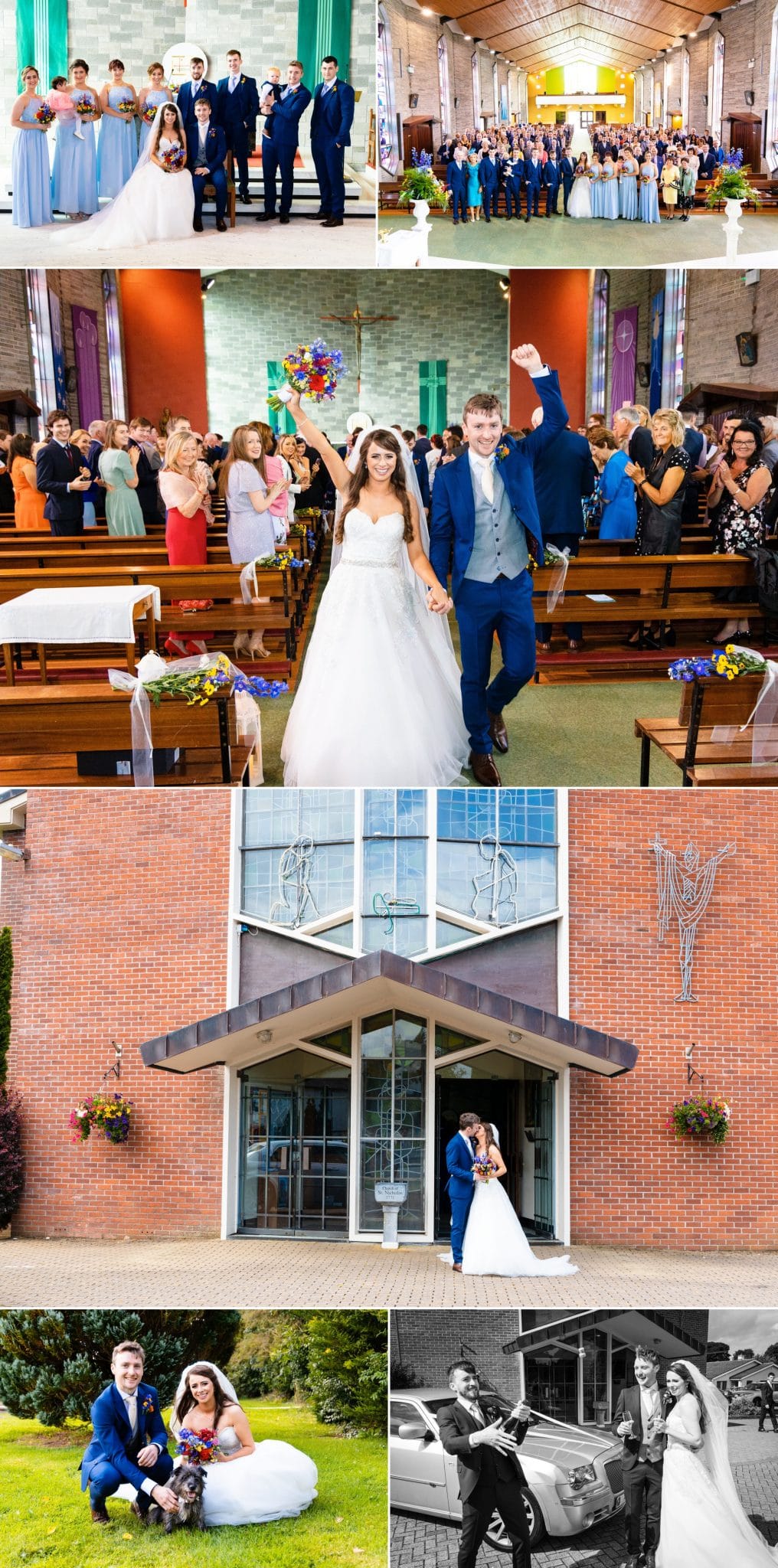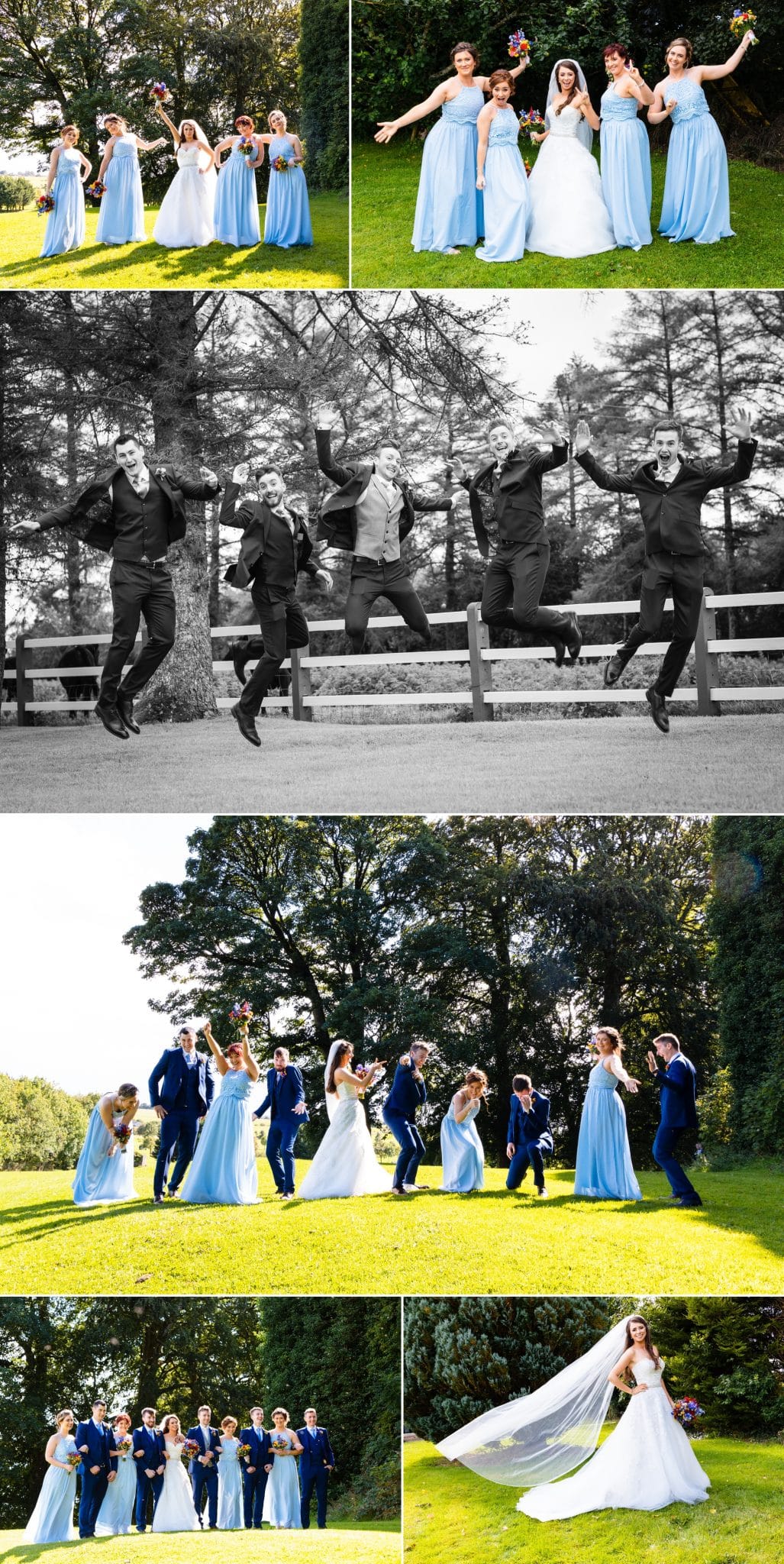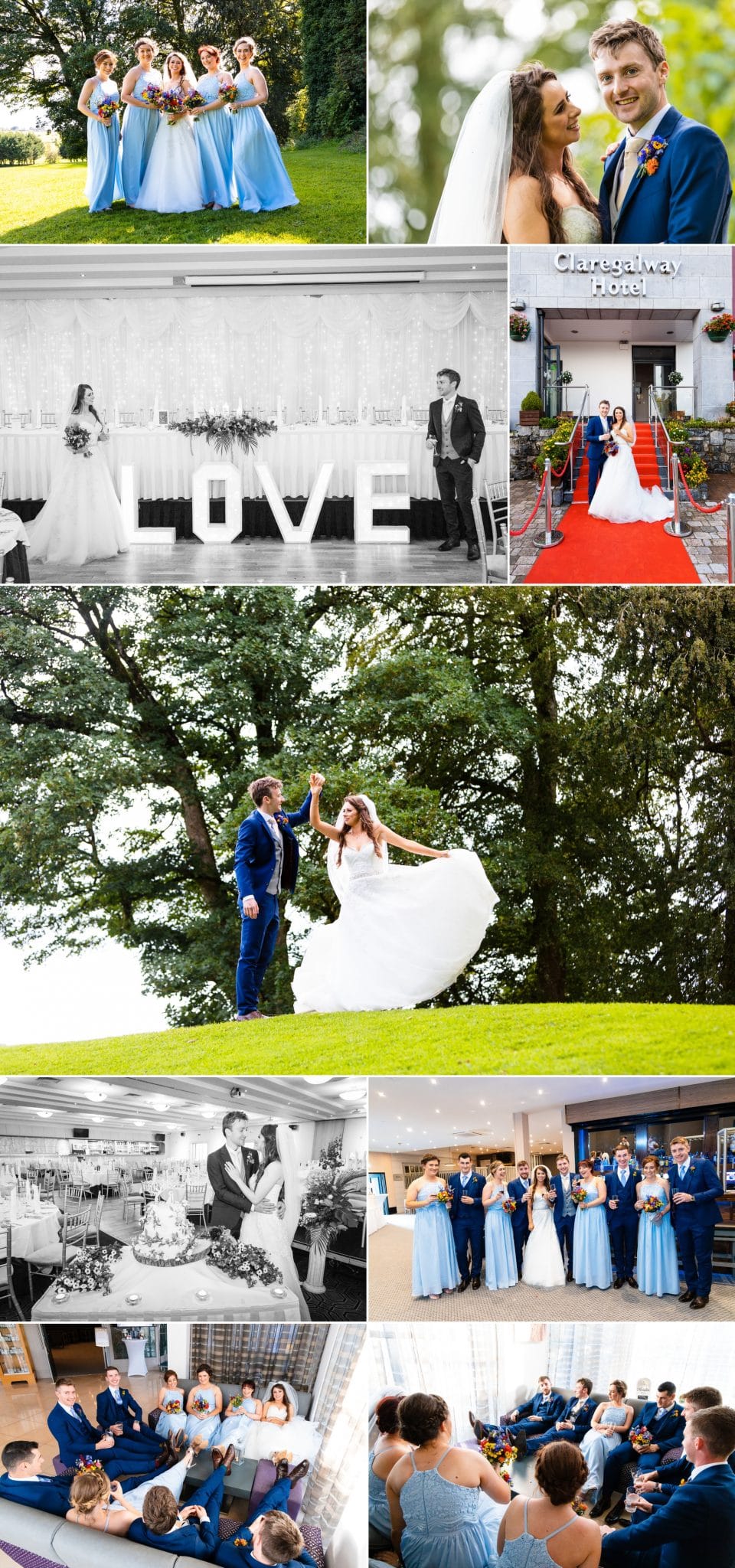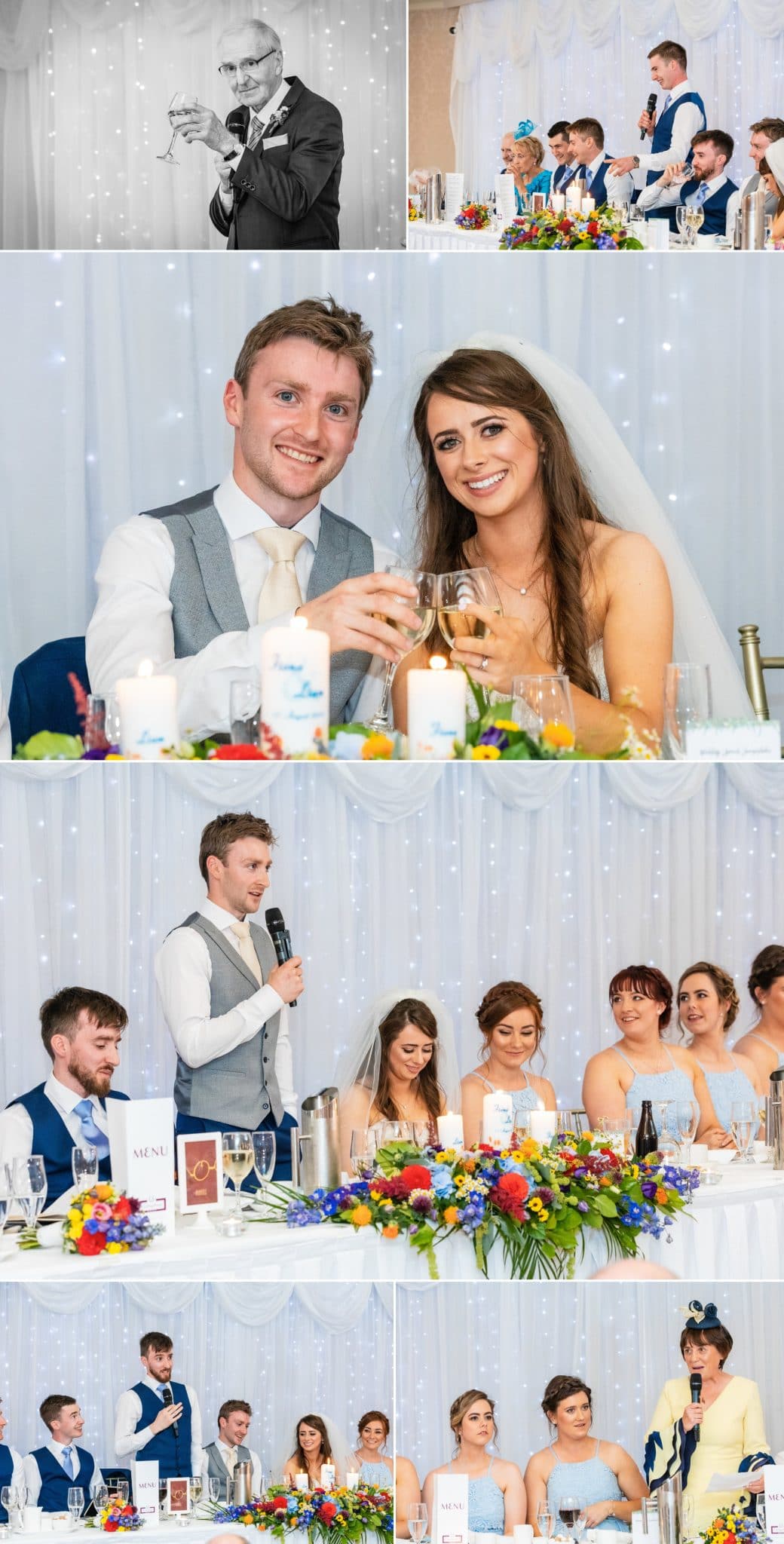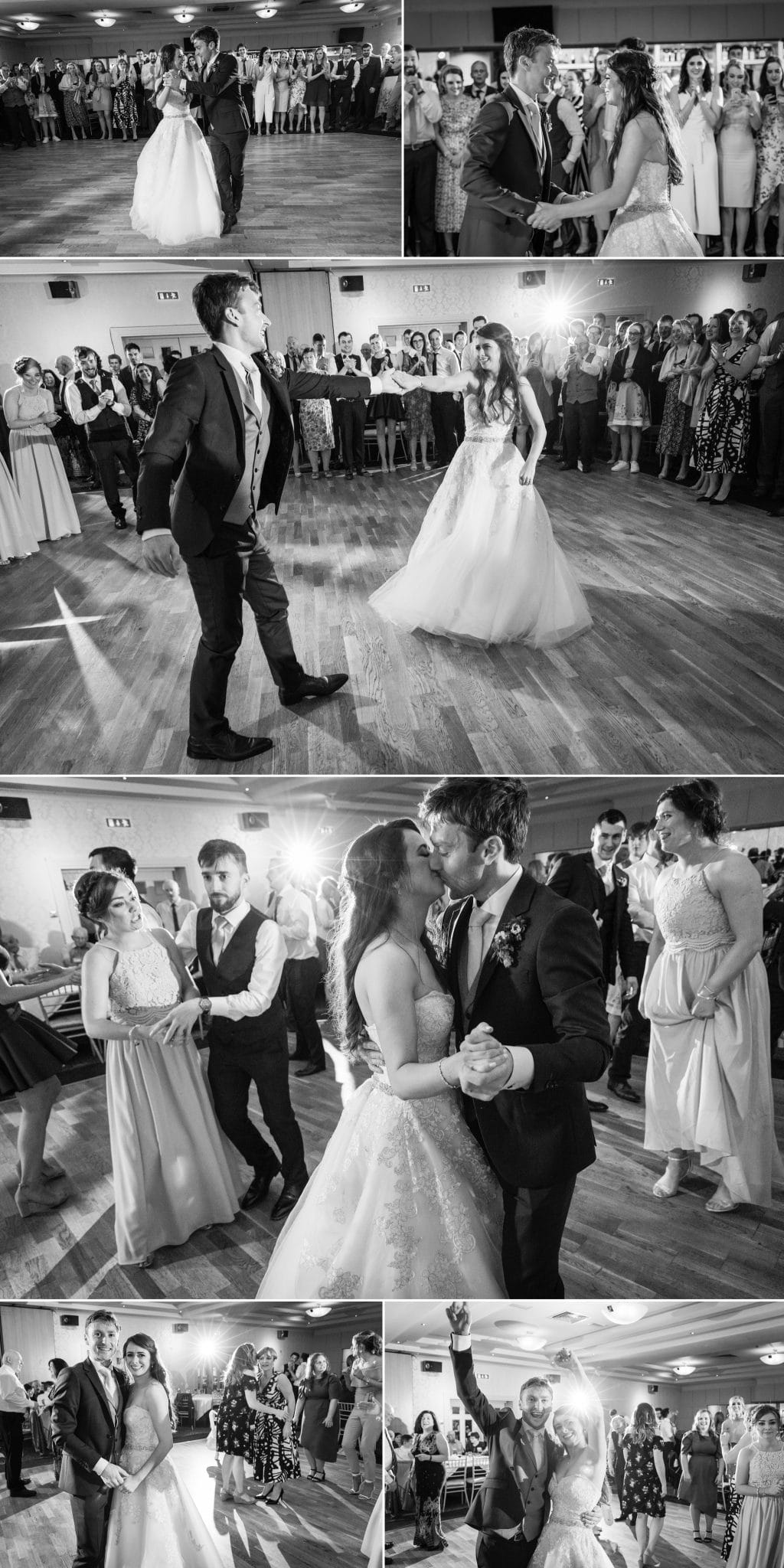 Featured Galway Wedding Vendors
Wedding venue: Claregalway Hotel
Photographer: Liam Kidney Photography
Planner/Coordinator: Nora Gill — Claregalway Hotel
Videographer: Lovestruck Films — Tuam
Musician: Rory Comer & Rebecca Ward
DJ: Bennen Tierney
Hair: Bliss Bridal
Makeup: Fiona Coyne — C beauty
Dress: Graceful Occasions — Sligo
Suit: Hanley's Menswear
Bridesmaids Dresses: Chi Chi London
Groomsmen Outfits: Hanley's Menswear
Cake: Bridie Glynn — a family friend of the groom
Celebrant: fr. Michael Farragher