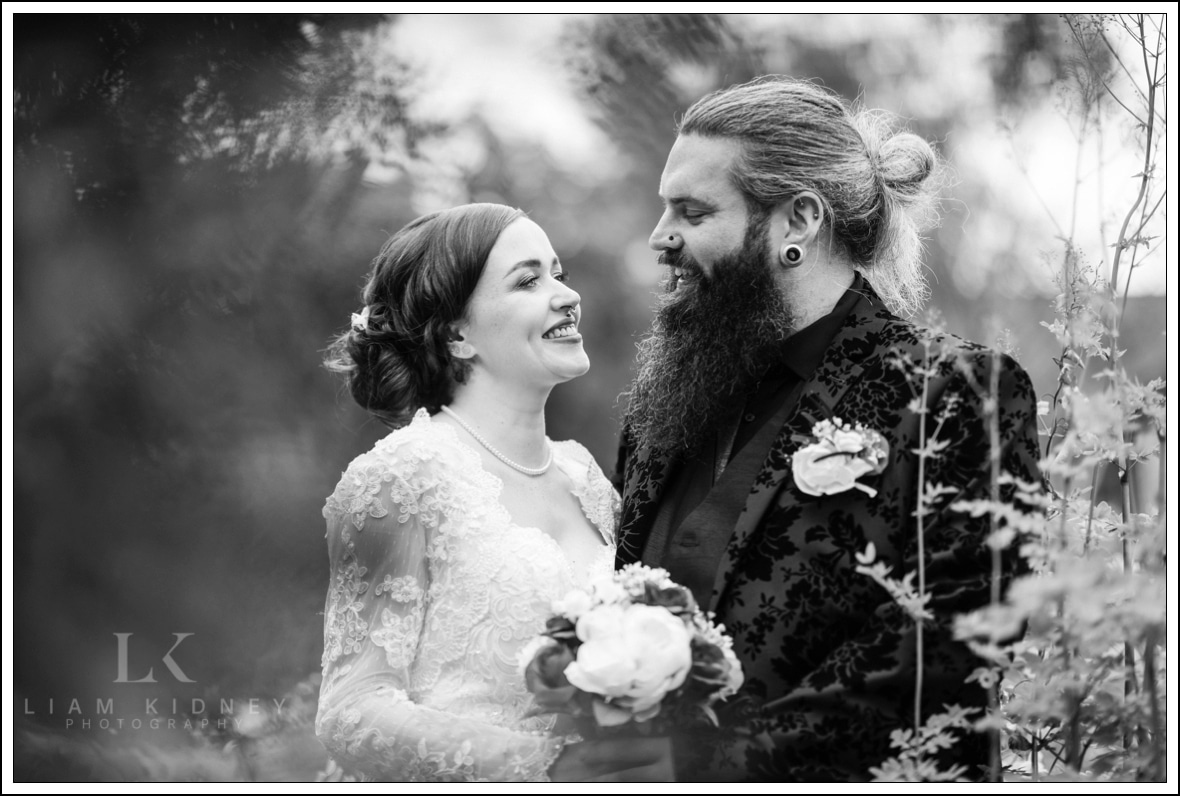 When it comes to destination weddings, Galway is a stunning backdrop for couples to say, "I do." That was the case for Suzi and Ian who travelled to Galway for an intimate destination wedding. Their wedding was a small and intimate civil ceremony in the nearby Oranmore Lodge. I met up with the two of them after their ceremony to document the occasion and photograph them at Oranmore Castle. I was so honoured to be their destination wedding photographer.
Destination
Wedding Photography at Oranmore Castle
Suzi and Ian were so in love and happy. I loved how relaxed the couple were. They were able to truly enjoy their wedding day because they were not distracted by the stress that sometimes accompanies a larger wedding event. We then did family portraits. When it comes to small and intimate destination weddings, family wedding portraits are a bit easier to capture. Once we finished the family photos, we headed to the stunning Oranmore Castle (website), in Oranmore Co. Galway.
Oranmore Castle is a fantastic location on the outskirts of Galway that is underutilised as a wedding venue and for photos. They have only recently opened the venue up to weddings and for hosting small events from 15-50 guests making it a lovely option for intimate destination weddings and elopements. This Romantic Norman castle is thought to be built at some point in the fifteenth century, and it might even have been built on the site of an older castle. With four stories, a staircase turret, and sweeping seaside views, it makes for a truly stunning backdrop for wedding photography. Whether hosting an intimate wedding reception at Oranmore Castle or merely using it as a photography location, it is an excellent option for destination weddings in Galway. With its proximity to Oranmore Village
I truly enjoyed being the wedding photographer for Ian and Suzi for their intimate destination wedding in Galway. They were a very easygoing couple. After their wedding, I reached out to interview them both about their wedding experience.
How
did you meet?
Ian:  Through friends. We were introduced at a party and started dating soon after. We've been together for 16 years.
How
did he/she propose?
Ian: I proposed while we were on a family vacation in California. I had this big elaborate proposal planned for New York, but panicked, and didn't want to fly with the ring, just in case it got lost. So, I ended up proposing to Suzi at our vacation apartment. That was in 2008.
What
was important for you both when planning your Oranmore Castle wedding?
Ian: Simplicity. We're not religious and didn't want a big ceremony with a lot of pomp and grandeur. Being surrounded and supported, with our family and friends close by, was the most important thing to use. So that's what we planned for. That's also why we split the entire wedding into two days, day one would be family and very close friends and day two would be everyone else to join us in a celebration.    
Did
you have a wedding theme?
Ian: Simplicity. 
Where
did you get your dress?
Suzanne: As it was a two–day event, I ended up with three dresses! On the first day, I wore a sheath column lace dress for the ceremony and professional wedding photos at Oranmore Castle, a burgundy one shoulder chiffon sheath dress for reception dinner and then I wore an A-line tulle and lace ivory princess dress for the bigger celebration on Saturday. All dresses were purchased online at Coco Melody.
Where
did the groom and get his suit?
Ian: My wedding jacket was from Joe Brown and the rest of my outfit was from Debenhams. 
Who
did your hair and
make up
?
Suzanne: my hair was styled by Cat's mobile Hairdressing which was an amazing service as she was able to come to my house the morning of my wedding to style my hair. I applied my own makeup on both days!
What
do you remember most from the ceremony?
Ian: Getting nervous when Suzi put the ring on my finger. I started shaking and began to well-up with tears. 
Suzanne: I remember being very happy as we had a lot family in attendance, some of whom I had not seen in a long time. Nerves were a–plenty, but it was an amazing feeling to finally tie the knot!
What
was special to you in the ceremony?
Ian: The length. It was under 10mins! Everyone complimented us on the ceremony afterwards. No readings, no ceremony, no pomp. Just us, family and a few friends caught in a moment of pure love.
How
did you choose your venue?
Ian: I scouted and chose the location for our wedding shoot. The old pier immediately grasped my interest and I knew right away what I wanted: Suzi and I framed on the pier, with the bay in the background. And we got it!
What
was your
favourite
part of the Oranmore Castle wedding day?
Ian: Suzi's Dad's speech. It was incredibly touching and personal. It meant a lot to me.
Suzanne: Everything was so special, I just loved the overwhelming feeling of love from everyone on the day, it meant the world to us to have everyone there with us. The photoshoot was a highlight for me as it was really beautiful to have everyone come together for photos that we can cherish for the rest of our lives.
Have
you any advice for future couples planning their wedding?
Ian: Keep it small. It's really, really, really easy to have your wedding spin out of control and grow in scope and expense. Set yourself some early limits and try your best to stay within those limits.  
Suzanne: When I've told people all of this was planned within 6/7 months, they thought we were mad! It is 100% doable once you are organized, budget well and above all plan for the day you truly want not what you think others expect.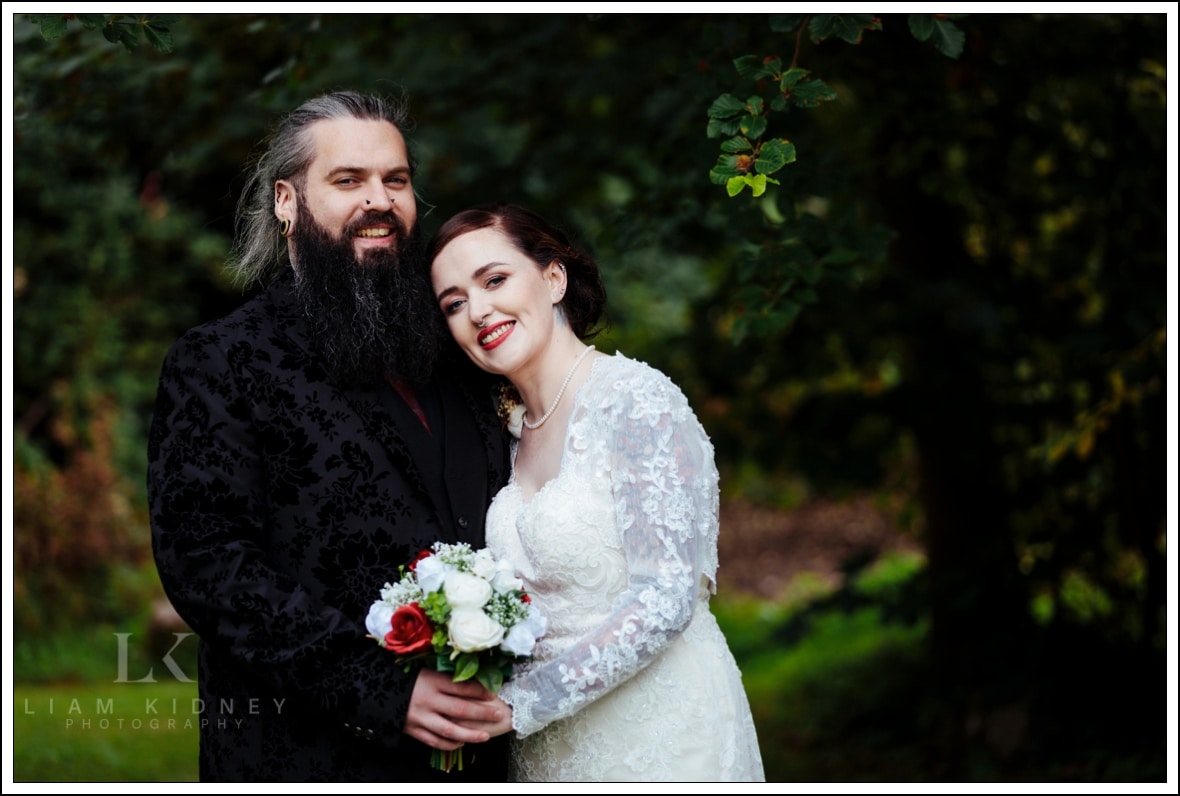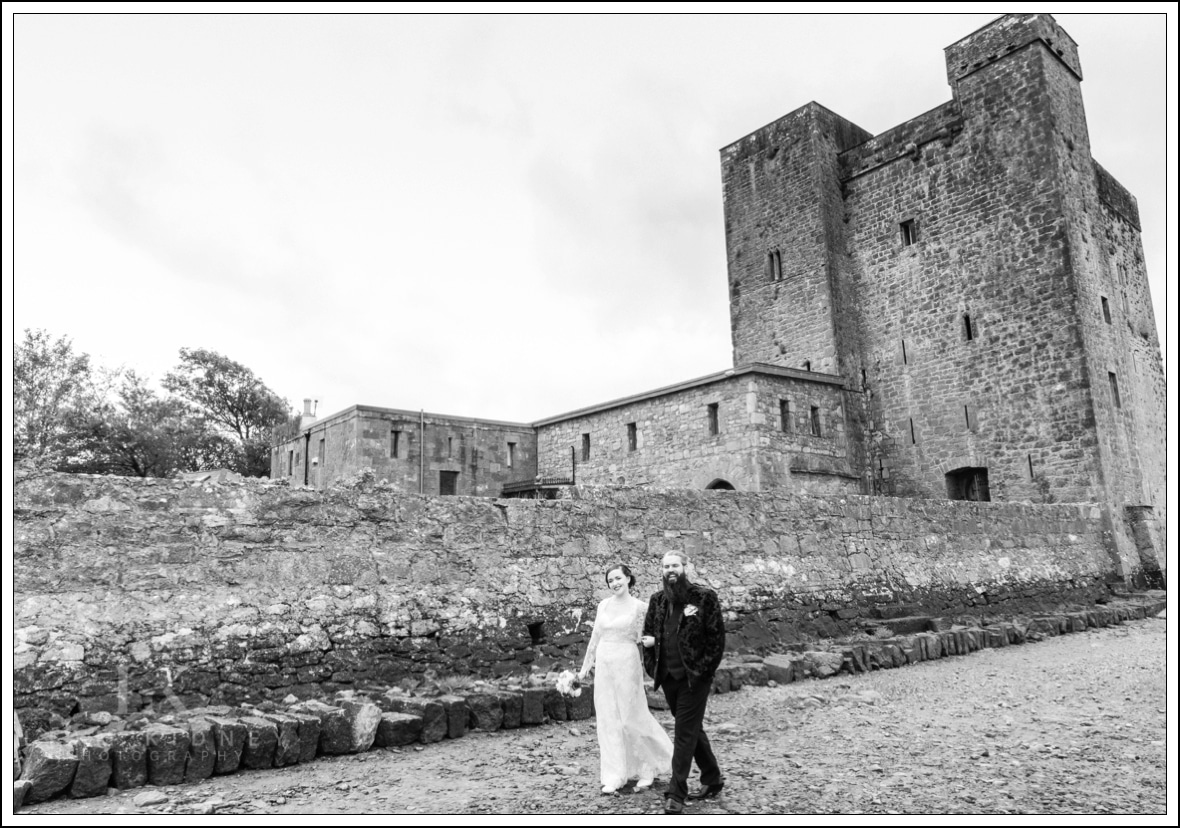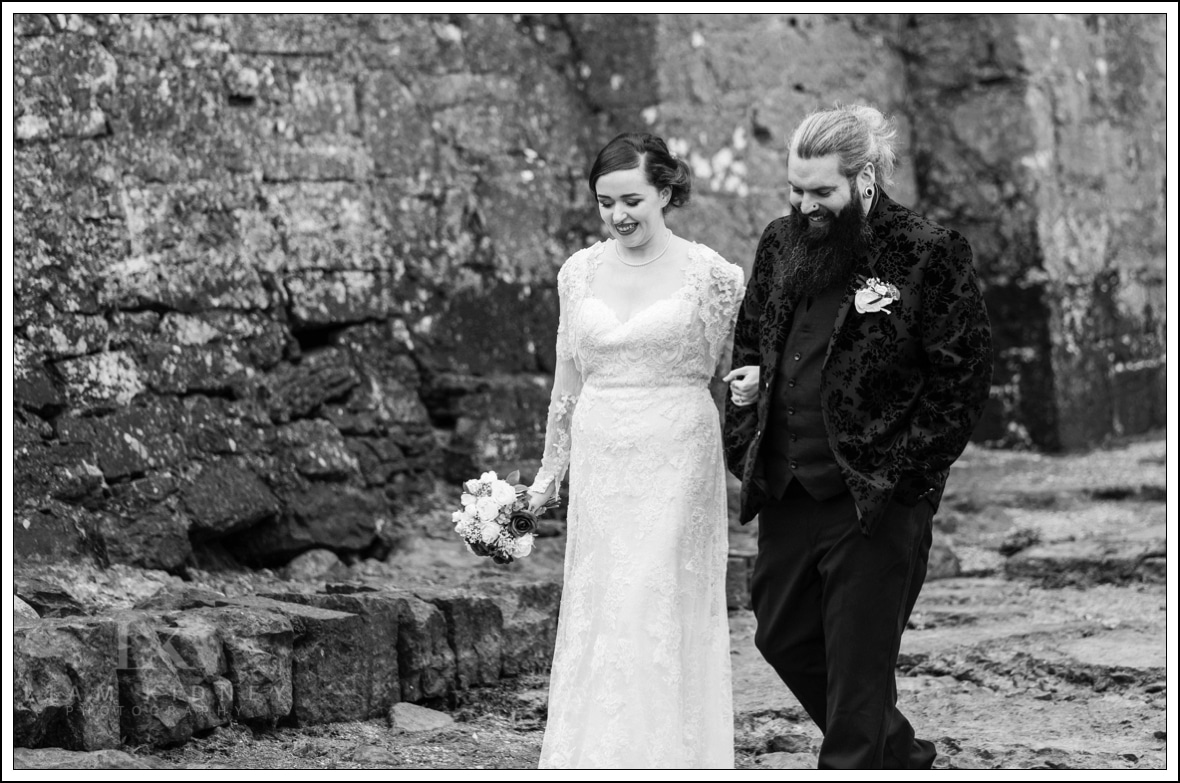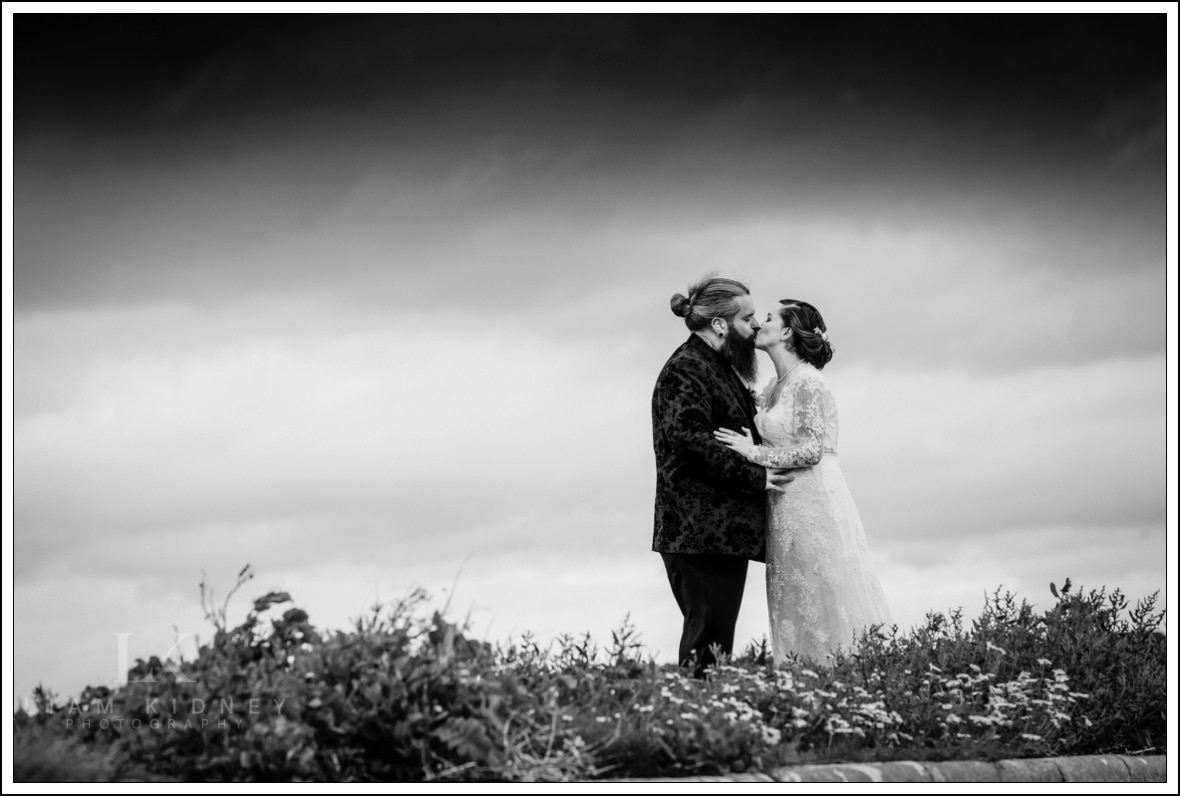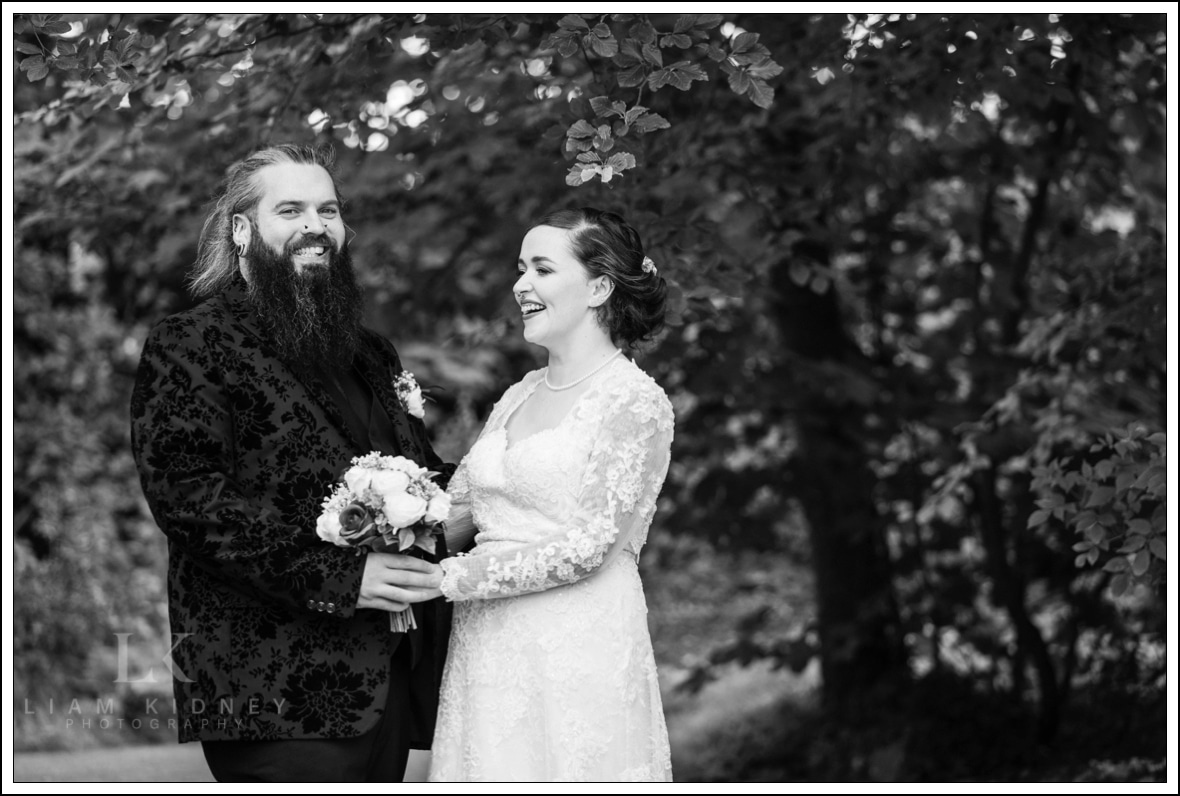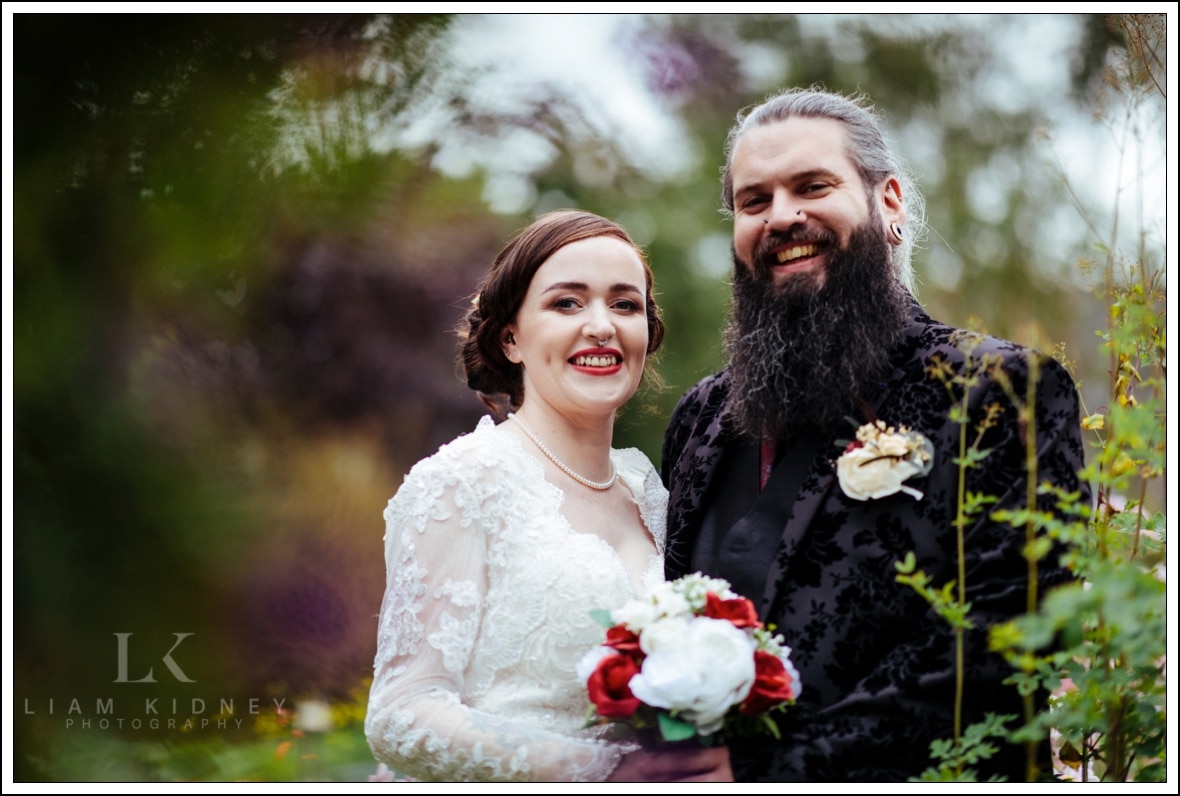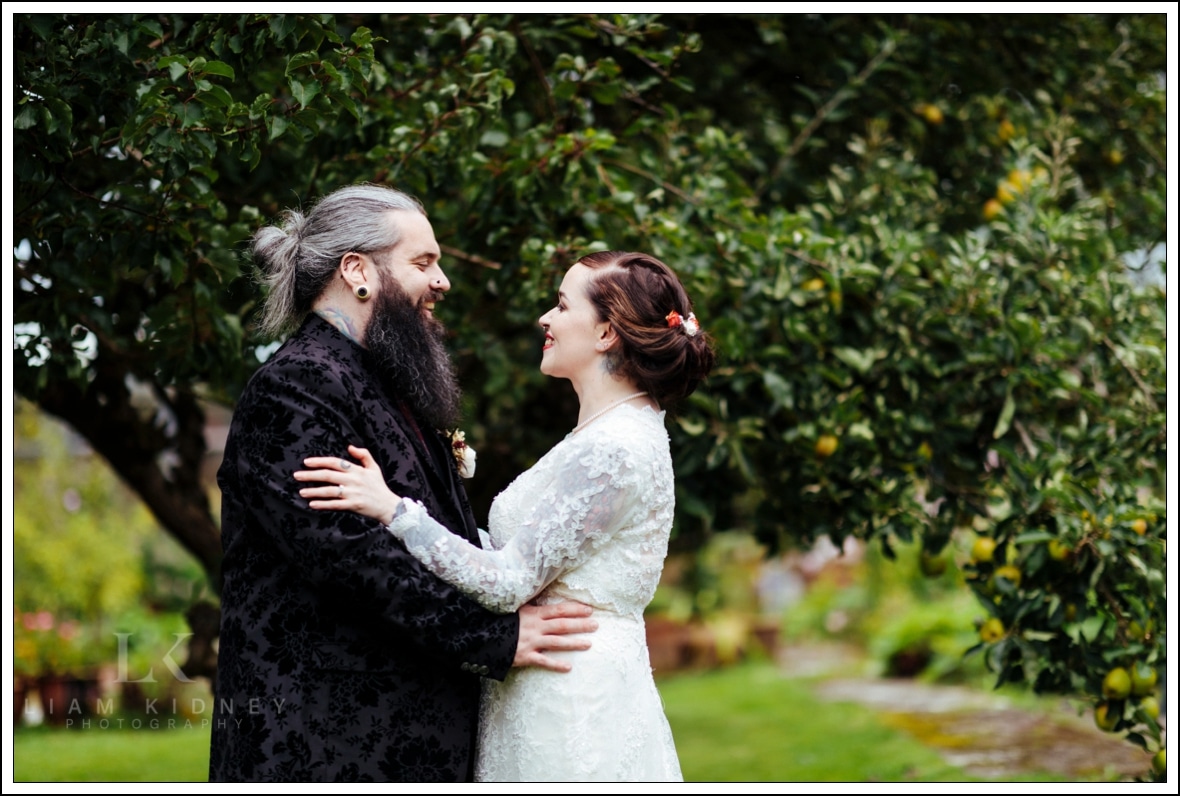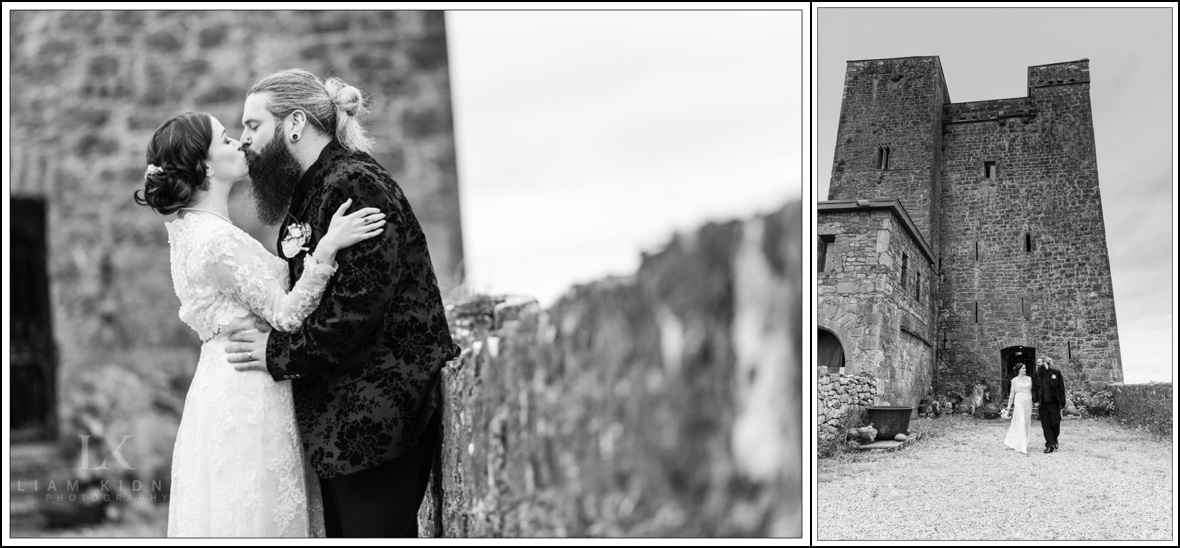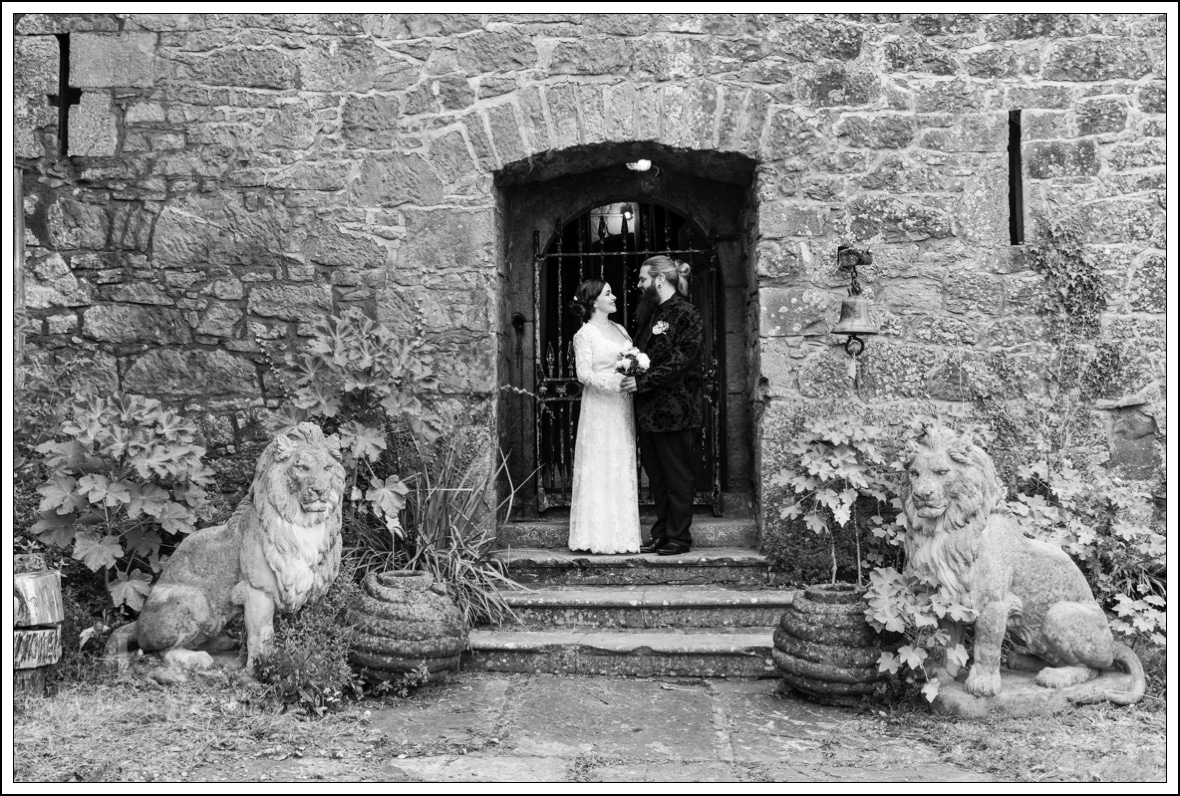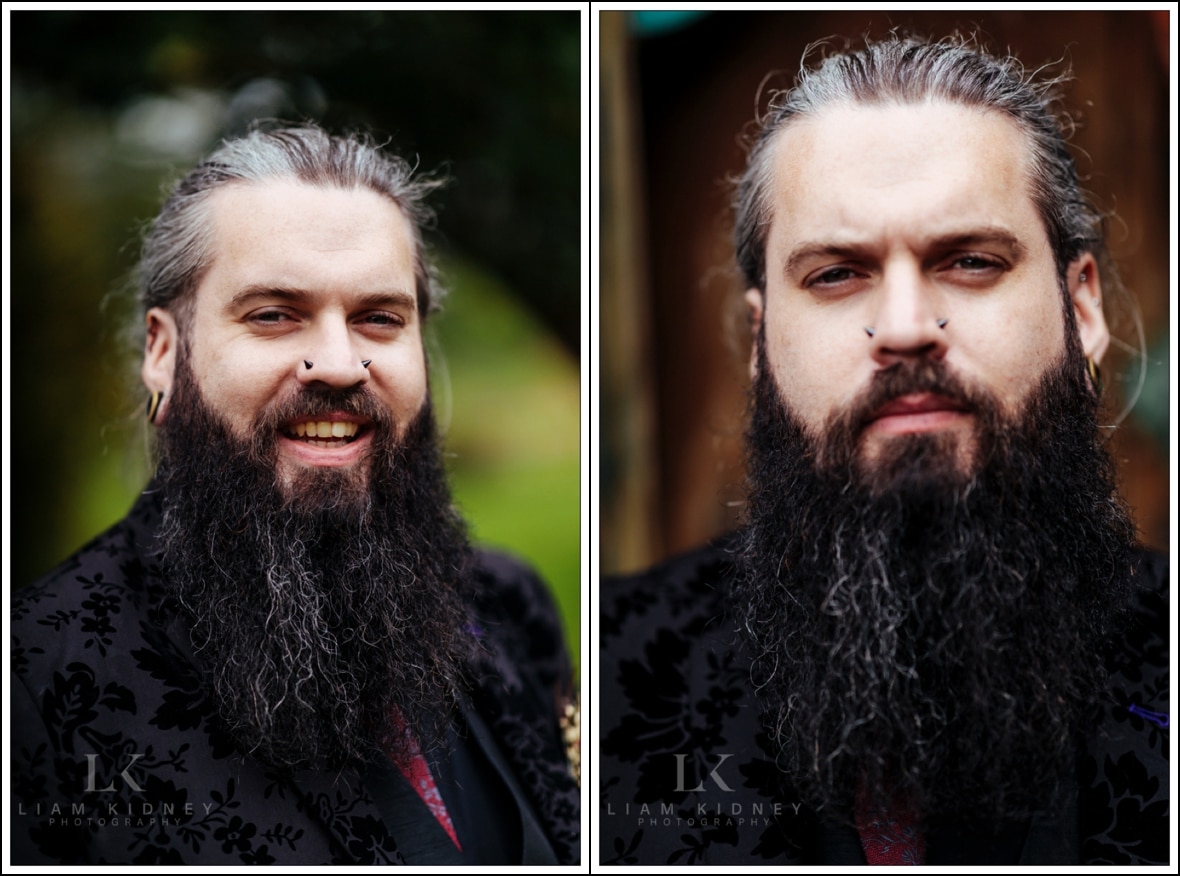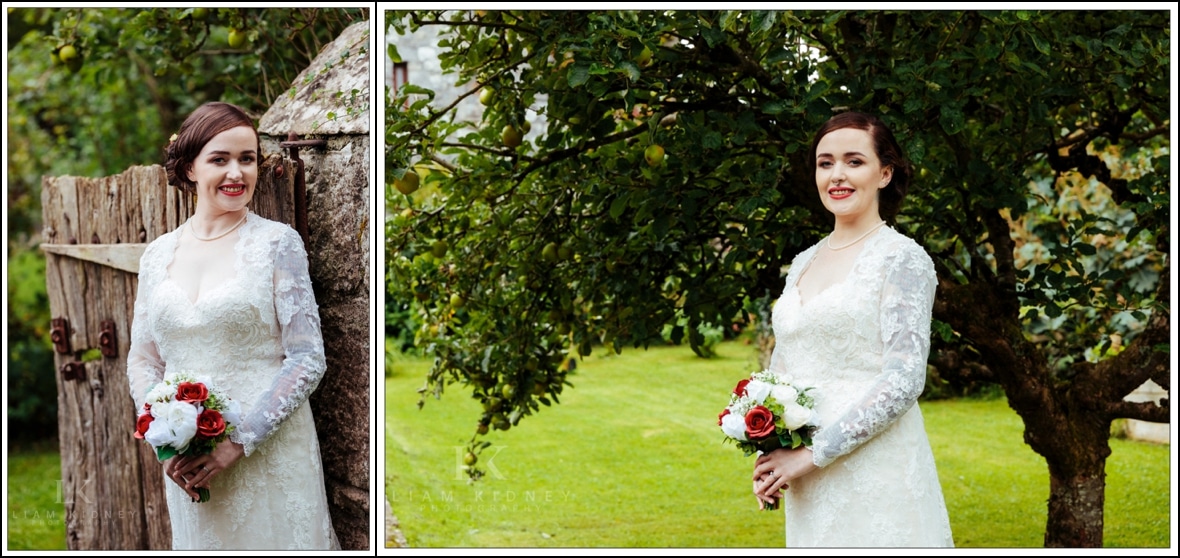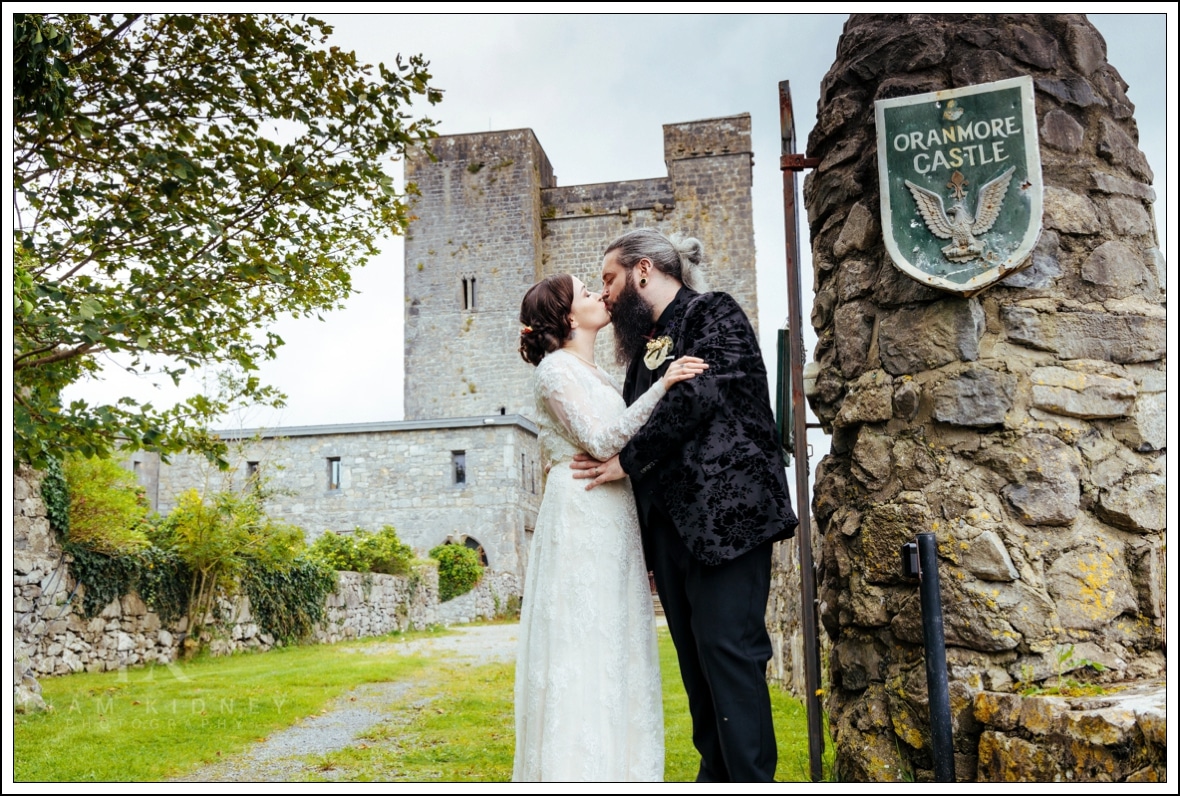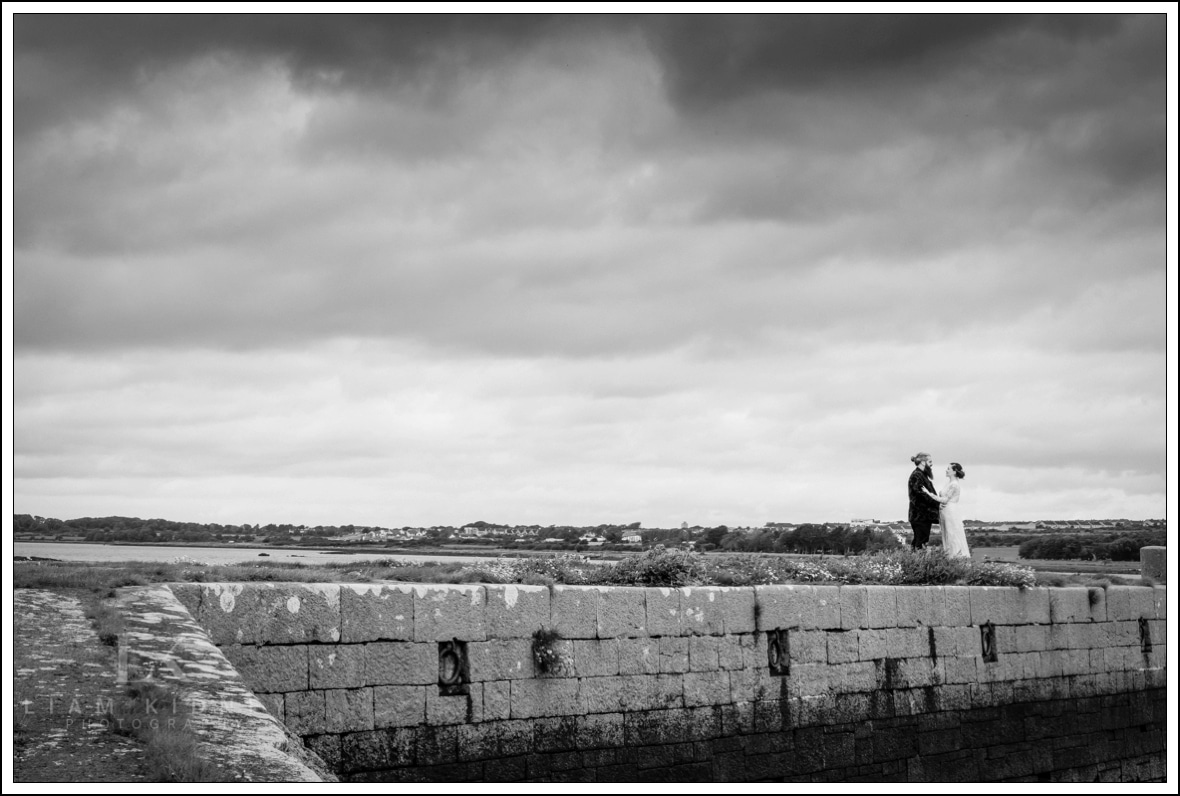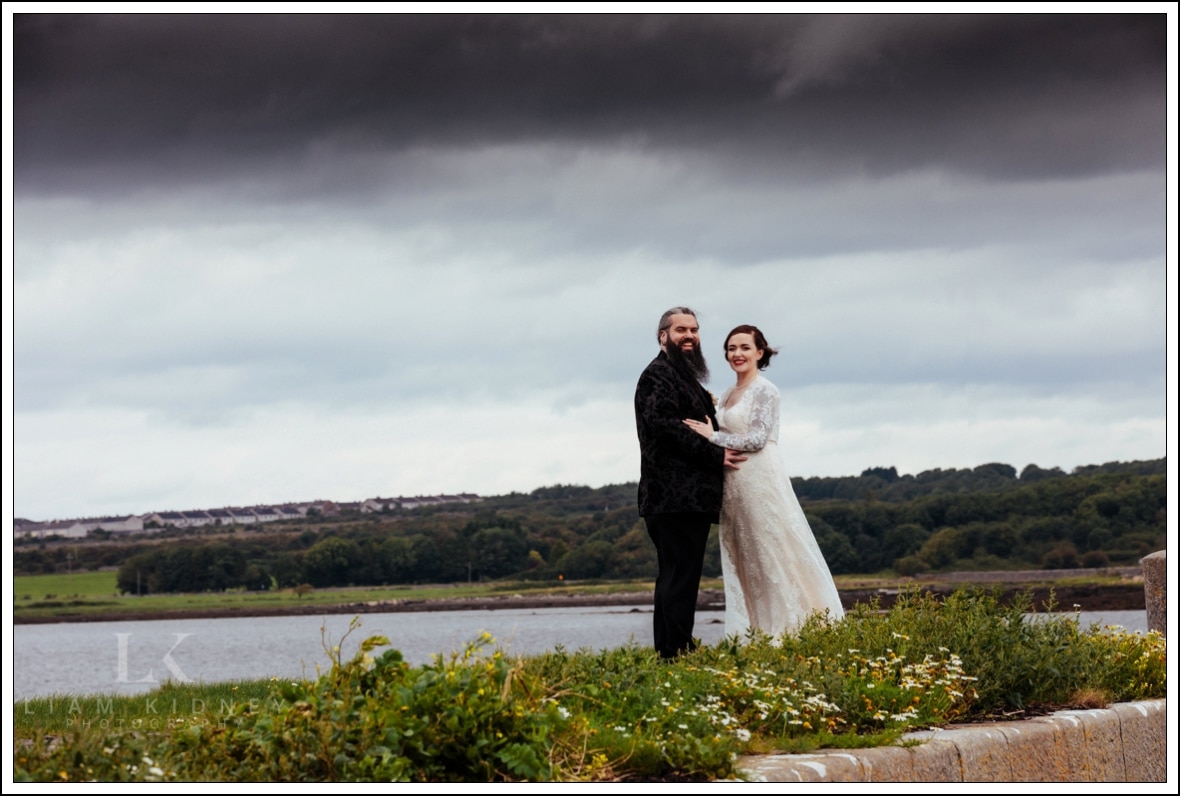 Suppliers:    Hair:  Catherine Fahy www.facebook.com/mobilehairgalway
Oranmore Castle: http://www.oranmorecastle.com/