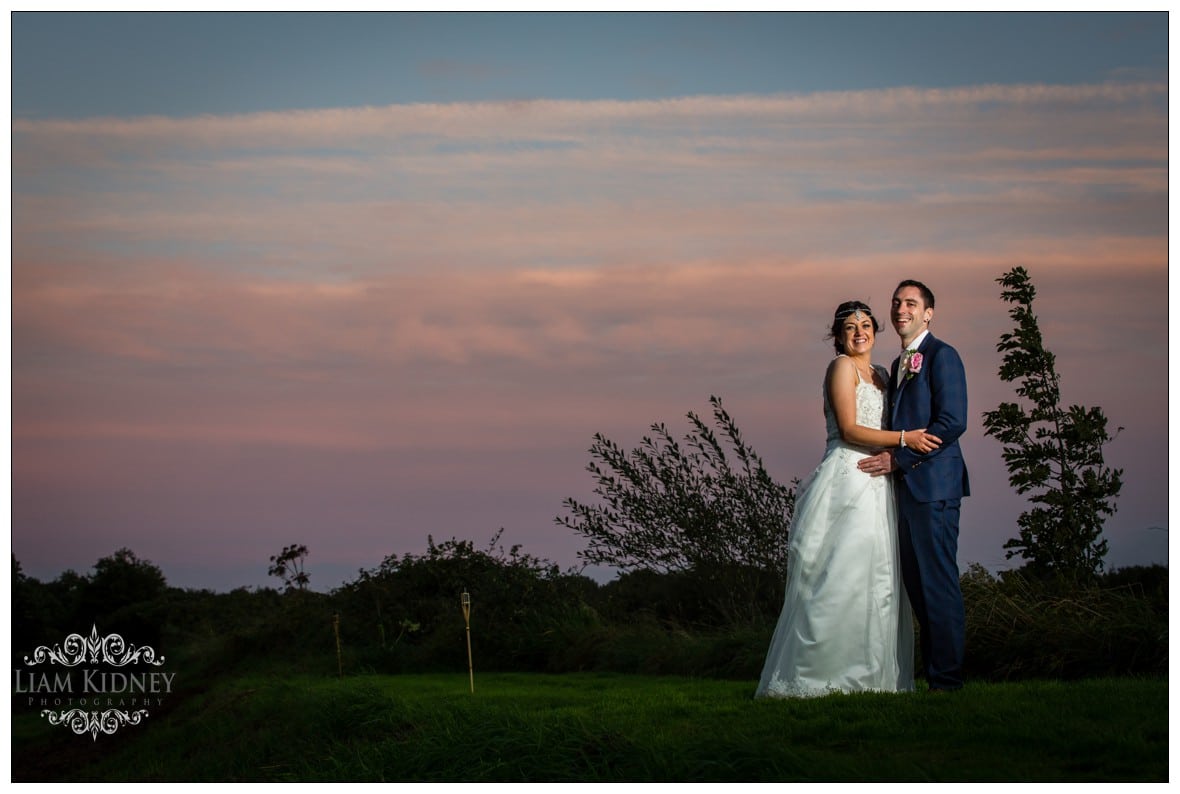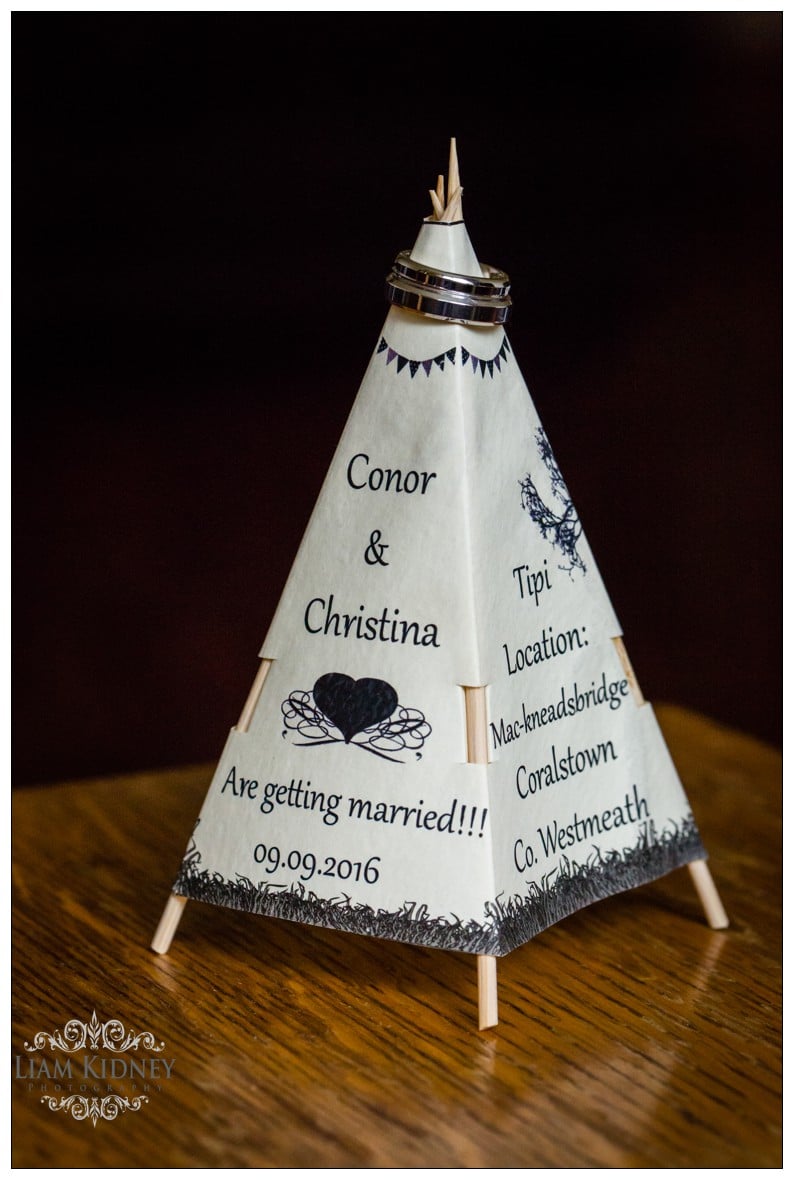 Conor and Christine got married in Mac-kneadsbridge in Coralstown, Co. Westmeath.  It was a very unique wedding because the couple got married in a Teepee tent on the grounds of the Bride's house.  I started the morning in the couple's new house where the groom was getting ready.  The house  had fabulous gardens and the house had real character.  They had only got the keys a few days earlier so there was great excitement there.  The bride got ready in her home house.  They were nice and relaxed getting ready.  The weather took a turn for the worse when the bride was getting ready but this didn't dampen the spirits of the couple.  The  ceremony was lovely and very personal.  We went to a local pub for photos after the ceremony where the groom suggested using under the nearby motorway bride for photos  which was definitely a first.  It turned out to be a fab spot that sheltered us from the heavy rain.  The weather cleared up just before the reception and we got lovely photos of the sunset which was a perfect ending to a  great day.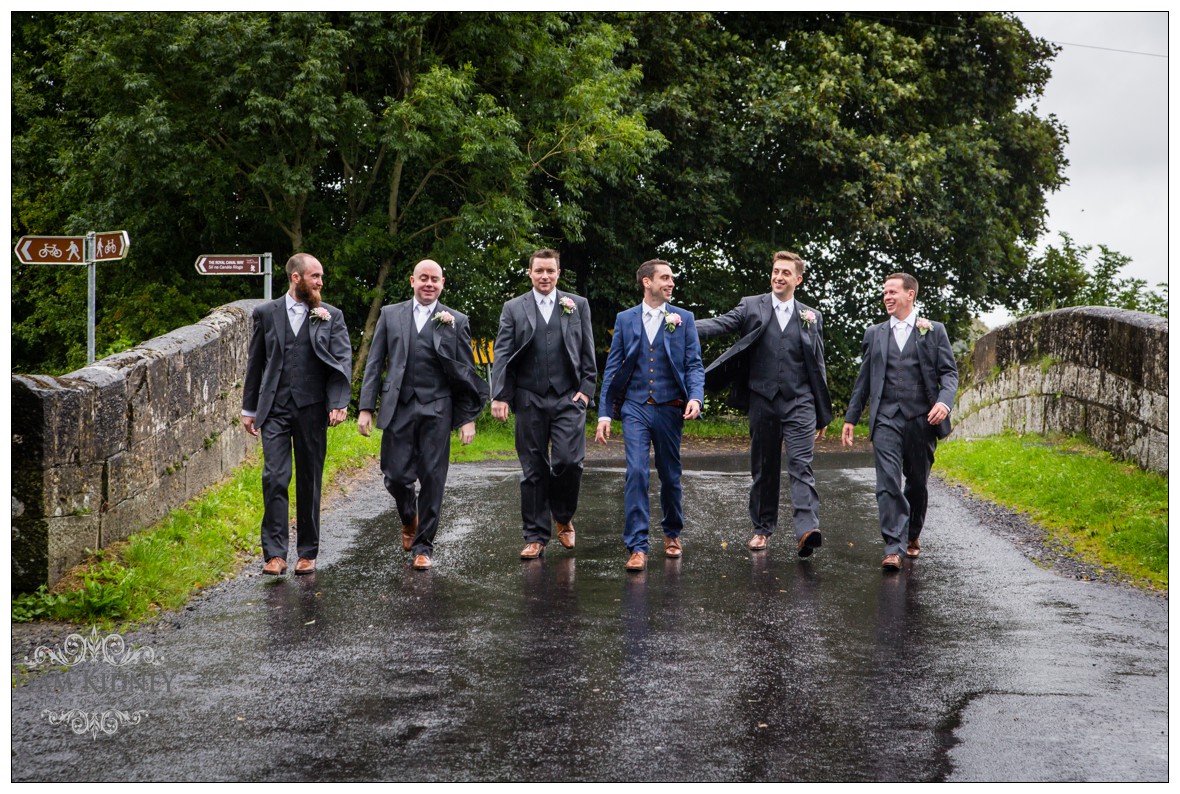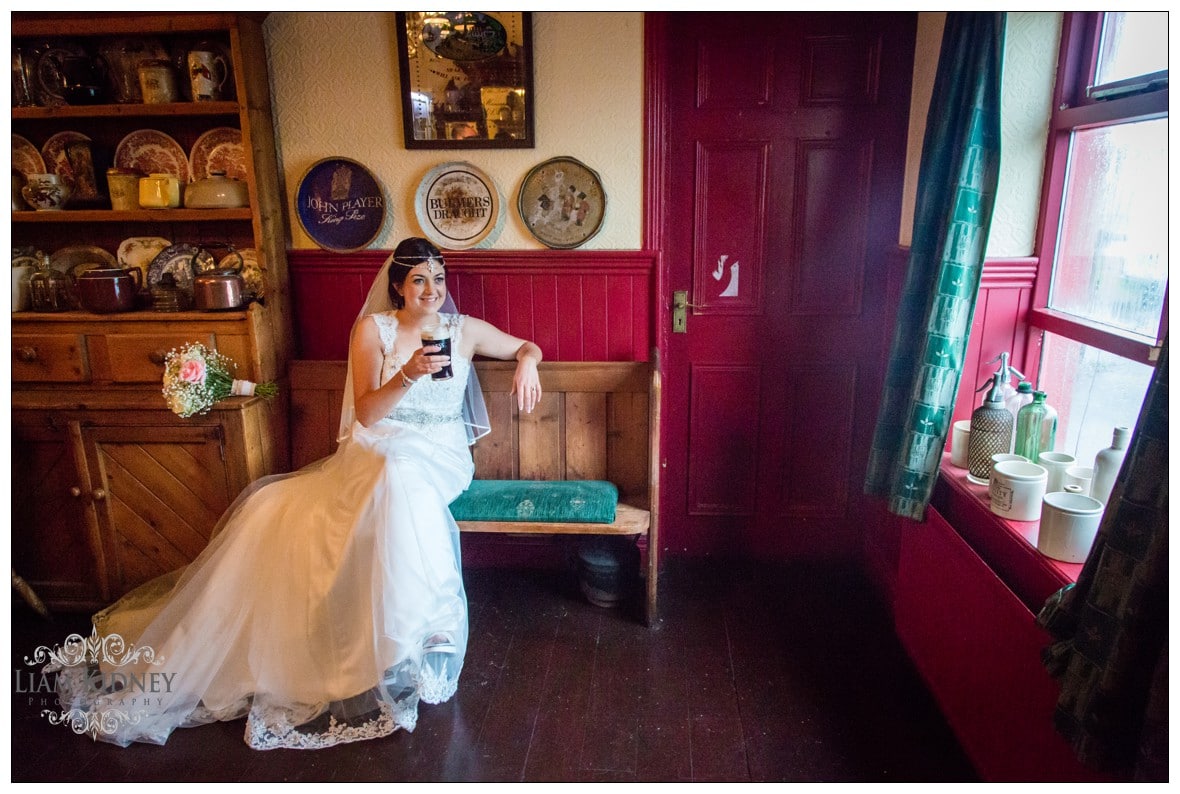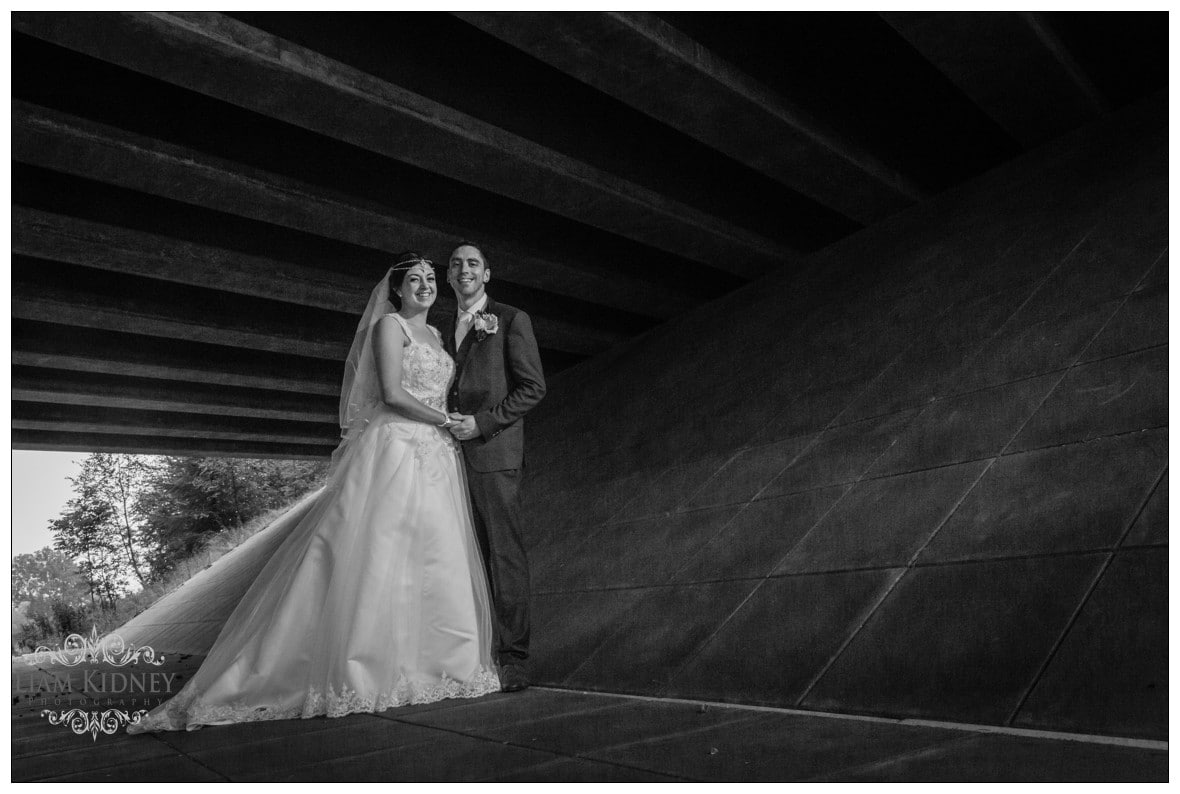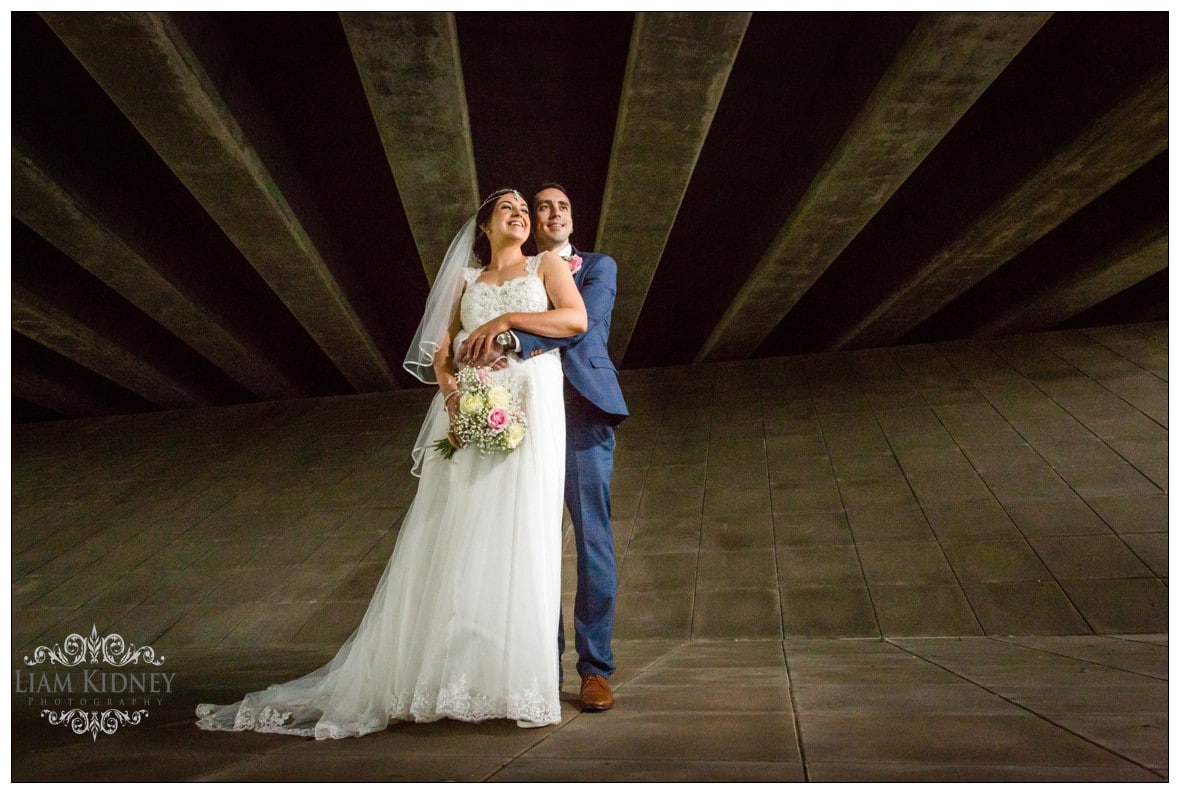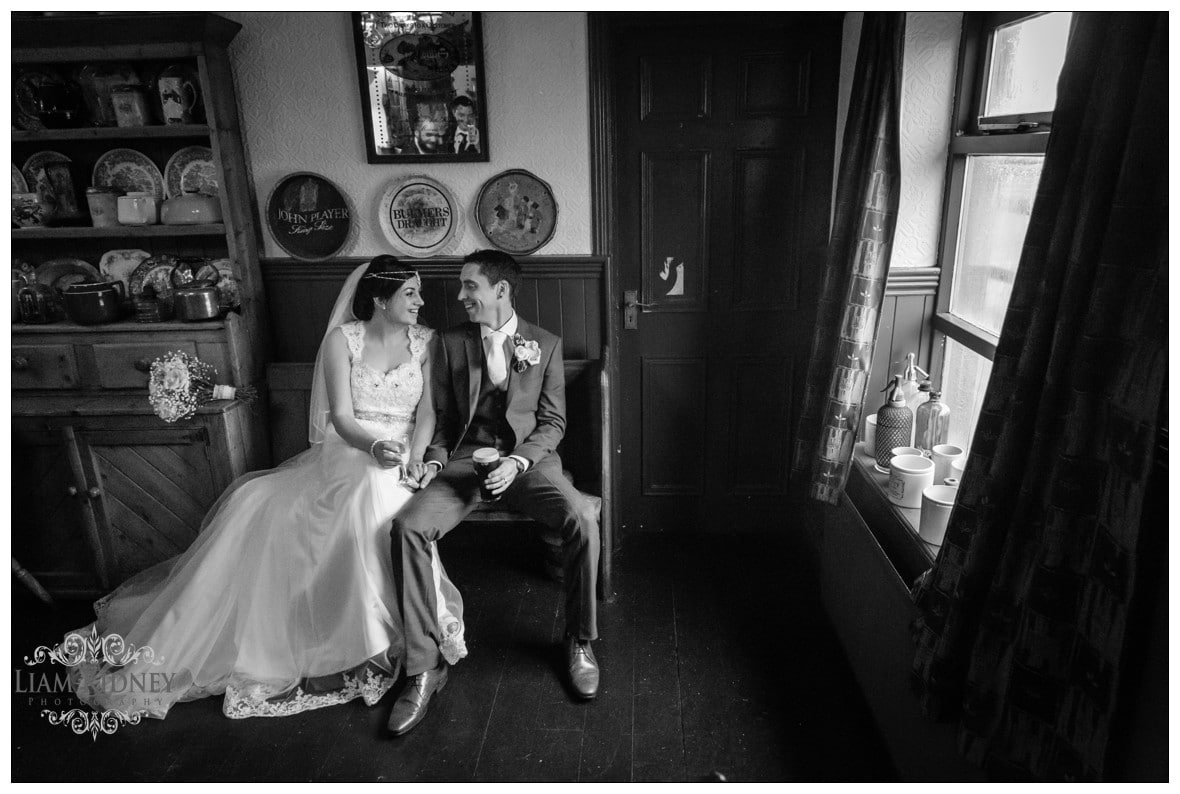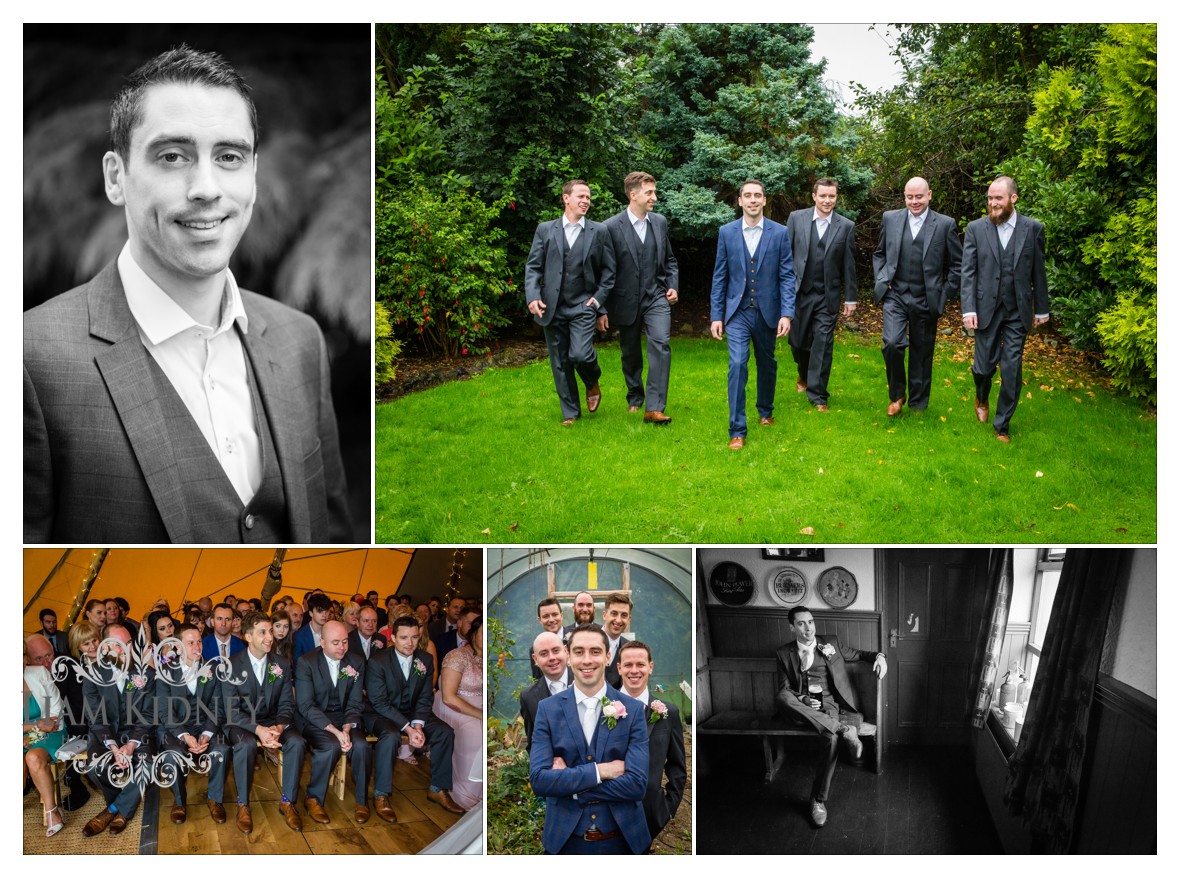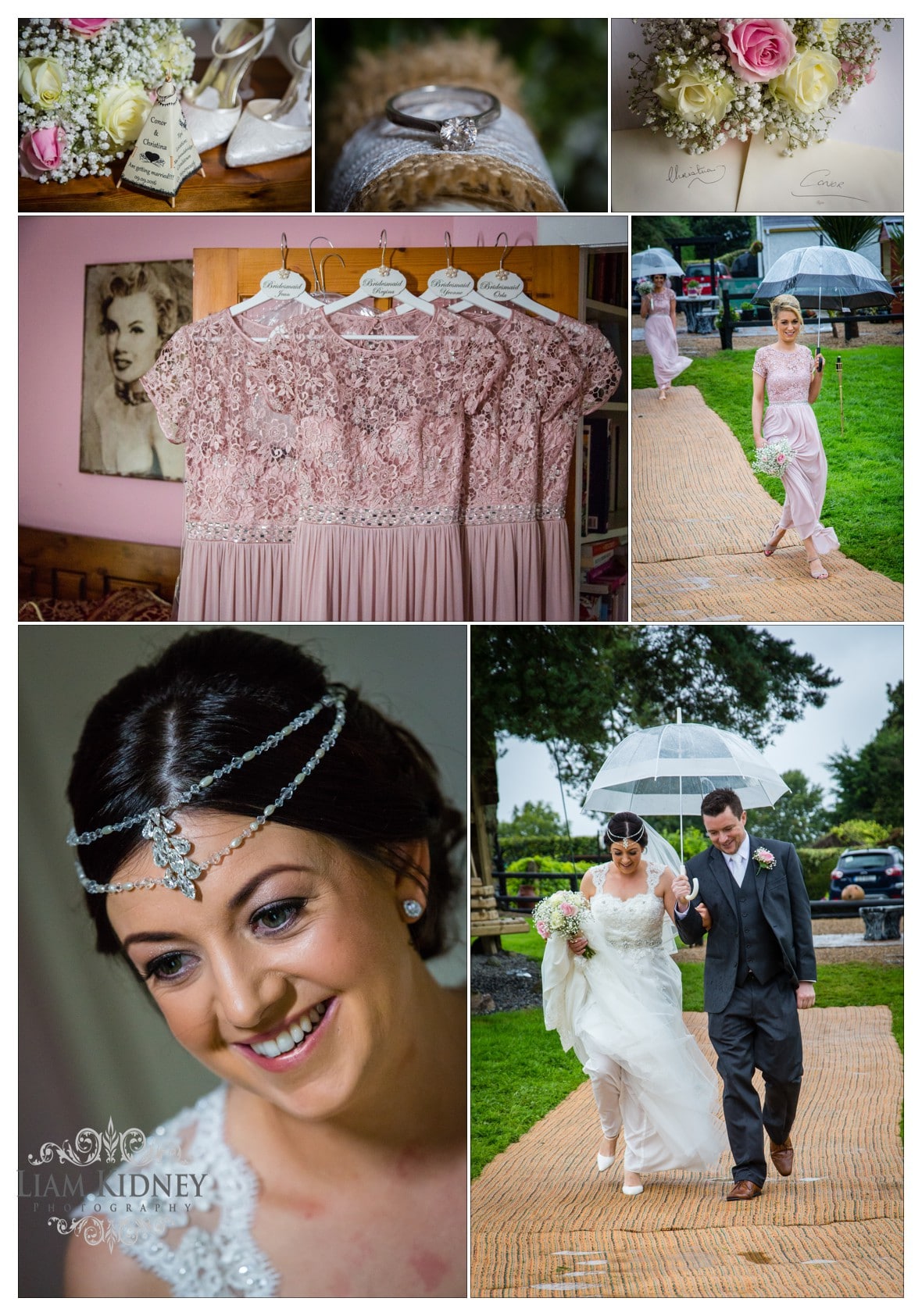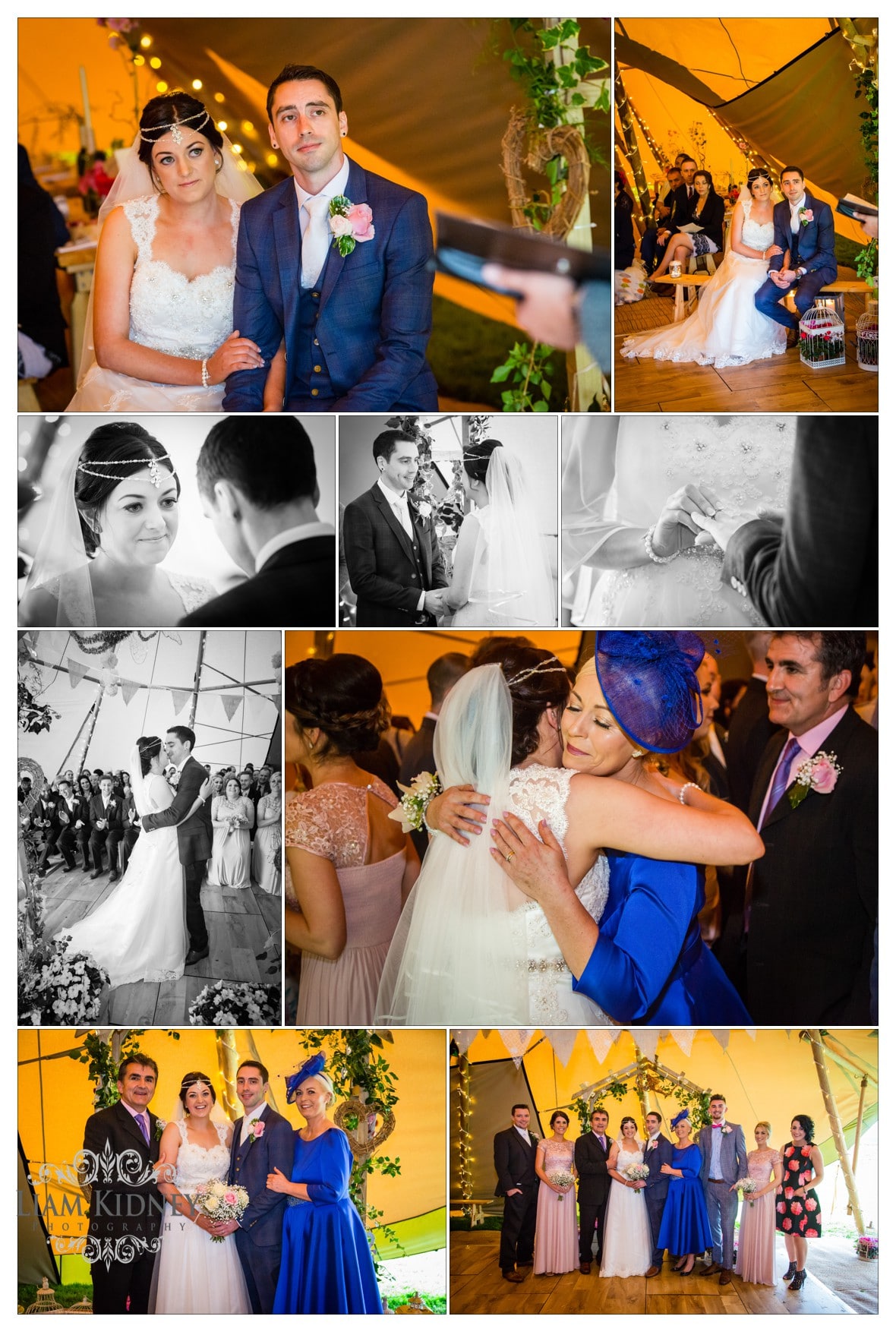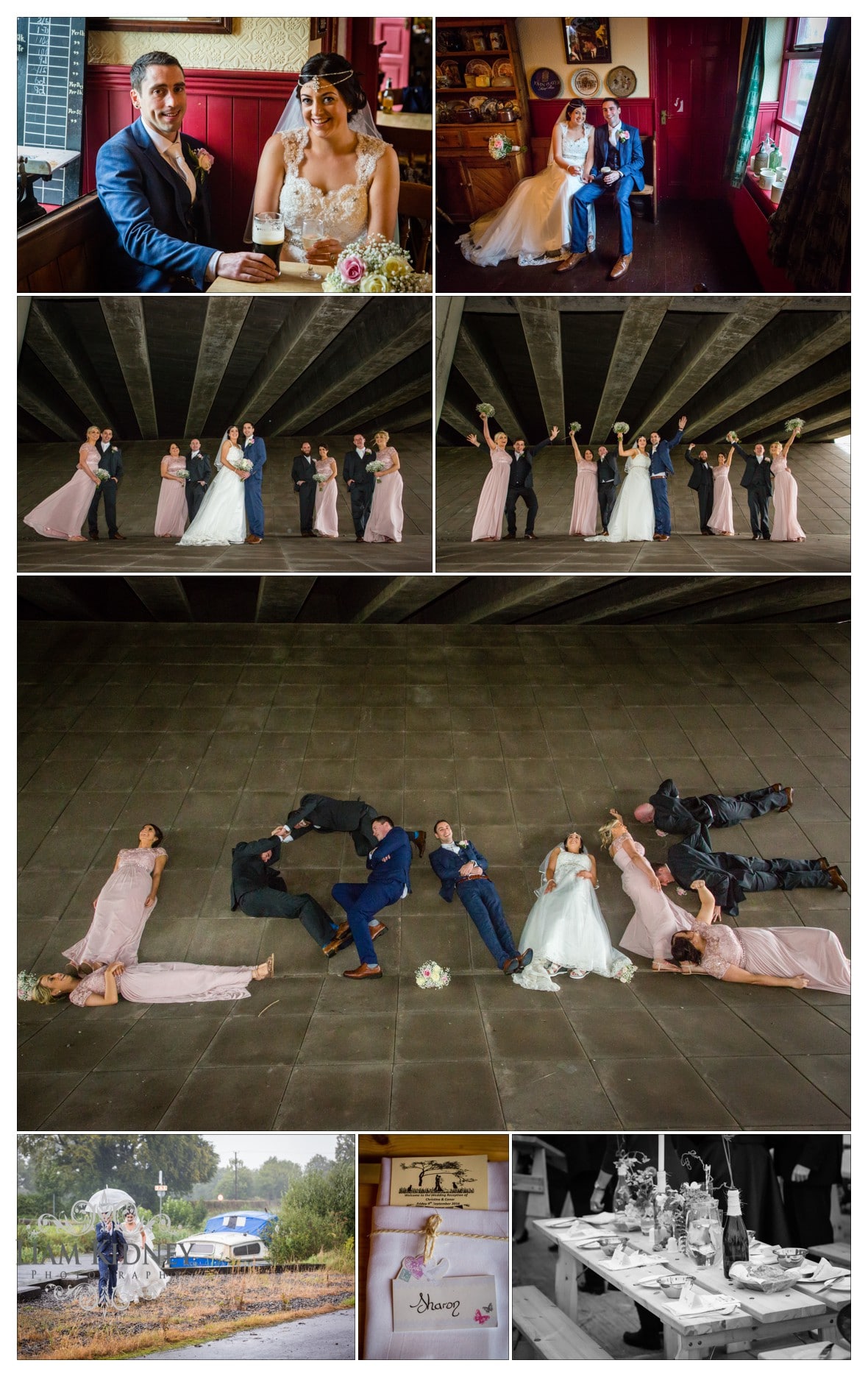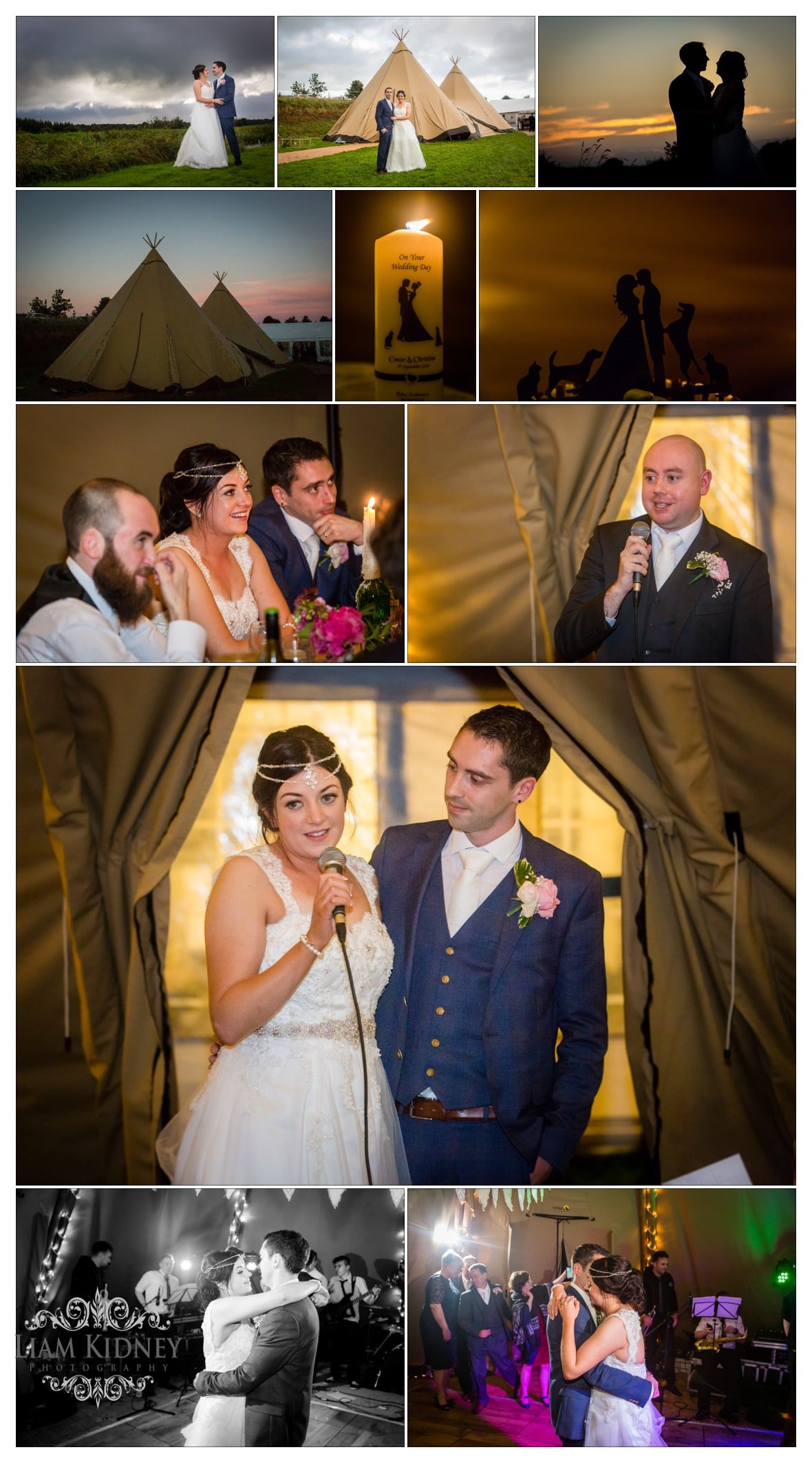 Thank you for visiting this post from 2018
As a professional photographer since 2007 my style has continuously evolved and changed with the  times.
Here is a link to my favourite photos from 2019 which reflects my modern style of photography.
Here is a link to one of my favourite weddings from 2019 that will reflect my modern style that mixes documentary photography with the more classical style.